By Kemi Kasumu
The Muslim Rights Concern (MURIC) has expressed dismay at the spate of attacks, reportedly, on officials of the Federal Road Safety Corps (FRSC).
It denounced the attacks saying they were criminal, barbaric, despicable wondering why government agents taking up the challenge of reducing carnage on Nigerian roads would not be seen as deserving better treatment.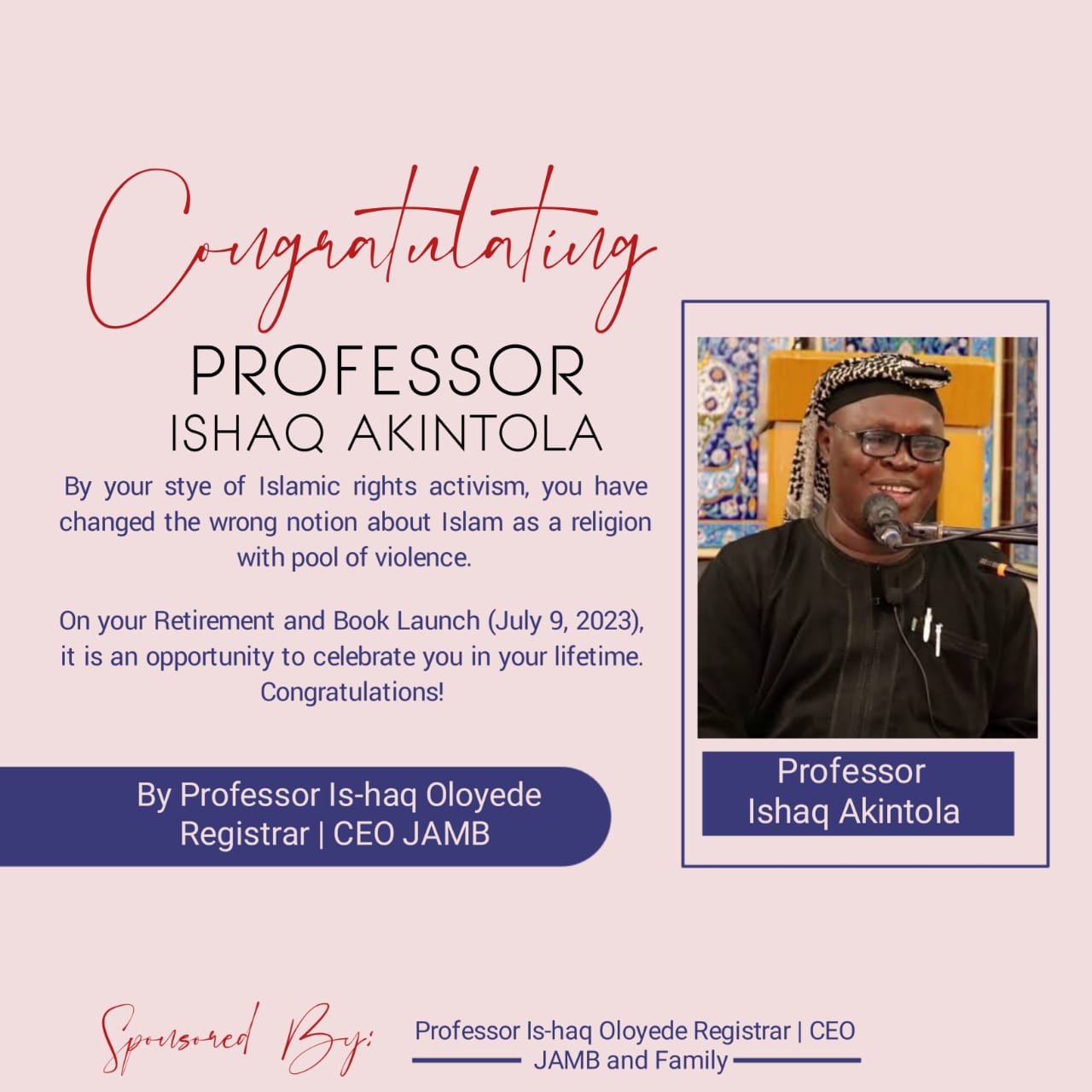 It however asked authorities of the corps to curb what it described as the excesses of its men as, according to the faithbased rights group, most of the attacks that had been reportedly unleashed on the officials were researched to be reactions of Nigerians to the excesses of the FRSC officials on the roads.
MURIC was sad that the FRSC that was highly respected when it was established in the 80s began to lose its honour and respect at the point its men started taking bribes from motorists thereby making the roads that they, by their mandate, were supposed to make safe now unsafe for many Nigerians.
The Corps Marshal of the Federal Road Safety Corps (FRSC) recently berated indiscriminate attacks on officials of the traffic enforcement agency following physical attacks on men of the FRSC in recent time. Three FRSC men were reportedly killed last week in Zamfara State.
In July this year, it was reported in the dailies that no fewer than 35 regular marshals were killed by motorists on highways across the country with seven of them from Niger State.
Director of Muslim Rights Concern (MURIC), Prof. Ishaq Akintola, in a press release signed by him copy of which was sent to The DEFENDER, expressed the sympathy of MURIC with the traffic enforcement agency but that, "Nonetheless, we are constrained to observe that although FRSC men were highly respected when the corps was established in the eighties, the enchantment dimmed when some of them started departing from the noble goals and aspirations of the founders.
"We strongly suspect that the general public began to lose appetite after noticing certain behaviours which are incompatible with the mandate given to men of the FRSC. There are growing allegations of collection and demand for bribes from motorists, intimidation and arm-twisting gimmicks and ignoring overloaded vehicles for personal benefits thereby exposing other motorists to grave danger. Aware that Nigerians hate to part with their personal cars even for one hour, FRSC men have been accused of threatening to seize the vehicles of motorists who refuse to bribe them.
"MURIC believes that attacks on FRSC officials may be part of the reactions of Nigerians to these excesses. We therefore advise the corps to improve on its services, add a human face to measures taken on the roads and desist from committing abuses against innocent Nigerians.
"FRSC men are fond of stopping motorists on highways. This is very dangerous for many reasons. Armed robbers and kidnappers target stationary vehicles on highways in order to attack their occupants. Criminals have been known to disguise as FRSC officials on highways in order to carry out their nefarious activities. Vehicles stopped on highways often fail to start in such dangerous spots.
"FRSC staffers are only expected to caution over-speeding motorists by waving and signaling at them to cut speed on the highways. Only overloaded vehicles and those whose drivers fail to use seat belts should be stopped and such action should not even be taken in isolated places.
"We invite FRSC authorities to engage more in public enlightenment, to make themselves more visible on the streets and to desist from constituting any form of menace to travelers. In particular, FRSC should focus more on educating commercial drivers in all states of the Federation. We call on the general public to evolve a sane driving culture, to regularize vehicle particulars before their expiration and to respect all law enforcement agents, especially FRSC staffers.
"As a last shot, we commend the FRSC for constantly reeling out traffic statistics and useful data on road accidents across the country. Such research orientation stands the Corps out as an elitist traffic control and monitoring agency. More of such studies are bound to re-engineer Nigerian motorists and build in them a civilized driving culture with best global practices," Akintola said in the release.