The Chief Judge of Ondo State, Justice Oluwatoyin Akeredolu, has rejected the request by the State House of Assembly to set up a panel to investigate the State Deputy Governor, Mr Agboola Ajayi.
This comes after 14 members of the Assembly served an impeachment notice on the deputy governor whom they accused of gross misconduct.
However, nine other lawmakers were opposed to the planned impeachment of Mr Ajayi by their colleagues in the Legislative House.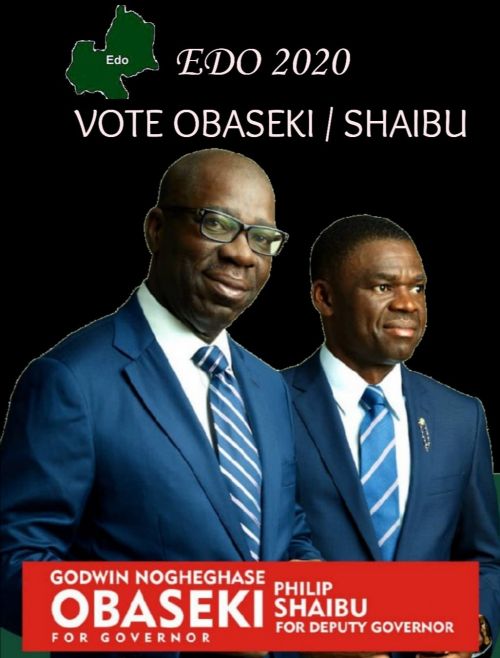 In the meantime, the Ondo State House of Assembly has suspended its deputy speaker, Irioju Ogundeji, and another member of the House, Adewale Williams, for reason said be unconnected with planned impeachment of the state deputy governor.
The two suspended lawmakers were among the nine lawmakers that kicked against impeachment processes against Mr Ajayi on Tuesday.
Fourteen other members served the deputy governor an impeachment notice based on seven allegations which include gross misconduct, financial recklessness and negligence of duty among others.
Mr Ogundeji and Mr Williams were, however, suspended for alleged unruly behaviour.
After the suspension of the two lawmakers, another lawmaker and supporter of Mr Ajayi, Jamiu Maito, resigned from his position.
Mr Maito was the majority leader of the assembly and one of the nine against Mr Ajayi's impeachment process.
Mr Maito's letter of resignation was read by the Clerk of the House, Bode Adeyelu, during the plenary session.
To remove the deputy governor, the house, among other conditions, needs two-third of the total 26 members.
Where the impeachment process stands as at the time of filing this report is that, the state chief judge rejected the request by the State House of Assembly to set up a panel to investigate the State Deputy Governor, Mr Agboola Ajayi.
It was now however clear, if that CJ's rejection would be of any effect to the impeachment process as the deputy governor looks more like gone, according to our source.
A source in Akure told The DEFENDER Friday morning that "The deputy will go, no dispute about that.  Can you imagine? You defected to PDP and there is no problem with that.  But there is problem with you trying to force your governor to hand over to you simply because you saw that he tested positive for Coronavirus, which has happened to other governors and no issue.
"What did you intend to do if he didn't hand over to you within the 14-day ultimatum that you gave? Would you refuse to hand the government back to him thereafter?  We thank God that God continues to be with the governor 'Oluwarotimi'.  Before the expiration of his ultimatum, Governor Akeredolu after two tests, went negative,", he said.