By Abu Najakku
According to the Christian Association of Nigeria (CAN), over 800 Christians have been killed in clashes in Southern Kaduna allegedly between the Christians and the Fulani (as if there are no Christian Fulani). The death toll is still disputed because those who brandished it have not provided proof.
Since the beginning of the latest conflict which allegedly resulted in the death of dozens of people, there have been inflammatory statements from some religious leaders, among them Bishop David Oyedepo, who have cashed in on it to whip up sentiments and further charge the air.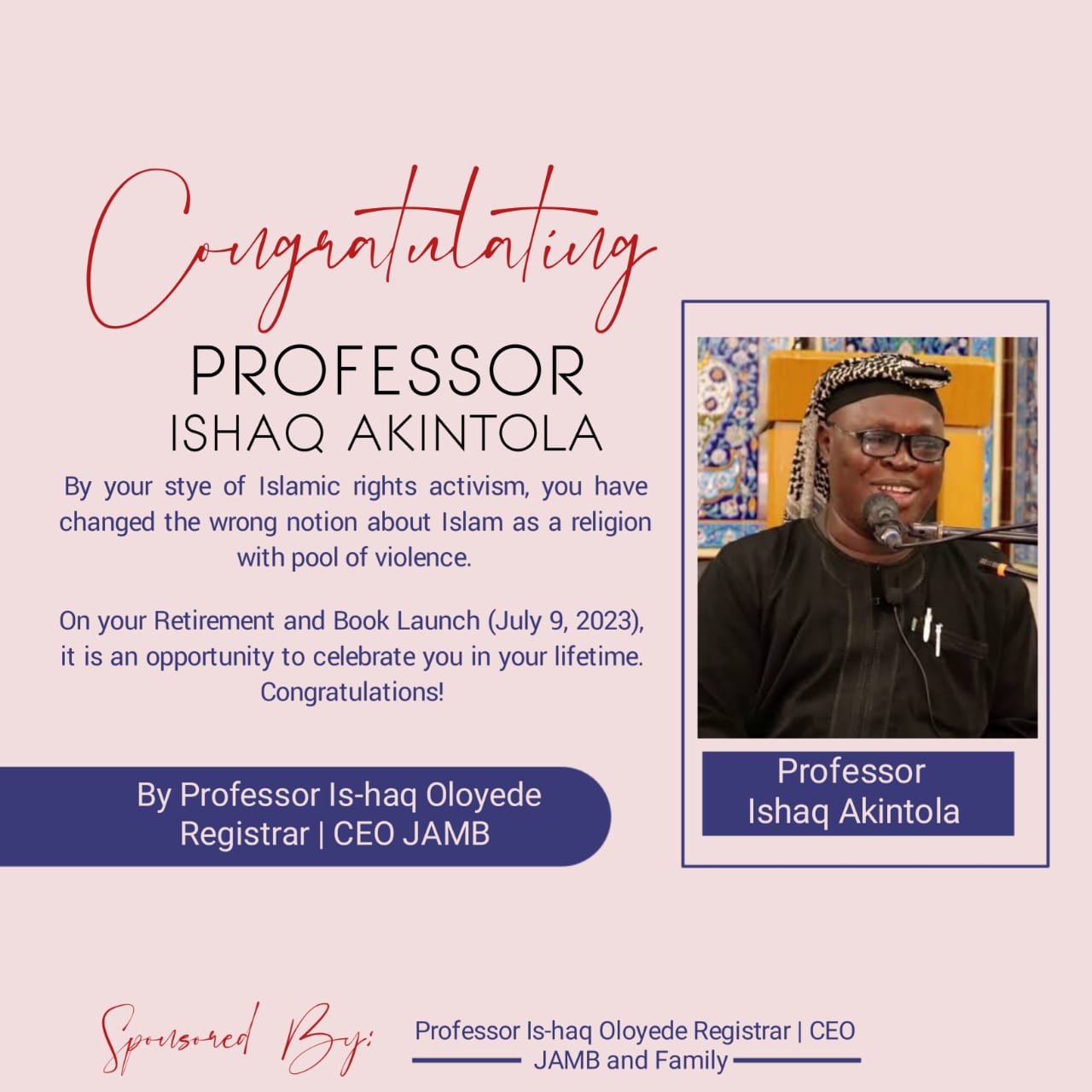 "I heard from God…." Bishop Oyedepo declared at the beginning of a sermon captured in a recent video clip that has since gone viral. As the sermon progressed, Oyedepo actually instructed members of his church to kill people. In one moment, Bishop, seized by anger rather than any inspiration from God, could be seen and heard in the clip saying at the top of his voice: "All the northern forces that are sponsoring this uprising and killings, I decree the curse of God upon them." Northern forces? Alone?
He also howled: "A Boko Haram agent was captured and they said he had escaped. What demonic devils? What Islamic demons"? Then he whipped up fear among his followers: "I was even told that they were targeting this church and I said what? Even if I was asleep, if you see anybody here, kill him, kill him and spill his blood on the ground, I'm saying that to you."
Bishop Oyedepo then came around to his real grudge, as he called out: "Must the North continue to rule, what devils"? Thereafter, he disclosed his newly given assignment: "God has anointed me to lead a revolution against Islamic Jihadists."
The Bishop said he heard from God. Returning to his theme, he declared again: "You catch anyone that looks like them, kill him.'
Then he played God: "If I say it will not rain for three years, it will not drop. What nonsense? Who born their mother? Who born their father"? Of course, the crowd went into a frenzy. Now, we all know that the decision to send down the rain or not is God's and not some magician's or swollen headed 'man of God'.
I recall that in 2015, Oyedepo was going to open the gates of hell to all those opposed to the re-election of his buddy, Goodluck Jonathan. Of course, the Bishop lost and Jonathan is out there in the cold. And if the scandal about Pastor Ayo Oritsejafor's plane being a carrier for laundered money is anything to go by, then it is clear that many of our 'men of God' are bitter about the fact that Jonathan lost power; he is one of them not only because he is a Christian but also because of the largesse he extended to them 'in the name of the Lord.' Jonathan's loss notwithstanding all the elaborate arrangements for his victory should have served as a bitter lesson for Oyedepo and company that contrary to all their swagger, power is indeed in the hands of God and he gives it to whom he wills. Didn't Oyedepo and company travel several times to and from Jerusalem to ask God to re-appoint their friend, Jonathan, as Nigeria's President? Didn't we see them continuously kneeling down on the ground in Israel committing INEC Chairman, Professor Attahiru Jega in the hands of God and praying for Jonathan's victory in the 2015 presidential election? They had everything but not the humility, the faith and honesty of purpose required by God to grant their prayers to retain the control of this country in Jonathan's hands. In spite of their pretensions to being in the service of God, he denied them. This humiliation by God should have humbled Oyedepo and company.
Apparently, our Christian leaders are coordinating their responses to the latest round of the unfortunate bloodletting in southern Kaduna. For example, one Apostle Johnson Suleiman also told his followers to kill "and nothing will happen." Johnson told his congregation in another video clip: "Somebody sent me a message and called me on phone and said 'are you alone'? There is a plan to send Fulani herdsmen after you……any Fulani herdsman you see around you kill him." Who is this somebody who sent Apostle Johnson this message and how can religious leaders openly preach hatred and instruct their followers to kill other people?
Listen to Johnson again: "And I have told them here around the premises that any Fulani herdsman that just enters here by mistake, kill him, kill him, cut his head."
Are these Christian leaders truly inspired by God to urge their congregations to kill fellow human beings? Are the emotions and frustrations that follow murderous clashes in our society enough to provoke such ill-feelings in our Christian leaders and push them to ask their followers to kill other people? All through the moments Bishop Oyedepo and Apostle Johnson were making these bizarre calls on their congregations to kill, I did not see them quote from the bible to back up those dangerous calls. What happened to discipline, love, maturity, restraint and guidance from the Holy Spirit? Are Oyedepo and Johnson telling their congregations the truth? Are they making wise calls? Are they saying and doing things in God's way or their own ways?
There is still a serious disagreement over the number of people killed in the southern Kaduna conflict. Although the Christian Association of Nigeria (CAN) said over 800 people were killed, Apostle Johnson mentioned 212. Last year, Apostle Johnson prophesised that Nasir el-Rufa'I would die in office, what is the matter with our religious leaders? When did Nigerian Christians and Muslims become enemies?
This piece first appeared on Daily Trust 24/01/2017.