*charges journalists on periodic medical checkup to avert terminal diseases
Minister of Communications, Barr. Abdur-Raheem Adebayo Shittu, has commiserated with the Oyo State chapter of the Nigeria Union of Journalists (NUJ), management and staff of the Broadcasting Corporation of Oyo State (BCOS) and family of late Alhaji Tunji Alawaye, over the death of the ace broadcaster.
The minister in a statement by his Special Assistant on Media, Mr. Victor Oluwadamilare, said the journalism profession had lost a brilliant journalist, adding that the death of Alawaye was a great loss to the broadcast industry.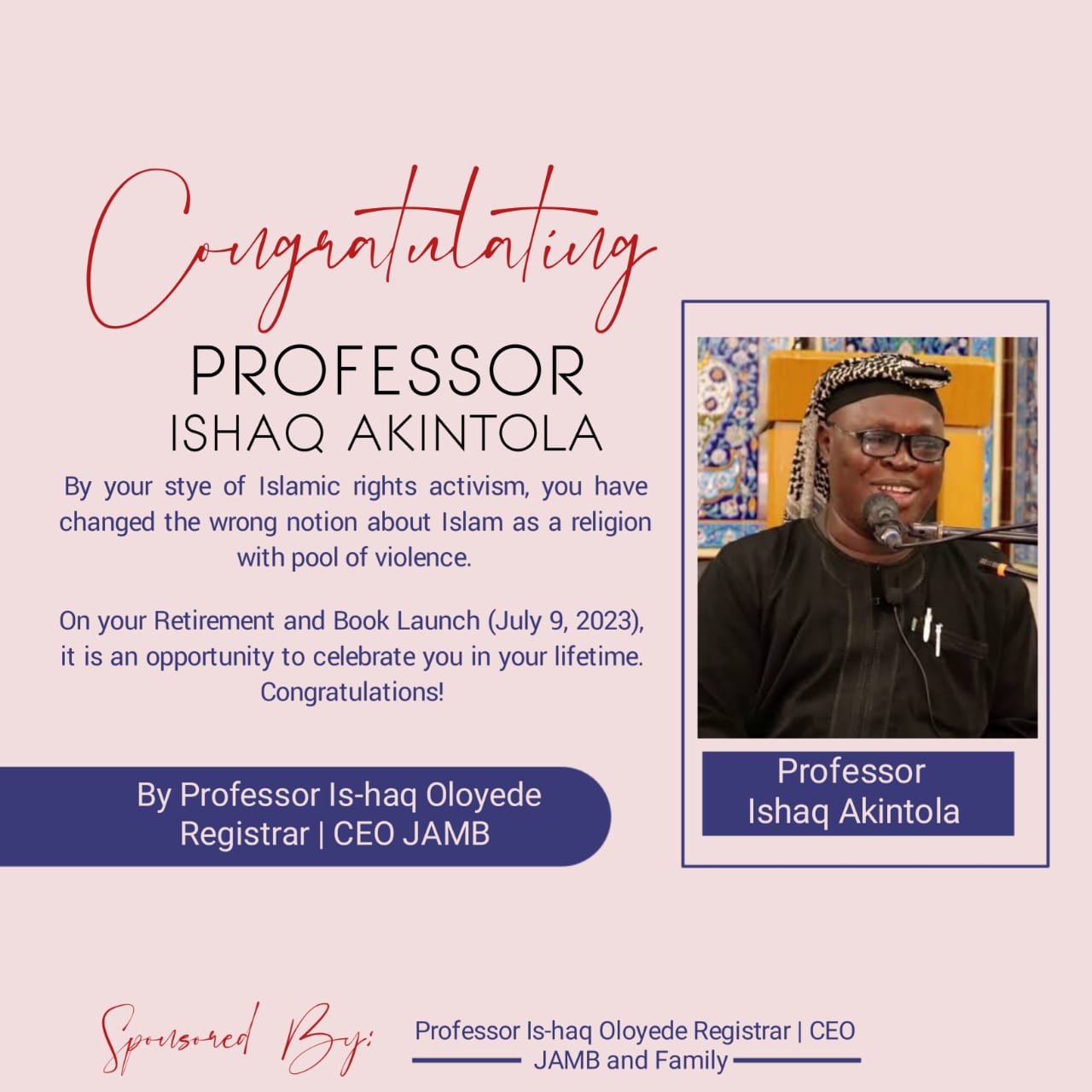 The Minister said, "Alhaji Tunji Alawaye died at a time when his services could be sought after by the numerous newly opened private radio stations in Ibadan, the capital of Oyo State and other neighboring states.
"Experienced old hands like the late Alawaye serve as a veritable recruiting ground for newly opened FM stations that have made the broadcasting industry in Ibadan and environ competitive, but it is unfortunate that the cold hands of death snatched him away at this period in time.
"There is nothing we can do but to submit to the will of Almighty Allah who created us all and has the power to take us at his will. We pray Allah to grant his soul a repose and grant him Aljanah fridous . We pray Allah to give his wives, children and other members of the family the fortitude to bear the irreparable loss."
Meanwhile, the minister admonished journalists to always submit themselves to medical check-up periodically to forestall harbouring terminal diseases like high blood pressure and heart related problems due to the nature of their job.
Barr. Shittu also urged the management of the BCOS and NUJ Oyo State chapter to take heart, while he prayed that Allah would put an end to sudden death in their midst.
Alhaji Tunji Alawaye, an ace broadcaster with the Broadcasting Corporation of Oyo State (BCOS), died in Ibadan on Monday and has since been buried according to Islamic rites.