*Describes arrest of Pastor Suleiman as unnecessary
Founder and Spiritual Head of INRI Evangelical and Spiritual Church, Lagos, Primate Elijah Babatunde Ayodele, has described the reported comment credited to Leader of Latter-Reign Assembly Church, Pastor Tunde Bakare, who said any church that cannot open its account to government is money launderer, as unfortunate.
Tunde Bakare was recently reported to have said, in his reaction to the controversy about the Financial Reporting Council (FRC) laws, that he was ready to show his church's accounts to government as required by the laws and that whichever church could not do that should be seen as being into money laundering.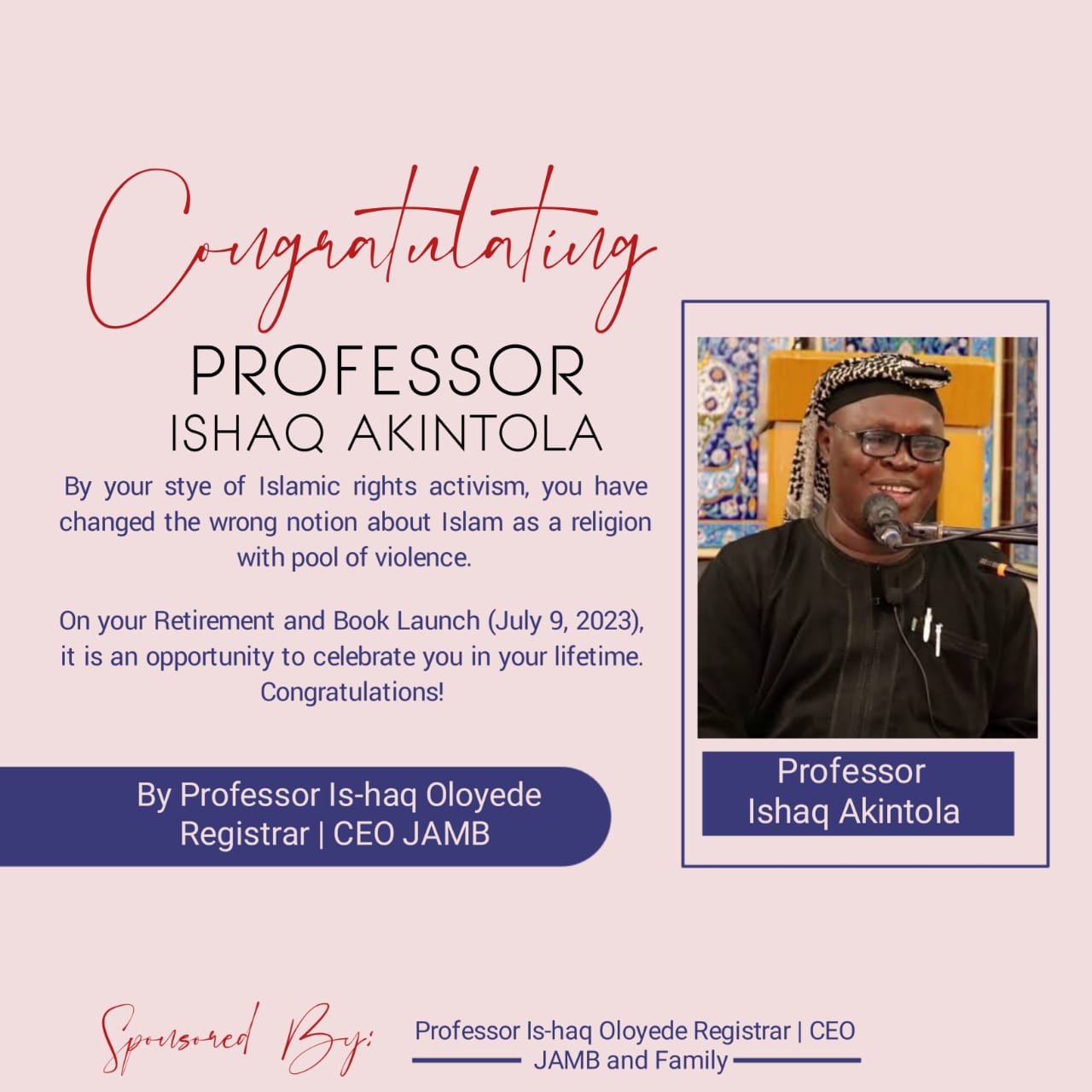 But speaking with The DEFENDER on phone Wednesday night from an undisclosed location, Primate Ayodele said Pastor Tunde Bakare was on his own.
"Tunde Bakare said he will submit his church's accounts to government and that any church that cannot do that is doing money laundering.  That statement is unfortunate.  If he submits his own church's accounts, he is on his own.  I am not into money laundering and so I cannot show my church's accounts to anybody.
"But this is one of the problems we are bound to encounter with these career pastors in the church.  And there is nothing Christian Association of Nigeria (CAN) is doing about anything for the growth of the church.  It is unfortunate.  Just imagine that kind of statement by Tunde Bakare; look at Pastor Adeboye, look at Kumuyi and Oyedepo, tell me what their relevance is to the unity of Christians and growth of the church in Nigeria.  That is the problem with career pastors and it is a very big problem."
On reported effort by security agents to arrest Pastor Suleiman Johnson over his comment said to be bothering on hate preaching, Ayodele said such arrest would be unnecessary as, according to him, the Omega Church founder said nothing bad.
Instead of being arrested, Primate Ayodele said Pastor Suleiman Johnson should be listened to with a view to knowing what exactly he said.
He however expressed concern that many Christians had now displayed, particularly in matter of the Omega Church pastor, that they were no longer united, saying it was not healthy for the growth of Church in Nigeria.
"Apostle Suleiman should not be arrested.  It is not normal for DSS to run after him for what he said because I can say exactly what he said.
"It is time for Christians to stand firm and pastors should not antagonise themselves.
"Currently in Nigeria, we don't need to fight.  We don't need crisis.  We need no war.  What we need is prayers for the country and for the government rather than doing things which will incite people to take arms against one another," Ayodele said.
On prophesies of doom, Ayodele was sad that Christian leaders like Pa Abiara could make public utterances castigating some prophets as making doom and fake prophesies in 2017.
"You can just imagine Abiara saying prophesies, this year, are too much of doom and fake.  Can he identify true prophesy?  What does he know about prophesy?  I mean, I don't think this is what we need now.  We need to come together and pray for the country because there is too much crisis around that only by supporting the government with prayers the crisis can be resolved."