By BASHIR ADEFAKA
"These anti-Buhari elements did not create Boko Haram but they leveraged on it to advance the course of their struggle.  Buhari's "Converted Democrat' policy became an enabler for them to have their way in a way that overstretched our military.  But do they understand it as good policy for Buhari? No.  They understand it to be a good political tool to castigate the President as 'incompetent' and so must go."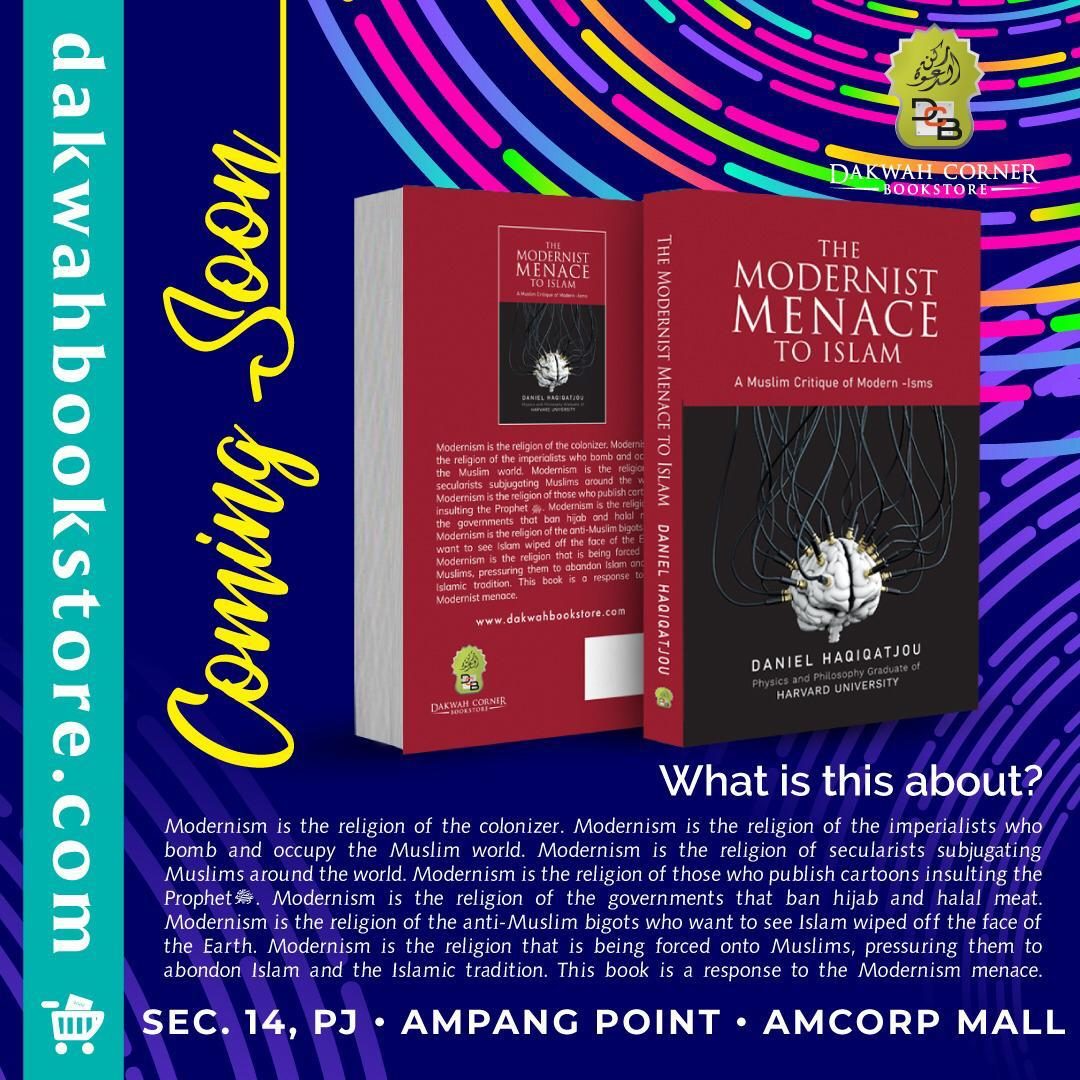 Sometimes it is not easy to be amidst of a majority wrong.  For one whose prayers and supplications have always be for Allah to "show me the truth, let me know it as the truth assist me to follow the truth and show me falsehood, let me know it as falsehood and assist me to move away from it", it is big task because, if there is no firmness of faith in what he believes, mere punishment of withdrawal of patronage economically and sometimes socially is enough to make him sway.
That has been my reason for remaining a Muslim, despite all my inadequacies, because I know that when Godliness is taken out of human life, nothing is left.  They tell me to forget about religion because religion is the problem of Nigeria – although they fail persistently to tell why religion is not the problem of Saudi Arabia and Israel and other places including United States of America and British from where Christianity was brought to Nigeria in exchange for Nigerians' God-given oil, gold, rubber and other mineral resources and blindfolded/brainwashed us with the missionary – whereas they run to those countries for "shelter" against hunger in the same country they pushed to hardship, sorrowfulness and abject poverty by their greed, unrepentant spirit for perpetual corruption and bloodletting for political and "spiritual" elevation evils and impatience but have failed woefully to tell why religion is not the problem of those countries or does it mean that they are pagan and Godless or enemies of their own creator in those societies?  How can I hate religion when I know that those that want me to hate my own religion have laboured hard in the past, present and still have plans to make me hate it in the future have their own plan to impose their own religion on me?
It is the same reason, in the case of President Muhammadu Buhari and Presidency of Nigeria under him since May 29, 2015 that I have refused to believe their effort to me hate him.  How?  They say Buhari is the problem of Nigeria and I ask, "So, it is no longer religion that is the problem of Nigeria?"  The whole place turned like graveyard silence.  No answer.  And when they regained their consciousness they said, "As a Journalist, you are not supposed to support President Muhammadu Buhari, it makes your journalist a suspect."  I then pushed another question: "When in 2011 you, as editor and senior colleagues, were moving from desk to desk in the News Room to ask and beg me to work for President Goodluck Ebele Azikiwe Jonathan against Muhammadu Buhari and you used not just your Facebook but newspaper's reports to work for Jonathan right or wrong – although I did not vote for Jonathan but Buhari in that year's election – your journalism was not in suspect that time?"  Again there was long silence. No answer.
They later returned to say, "You know what? You are going to end up regretting yourself for supporting Buhari and when it comes, you will be on your own."  On this, I did not really know what to say to them because, at that point I realized they are irredeemably emmeshed in their wrong way and cannot be helped.  But I waited further patiently to hear what they say next and what has just come from them sounds funny because it is an examination question that is cheaper than '1 + 1'.
Funny and cheap because they say, "Children and families of President Muhammadu Buhari will no longer be able to point to anything in Nigeria and they get it because their father has destroyed their name by being President and cannot perform."  In addition they mention insecurity and economy.  It this not funny and cheap?  But, alas! To my surprise, this simple question posed they cannot even solve by themselves in case the one they asked the question or posed the problem for solution cannot attempt it.
Here I come.  It is absurd to commonsense and sensibility of any patriotic and Godfearing soul to be told that President Buhari along with his children can no longer walk freely in the street because, as President, he has destroyed his name by failing on security and economy.  Here I told them, "You should hold yourselves responsible for not making see Buhari's wrong.  You have eulogised and given every aspect of support to those you know deliberately spilled the blood of your fellow country people for love of money and, by their greed and unequal level of corruption, brought your country to nothing only to hand over empty treasury to President Buhari.  Due to their corruption Nigeria entered recession for the first time and under eight months, recession that took United Kingdom and United States of America more than one year to end, Buhari exited Nigeria from it.  From 2,600 megawatts of electricity he has taken Nigeria to over 6,000 megawatts – sung and unsung.  On security, he took back all local governments that Boko Haram saw as enough for a start of their own country and decimated them from their hitherto capacity of extended operations in entire Northern Nigeria and already extended to Southern Nigerian state of Lagos that everybody was in fear.  Buhari stopped all that from continuing and happening and you say he is failure because he does not perform on security and economy?  Is this what you do and say and still expect that God will bless you? No. God does not waste his blessing on hypocrites who cause troubles for their country because they want to tag their doing well President as bad man simply because, one, President Muhammadu Buhari and his party the All Progressives Congress (APC) sacked you and your party from power at election, two, because during and post-campaign era he says 'no longer business as usual, corruption must stop' and, three, because he is a Northerner and a Muslim."
From the word 'go' and I mean ab-initio, you preconditioned your minds that no matter what President Muhammadu Buhari does, he will always be rated a failure and that remains a guide for your thinking about him till date.  How do you want me to believe you, who I know have many elements of dishonesty and distrust in your ways of life, and now join that life where anti-God and unpatriotic activities that you do are miles apart from the direction of my spirit?
Under 24 hours that President Buhari, assisted by Alhaji Atiku Abubakar and Asiwaju Bola Ahmed Tinubu, Femi Fani-Kayode, Buba Galadima and Olusegun Obasanjo and a host of others, took over from President Goodluck Jonathan in the absence of "President" Patience Jonathan both of Peoples Democratic Party (PDP), a Nigeria's lawmaker of the PDP group went on hear to declare President Buhari as failure.  Under 90 days (three months), the PDP senator that emerged Deputy Senate President under governing or ruling All Progressives Congress (APC) National Assembly, Ike Ekweremadu, rose on the floor of the Senate to say "Boko Haram have killed more in three months under Buhari than they killed in six months under Jonathan and so therefore Buhari has failed."
A particular newspaper in the South West which positioned itself as tool for opposition politicians and has so been functioning since then helped amplify that statement and television and radio journalists created time to discuss it.  Under basis, I would say, the die was cast and that was how President Buhari was named failure from Day One in office.  But I give it to one PDP leader and former Minister of Mines and Steel Development, Chief Sarafa Tunji Isola, who warned against judging President Buhari under the short time period like Ike Ekweremadu and co were doing, assisted by the specific media among which there is that passed judgement within its own management to breached the Presidential order of addressing the former Military Head of State as "President Muhammadu Buhari" as against "General Muhammadu Buhari".
The history of that media hatred is in his anti-development attitudes towards the business of government.  It planted a particular reporter inside the Villa as State House Correspondent and ensured that his reportage should do nothing short of opposite of the positive things the President did.  No wonder of all the first trips that the President made to secure cooperation and support of all neighbouring countries against Boko Haram and Niger Delta militants and those he did to revamp and reawake the consciousness of the world to a New Nigeria in place for better image which till present make Nigeria a country so much now respected, that reporter went and did a report to scream over how much the President spent on traveling all over the world in one year and in April 2019 other editors of it wrote how Buhari spend one year and 39 days outside Nigeria between 2015 and time of putting the report together.  "Any serious journalism will tell us what he spent the money on, countries he travelled to, what he went to do, whether Nigeria benefited or not from those trips and whether the President had option of nothing making those trips but chose not to stay behind", a Nigerian one said in his anger-filled reaction to the report by the newspaper.  It should be noted this is the reason the newspaper called Buhari a dictator and so addresses him as "General Muhammadu Buhari", he added.  My word here: Of course, you cannot take it from history that President Muhammadu Buhari is a General of note and high level of human dignity and integrity.  But any responsible Nigerian of whatever professional background will respect the feeling of anybody by addressing people the way they choose to be addressed.
Unfortunately, the same media organisation, leading in hyping the destructive opinions and made news for the opposition, reported on December 19, 2018 where PDP Presidential Candidate, Alhaji Atiku Abubakar said, "Killings by herdsmen will continue if Buhari is re-elected".  My simple question is: "If it were an APC or a Buharist that made such headline with such inciting comment, would it not have been possible for all the anti-Buhari efforts since he won election in February 2019 to be justified?"  Forget not that Nigeria had always known about herders/farmers clashes but not 'herdsmen killings' that came into prominence only in the built up towards 2019 when Christian Association of Nigeria (CAN) took the lead and how Benue and Taraba were chosen as testing grounds for the use of 'herdsmanism' as a political weaponry need not be explained because it is a public knowledge and we saw how Gana who led the course died and what he said on verified video all of which circulated to public knowledge.
Truth is, President Buhari declared some uncommon and unusual personal policies, which have not worked well for his administration: 'For everybody and for nobody' and 'Converted Democrat'.  Also, another thing that worked against his administration is to allow the enemy media take over the media space of the country.  This third one is the media of some people who also love the President but I told them it is not correct as media aides of the President make press releases about government's achievements many times daily.
Although those traits turn out to make him be the one that always laugh last and laugh better but because, in Yoruba parlance 'before the wicked is punished for his evils, many great things would have been destroyed by his hands', the President should have REMOVED GENTILITY as a defining factor for his 'Converted Democrat' and assert force where necessary and timely.  This is the particular area that enemies of his government exploit to grow the kind of wings they have grown and which is making things so difficult to understand even by his supporters except that Buharists are already a strong force and a torn in the flesh of the enemies.
All the secessionist activities are nothing but means for the enemies of Buhari to achieve their aims.  What was Indigeous People of Biafra (IPOB), Niger Delta Avengers (NDA), Gana-led Militias terrorising Benue and Taraba if not because of hatred for President Muhammadu Buhari?  There was no IPOB for the six years Jonathan was President, was there any?  No.  With the likes of Femi Fani-Kayode, Ayodele Fayose, Eyinnayya Aberibe providing leverage for them upon establishment, IPOB was able to grow to the point it earned the status of a Terrorist Organisation.  NDA was formed – and we have now been told by leaders of the scattered economic terrorist group – in as Plan B in case Jonathan loses the 2015 presidential election and so it would be used to terrorise and make the country ungovernable for the winner, Buhari.
Those who wan Buhari out of Aso Rock at all cost, dead or alive, have therefore continued to make Nigeria under Buhari look like there are no good things happening but the negative news they sponsor and want the world to hear and believe about the country.  Sad enough, Donald Trump believed them and participated in their activities.  Christian Association of Nigeria, now under Samson Ayokunle, can explain better how it got America into the show with all its letters telling untrue story of how President Buhari was killing the Christians of Nigeria and how his government was proving weapons to his Fulani tribesmen and Boko Haram terrorists to kill persecute the Church, kill the Christians and non-Northern Nigerians in the country.
They then shifted the battle ground to the South West and many Yoruba of that region (but may of us) ignorantly accepted and embraced them because, like no tribe in Nigeria does not have members who are so blindfolded by tribalism, they allow their hate for North as number enemy of Yoruba to overcome them.  While that was on, the same CAN, going all over to tell how President Buhari-based Fulani and Boko Haram were killing Christians in Nigeria, went and declared days of prayers and protests during which, openly, its followers across the country up to Ondo State campaigned that "Christians of Nigeria must not vote for Muslim President" because of APC's Muhammadu Buhari in the 2019 elections.  This CAN leadership lost their minds that they did not tell Nigeria whether Atiku Abubakar they wanted Christians to vote for was a Christian and non-Fulani/Northerner.  The moment that also failed, #EndSARS protests erupted and, unfortunately, even many APC governors and leaders in Southern Nigeria embraced them and they paid dearly for it.
Next was the agitation for Oduduwa Republic and, by this, I began to see that Igbo cannot justifiably be the only one accused of waging war against their own country if Yoruba would push their secessionist struggle beyond mere mouthing to arms struggle.  Like I was a prophet, sooner, led by one professor and some OPC leaders, they designed and (only on social media any way) hoisted the 'national flag' for their new country.  When I looked at the make up of those who were doing all of that, they were all members of Peoples Democratic Party (PDP).  I now asked, if these people had won election as President, would they have allowed anybody to do this against their government?  And they went ahead to form the Amotekun, which many Muslims and other progressive Yoruba refused to embrace them because of glaring areas exposed to them: to join Amotekun, birth certificate issued by church acceptable, Amotekun to fight Fulani and take back Yoruba Land up to Kwara and Kogi states and so on.  Which Muslim Yoruba in his or her right senses will accept that crop of people to lead a country he or she will call his own?  Which non-Muslim Yoruba will accept a people who have political interest and anti-Constitution tendency to lead them into a crisis they, like South Sudan helped by America to break away from Sudan, will never be able to solve?  That was how they also failed on secessionist plan.
Next is to first destroy the ONE NORTH and then move across the country to demolish its presence.  This was how what later became banditry in the North West started.  It started with artificially generated hate in the minds of Hausa man against his Fulani brother.  They made Hausa to "rediscover" themselves as Hausa and not Fulani.  Nnamdi Kanu, one of their agents never pretended about this when, as part of his destructive videos and audios, he was telling about how Fulani fooled the Hausa with Hausa Language and Islam and asking them to reclaim their position.  Some people say we should not take Kanu serious but I am not one of the people that can take that kind of advice.  That was what happened in Zamfara and Sokoto: people who believe they are Hausa started killing their Fulani neighbours, the most dangerous of all the crises that have happened by the hands of these political elements and the only thing that has happened from the government is to condemn the attacks and deploy soldiers to the troubled areas without a single arrest made talk less of prosecution, which should have been made possible by the intelligence agencies.  Only the government has the power to arrest and punish the elements.  That has been reason some of Buharists are crying to the President to act now.
At any rate, that also is impossible because anyone who says a Fulani man cannot live and do business anywhere in Nigeria is number one collective enemy of Nigeria and must be liable to being tried for treason.  But they have been and are still on it.
These anti-Buhari elements did not create Boko Haram but they leveraged on it in advancing the course of their struggle.  Buhari's "Converted Democrat' policy became an enabler for them to have their way in that it overstretched our military.  But do they understand it as a good policy for Buhari?  No.  They understand it to be a good political tool to brand the President as 'incompetent' and so that he must go.  That is why Governor Samuel Ortom could have sponsored a Gana-led Militia killing Christian leaders and making it look at Muslims killing fellow Nigerian Christians until normal but yet-to-be solved herders/farmers issue that did not start in Buhari time became things that the governor blamed on the President and, advanced by CAN, the governor went ahead to express as Fulani killing his people because Buhari, their man, is in power.
It is the reason we have heard of how Yoruba Oba aided bad elements in the bushes to kidnap fellow subjects and tag it on Fulani herdsmen doing their own business in the region.  They therefore complicate the whole security issue as if it is beyond solution so much that to an average Yoruba man today, Fulani is his number one enemy because he is the kidnapper, raper and killer of his fellow Yoruba man, woman and people, respectively. This is in error because many of the evidences they have provided, like of Ekiti oil and gas magnate Sulaiman Akinbami, another problem in Ibadan, a politician in Ibadan, Fatai Aborode, Prince Dennis Abuda in Edo State, Prof. Wole Soyinka in Abeokuta and many others, whose investigated reports have come out either by Oyo State Governor Seyi Makinde, an opposition governor, police or selves, declaring that the kidnappers are not Fulani.
But it is on the basis of these unproven evidences that Sunday Igboho went to kill Fulani people including the only sibling of Sariki Hausa Salihu AbdulKadir, burning down his house, cars, killing and looting his cows.  It is also on the basis of these that Shasha, Ibadan market killing of Hausa people by Yoruba happened over clearly simple issue but ended up in the entire place set in flames.  The anger in the hearts of many grow that all of these ethnic profiling criminals and "hypocritical criminalities" are being perpetrated and President Buhari has not insisted on making arrests regardless of whose ox is gored.
It is therefore reason for why some people do not see justification for the extension by three months of the tenure of Inspector General of Police (IGP) Alhaji Adamu Mohammed if, after much expectation that the likes of Sunday Igboho, who committed clear crimes of breaches of peace and constitution could only left to walk freely in the name of averting ethnic war whereas, for criticizing President Buhari alone, an aide of Governor of Kano State was not only sacked by governor of the state but arrested by the Department of State Services, which is not bad anyway.  Does it mean, while ethnic war is averted and so offenders of the law who are Southerners are let off, that Northerners who refuse to go to ethnic war over arrest of their own over lesser offences do not know what they are doing?  These are areas President Buhari and his security chiefs should watch.  Even many Southerners are angry that their fellow Southerners are allowed to perpetrate evils and they are not arrested and truly seen as seriously prosecuted and sentenced.
It is not to say there are no Fulani or Northerner committing crimes in the South West or that there are no Yoruba, particularly Igbo, committing crimes in the North.  We have had situation of how people from Igbo Land formed the habit of kidnapping Muslim kids in the Kano and other parts of the North and selling them either as adopted children or into slavery in the South East after converting them from the religion of their parents and changing their names to erase their identify and history.  We have had situation where arrested Boko Haram logistics agents are Igbo and Christians.  We have had situation where the whole arrested suspected kidnappers terrorizing parts of Abuja are Igbo and Christians.