When I read a statement by Nghar, Barkin Ladi Local Government Area of Plateau State Islamic scholar Alhaji Abdullahi Abubakar saying, "It is my principle to save life", I knew it was not an exaggeration but natural and realistic reality.
Especially when, in Islam, the religion to which the cleric is committed, it is said that saving even one innocent person is a huge good deed for Allah.
This is attested to in the Qur'an Suratul Maidah chapter 5 verse 32: "…And whoever saves one (life) – it is as if he had saved mankind entirely…"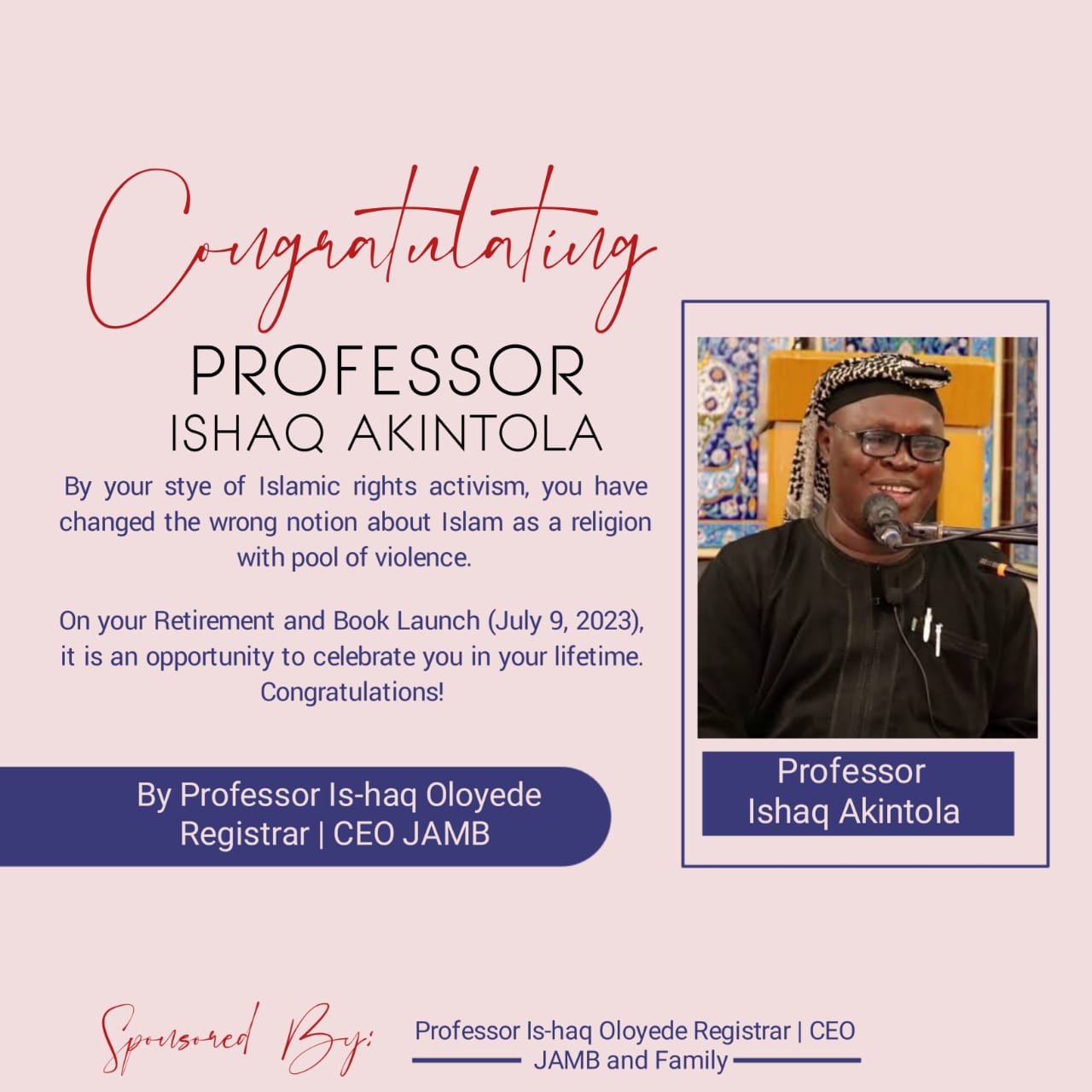 To me, as a Muslim whose faith community has been mischievously misrepresented as a religion with a pool for violence and bloodshed, Alhaji Abubakar is an immediate evidence of Islam as religion of peace with high premium on life.
The 83-year-old Imam of Nghar village, Gashish District in the Barkin Ladi Local Government Area in the state, who saved 300 Christians from being killed by hiding them in his house and Mosque for two weeks, was conferred with a national honour on Tuesday October 11, 2022 by President Muhammadu Buhari (GCFR) and it cannot be out of place to take to this column to rejoice and congratulate the courageous Islamic cleric, whose honours from United States International Religious Freedom Award to Vanguard Newspapers Personality of the Year Award in 2019 for his humanitarian services to the nation I describe as 'heavenly reward from the surface of the earth'.
The award-winning cleric, Imam Abdullahi Abubakar, may have been unusually appreciated as it seldom happens that a Muslim goodness and good character of this nature would be brought to public notice by the same same media that have led the way now, he certainly has a day with destiny that a gold-plated seat awaits him with his Lord in the hereafter for saving lives especially of people who are not of same faith with him. May Allah grant him long life in good health and prosperity to do more good for the love of country.
Imam Abubakar radiates love and peace and I am pleased to be part of worldly appreciation of him especially as he became recognised at the top echelon of honour in the Nigeria's Federal Republic.
It is significant that from a state community known for its hostility against Muslims, the Islamic leader exudes good traits everywhere he finds himself. And in 2019, hundreds of miles away in Saudi Arabia where he, like I, was observing Hajj with over a million Muslims across the world, he preached love and unity.
Abubakar, who had been honoured with the United States International Religious Freedom Award for risking his life to save Christians who would have fallen to the reprisal attacks following religious crisis in Jos, said saving life remains his hobby.
"It has always been my cardinal principle to save a life, no matter who is involved, Christian or Muslim," he told News Agency of Nigeria in an interview preparatory to Arafah – the apex of pilgrimage activities in 2019.
Abubakar is a member of the National Ulama Committee that provides spiritual guidance to Nigerian pilgrims in the Holy Land – an honour he received from President Muhammadu Buhari three years before the President finally capped the honour with a Member of the Order of the Niger (MON) this October 11, 2022.
Since his historic act of rescuing hundreds of Christians from being killed on June 23, 2018 shot him into fame across the country and internationally, Alhaji Abdullahi Abubakar has become synonymous with peace and affection – a virtue that earned him the United States Religious Freedom Award.
Abubakar, for his contributions to advancement of peaceful co-existence among which was the effort he makes to instill love, support and respect for individual religious values and personality safety in Nigeria, has been recipient of many awards particularly with the climax – national honour of Member of the Order of the Niger (MON), conferred on him by President Muhammadu Buhari on Tuesday October 11, 2022.
I join multitude of people in Nigeria and around the world to congratulate Imamul Khaeri, Alhaji Abdullahi Abubakar, MON.
See you next Friday, next week.