A 2017 global ranking of universities released by the Times Higher Education has placed the University of Ibadan in Oyo state at number 801 among the best 978 in the world.
The DEFENDER was informed in an email by Director of Distance Learning Centre, University of Ibadan, Prof. Bayo Okunade, titled, "Good news: This Nigerian university finally makes one of the best in the world."
The university was the only one in Nigeria that made the list.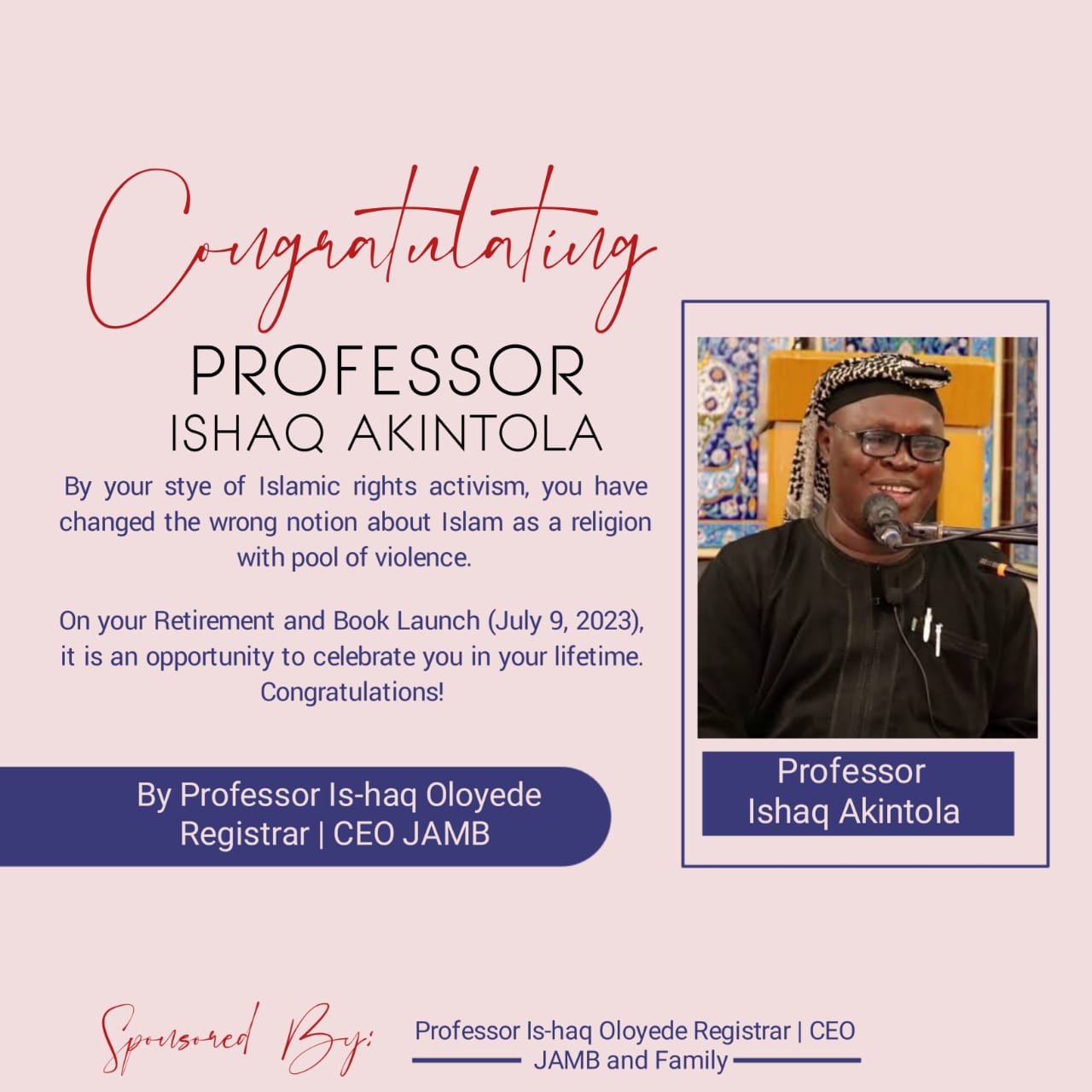 Prior to this time, no Nigerian university made the list of the best 1000 and the argument majorly was that the tertiary institutions in the country were lacking in quality research.
The University of Oxford topped the rankings in the 12-year history of the table.
"It knocks the five-time leader, the California Institute of Technology, into second place in the World University Rankings 2016-2017," the report said, adding that "Oxford's success can be attributed to improved performances across the four main indicators underlying the methodology of the ranking – teaching, research, citations and international outlook.
"More specifically the institution's total income and research income is rising faster than its staff numbers, its research is more influential, and it has been more successful at drawing in international talent."
The report showed that two new Asian universities make the top 100 (Chinese University of Hong Kong and Korea Advanced Institute of Science and Technology (KAIST). The City University of Hong Kong, University of Science and Technology of China, Fudan University and Hong Kong Polytechnic University also joined the first 200.
UI between November 2015 and now
The Premier University clocked 67 on 17 November 2015 when, at a founder's day and a convocation ceremony, the institution celebrated with installation of new chancellor and graduates doctoral degree holders at an august event held in the International Conference of the University of Ibadan situated along UI-Ojoo Road in Ibadan, capital of Oyo State.
The occasion saw the installation of the Sultan of Sokoto, Alhaji Muhammadu Sa'ad Abubakar III as the 7th Chancellor of the institution and his conferment with the honourary Doctor of Law (LLD). The institution's longest serving Vice Chancellor, Emeritus Professor, Ayodeji Banjo was also conferred with Doctor of Letters (D.Litt.). There was also the convocation of doctoral graduands, including the first ever visually impaired doctoral graduand of the school from the Department of Special Education, Dr. Chukwuka Blessing. The premier university also graduated 20 Masters' graduands of Life and Health Sciences Institute, PAN African University who are of various nationalities in Africa. There was also the presentation of the 12th Vice Chancellor, Professor Abel Idowu Olayinka, whose tenure would officially start on December 1, 2015.
Installation of Sultan Sa'ad Abubakar III as 7th Chancellor of the University of Ibadan was performed by President and Commander-in-Chief of the Armed Forces of the Federal Republic of Nigeria, Muhammadu Buhari, represented by his vice, Yemi Osinbajo.