By Busola Samuel
As The DEFENDER Newspaper returns, now as primarily online news medium, many eminent personalities who knew how it started have sent their congratulatory messages. They include the Commissioner of Police of the Federal Capital Territory (FCT), Alhaji Mohammed Mustapha, former President of the Institute of Chartered Accountants of Nigeria (ICAN), Otunba Abdul-Lateef Owoyemi, Former Minister of Justice and Attorney-General of the Federation, Prince Bola Ajibola (SAN), former Deputy Governor of Ogun State and Senator of the Seventh Assembly of the Federal Republic, Alhaji Sefiu Adegbenga Kaka.
Others include the recently retired Assistant Inspector-General of Police (Works), AIG Mu'azu Idris Hadeija and a number of the formations in the Nigerian Armed Forces and many more.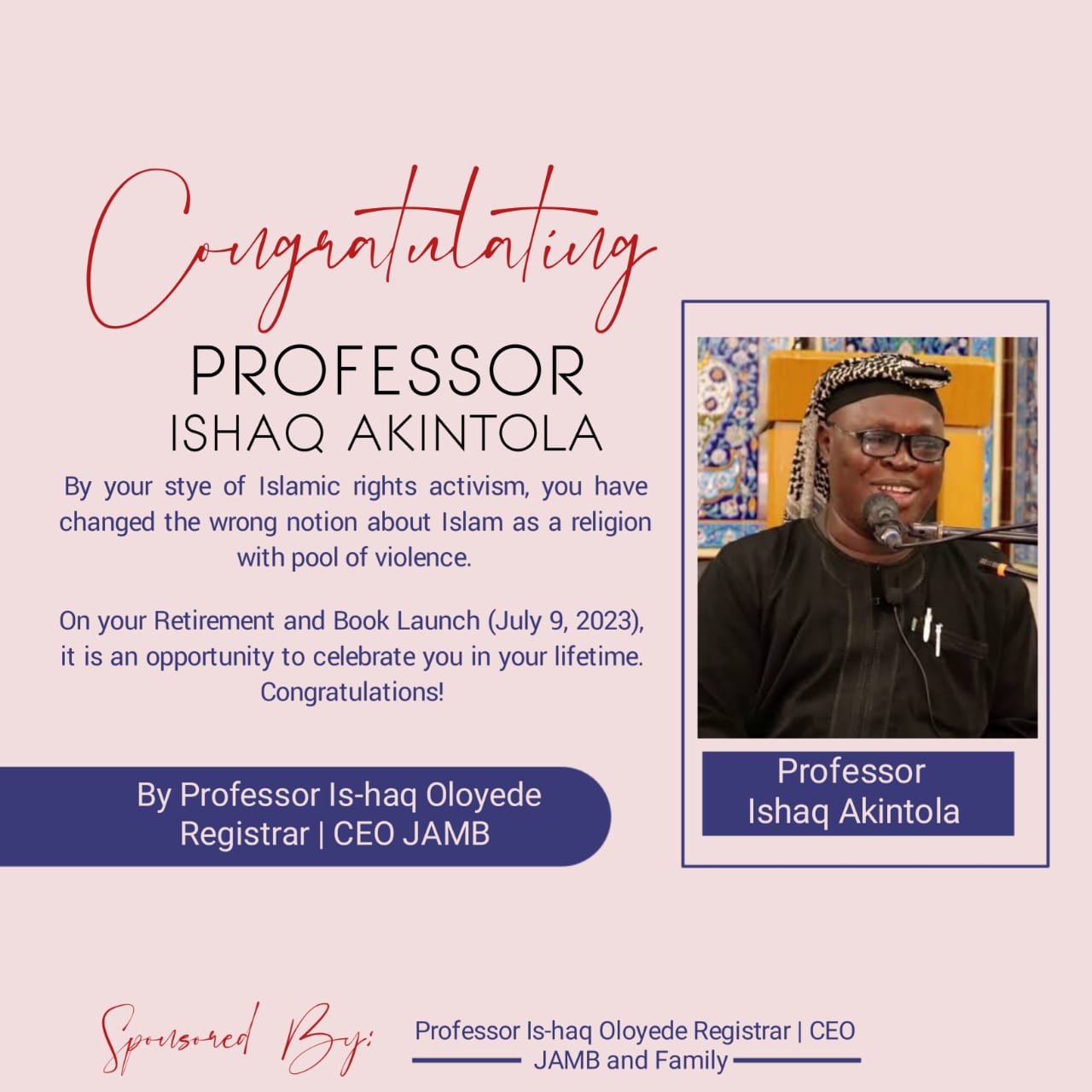 They have come out to management of Dream Concept, publishers of The DEFENDER for their resilience in ensuring that the media outfit that started in 2002 as 16-page newspaper was not planned to fail.
The DEFENDER was first published in 2002 with major circulations in South West, North and parts of Edo and Delta State. Today, it has returned as an interventionist effort for the love of country especially at a time that both Nigerian governing and governed classes requires fairness, equity and justice in reportage.
In his message, Former Deputy Governor of Ogun State, Senator Alhaji Sefiu Adegbenga Kaka said, "It is with sincere appreciation of your honesty of purpose, diligence, stoic endurance and dedication in service delivery that I hereby join others in congratulating you on the birth of The DEFENDER and Dream Concept. May you continue to be DEFENDER of truth and a reality dreamer. May the birth be a springboard to unlimited successes and lofty heights. Bravo! Great Ambassador," Kaka said.
It is to be noted that The DEFENDER stands for honesty and in defence of the truth in all ramifications. Responses to its re-launch now as online medium in the last seven days have gone beyond human imagination, which shows that the news website is now read across the globe.