*Judgment legitimises Abure chairmanship of LP – Counsel
By KEMI KASUMU
The national secretariat of Labour Party (LP) burst into huge Jubilation on Thursday as Supreme Court ruled that Senator Athan Achonu is the rightful candidate for the November 11, 2023 election in Imo State.
Achonu is aiming to become the first physically challenged governor in the country on the platform of LP in the off-season election taking place in the State.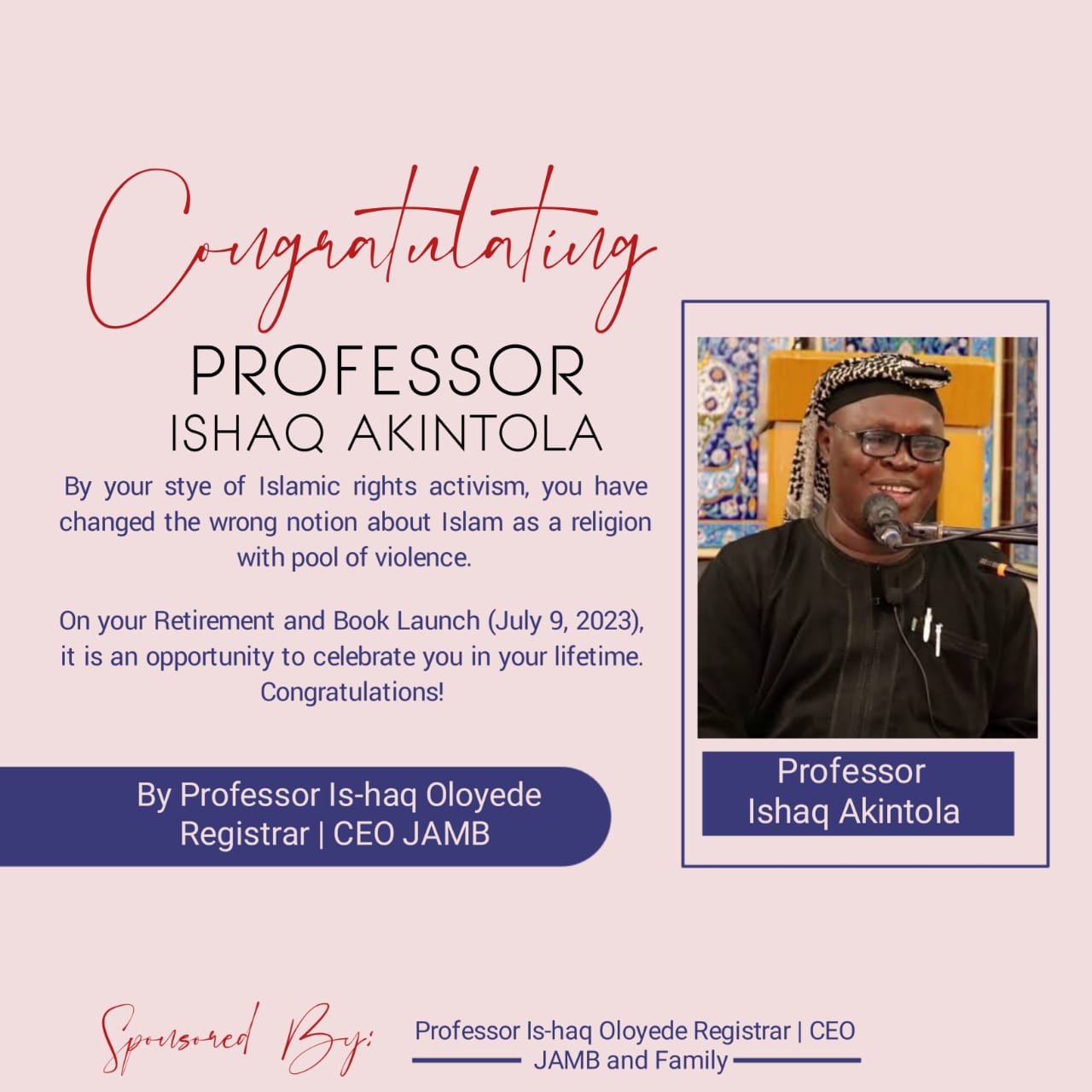 An aggrieved aspirant at the last LP primary, Basil Maduka, had objected and challenged Achonu's candidature at both the Federal High Court and the Court of Appeal.
But the apex court threw out the case on the ground that it lacked locus standi.
A panel of five justices led by Iyang Okoro also cautioned the Appellant for abusing the court process and wasting the time of the courts all through from the lower courts.
Two other respondents in the matter were the Independent National Electoral Commission and a candidate from the Lamidi Apapa faction, Joseph Ukaegbu, popularly known as Ikenga, whose request to seek a consequential order was also rejected by the Supreme Court.
Briefing newsmen in Abuja, the National Legal Officer of the LP Kehinde Edun hailed the Supreme Court justices, saying they did justice to the case.
He said, "The justices discovered the case lacked locus standi and threw it out. They also cautioned the lawyers of the petitioners for wasting their time."
Counsel to Labour Party, Okwudili Anozie, also told journalists in Abuja that the judgement in favour of Achonu also legitimizes Abure as the national chairman of LP, a media report also said.
Anozie said, "Today at the Supreme Court, the antics of Basil Maduka and his accomplice Joseph Ukaegbu, alias Ikenga, was put to an end as they met their Waterloo at the Apex Court. Today was a culmination of the deceit and lies to Imolites spanning from their misrepresentation of the true position of the judgments of the Federal High Court and the Court of Appeal.
"The Supreme Court didn't entertain Ukaegbu's counsel's ignorant attempt to seek for a consequential order, which even a first-year student of law knows cannot be sought by a Respondent, especially in this case where the appeal was dismissed."
An excited Achonu also disclosed that he knew that the apex court would vindicate him because he followed the due process to win the LP primary, which also had officials of INEC in attendance.
He said, "I refused to join issues with anybody or discuss anything on my court cases. I didn't think it was necessary because first, I was not sued. Secondly, I won a free and fair election. Thirdly, INEC published my name and did not announce that I was no longer a candidate. That was the only time I would have been bothered. I have been concentrating on my campaign."