*Says Buhari has done well promoting peace, unity of Nigeria
By Kemi Kasumu
Sultan of Sokoto and Leader of Muslim Ummah in Nigeria, Alhaji Muhammadu Sa'ad Abubakar III, has warned religious leaders in the country to be cautious in their utterances and preachings.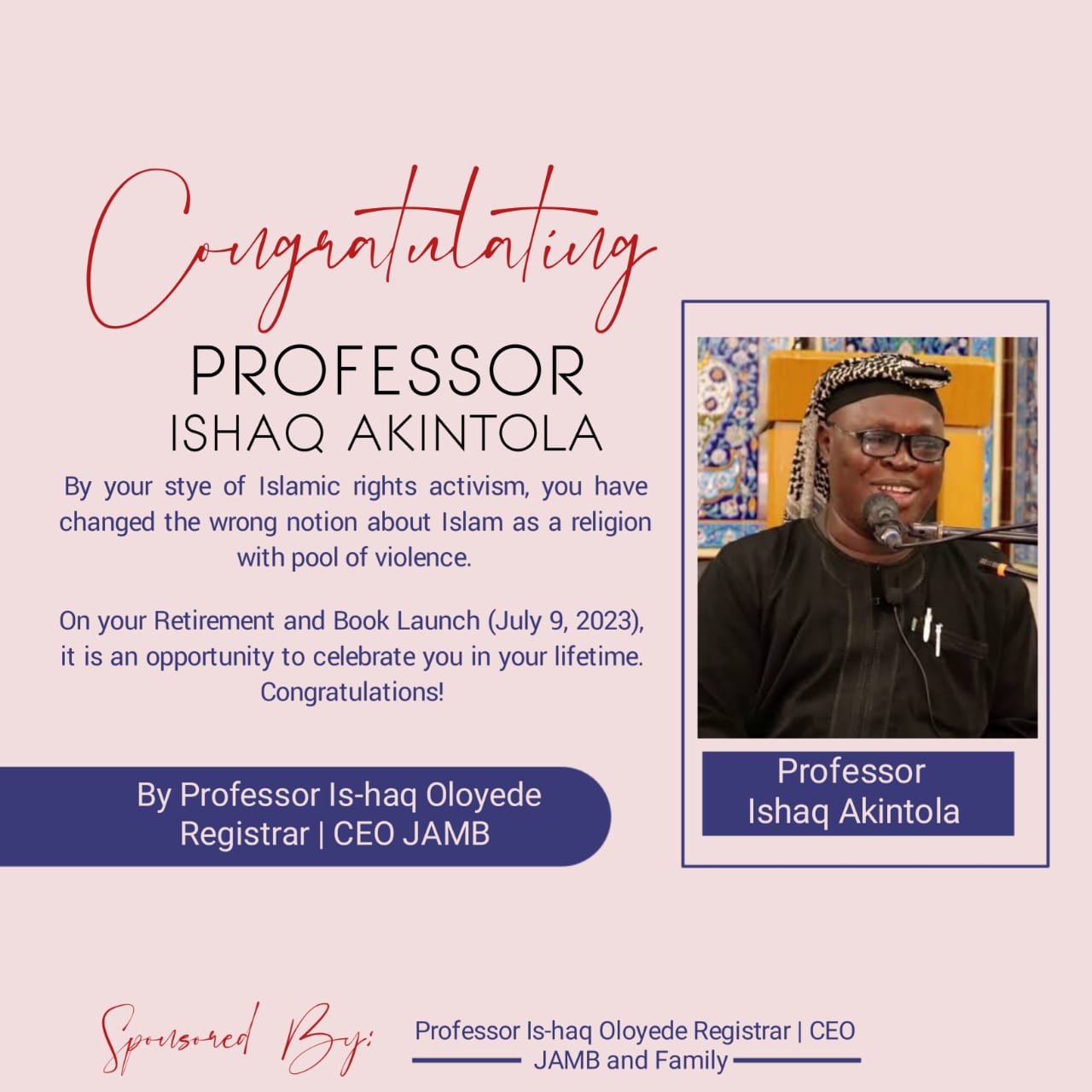 Sultan Sa'ad Abubakar gave the warning in his remark on Saturday at the Seventh Sheikh Abdullahi Fodio's Merit Award and launch of historical book organized by the Gwandu Emirate Development Association (GEDA) in Birnin Kebbi, Kebbi State capital.
Also speaking at the occasion was Emir of Gwandu, Alhaji Illiyasu Muhammadu Bashar, who also warned like the Sultan did.
The Sultan emphasised on the need to preach unity and peaceful co-existence among the citizens.
He commended the administration of President Muhammadu Buhari, which he said had performed well to maintain peace and unity in the country.
The Emir of Gwandu maintained that there was no compulsion in religion, noting that Islam does not condone violence, blackmail and bloodletting.
Reviewing the book titled, "Gwandu Emirate: The Domain of Abdullahi Fodio Since 1805", the Emir of Kano, Alhaji Muhammadu Sanusi, who was represented by Professor Isa Hashim, said the first British Governor-General, Sir Lord Lugard and other British writers misrepresented the true essence of the Uthman Dan Fodio jihad.
He said the mission of this book was to correct the erroneous impression that the jihad waged by Dan Fodio was a Fulani uprising against Hausa rulers.
A former Vice President, Alhaji Atiku Abubakar, who was the chief presenter at the launch, eulogized the late Abdullahi Fodio, noting that he was an administrator per excellence.
He said the prescriptions of Abdullahi Fodio for societal rejuvenation and development are as relevant today as they were when he made them in the 19th Century.
The 12 persons/institutions who bagged the Sheik Abdullahi Fodio's award include a  former governor of Sokoto State, Senator Aliyu Wamakko, president of Dangote Group of Companies, Alhaji Aliko Dangote, the chairman, Media Trust Limited, Alhaji Kabir Yusuf, Col. Sani Bello (rtd), governor of Kebbi State, Atiku Abubakar Bagudu, JAIZ Bank, former Managing Director, Nigerian Television Authority (NTA), Malam Usman Magawata, Sheikh Isa Talatan Mafara, Professor Aisha Abubakar, Professor Mukhtar Bunza, Justice Idris Legbo Kutigi, Justice Abdulkadir Oriire and the Emir of Birnin Bayero in Niger Republic, Alhaji Lamido Abdu Boboyi.