PRESS RELEASE:
PALLIATIVES – BEST APPROACH TO CUSSIONING EFFECT OF FUEL SUBSIDY REMOVAL
The Muslim Media Watch Group of Nigeria has noted with sincere commendation the effort of President Bola Ahmed Tinubu's Administration in reducing the current hardship facing the citizens of the Country economically and socially.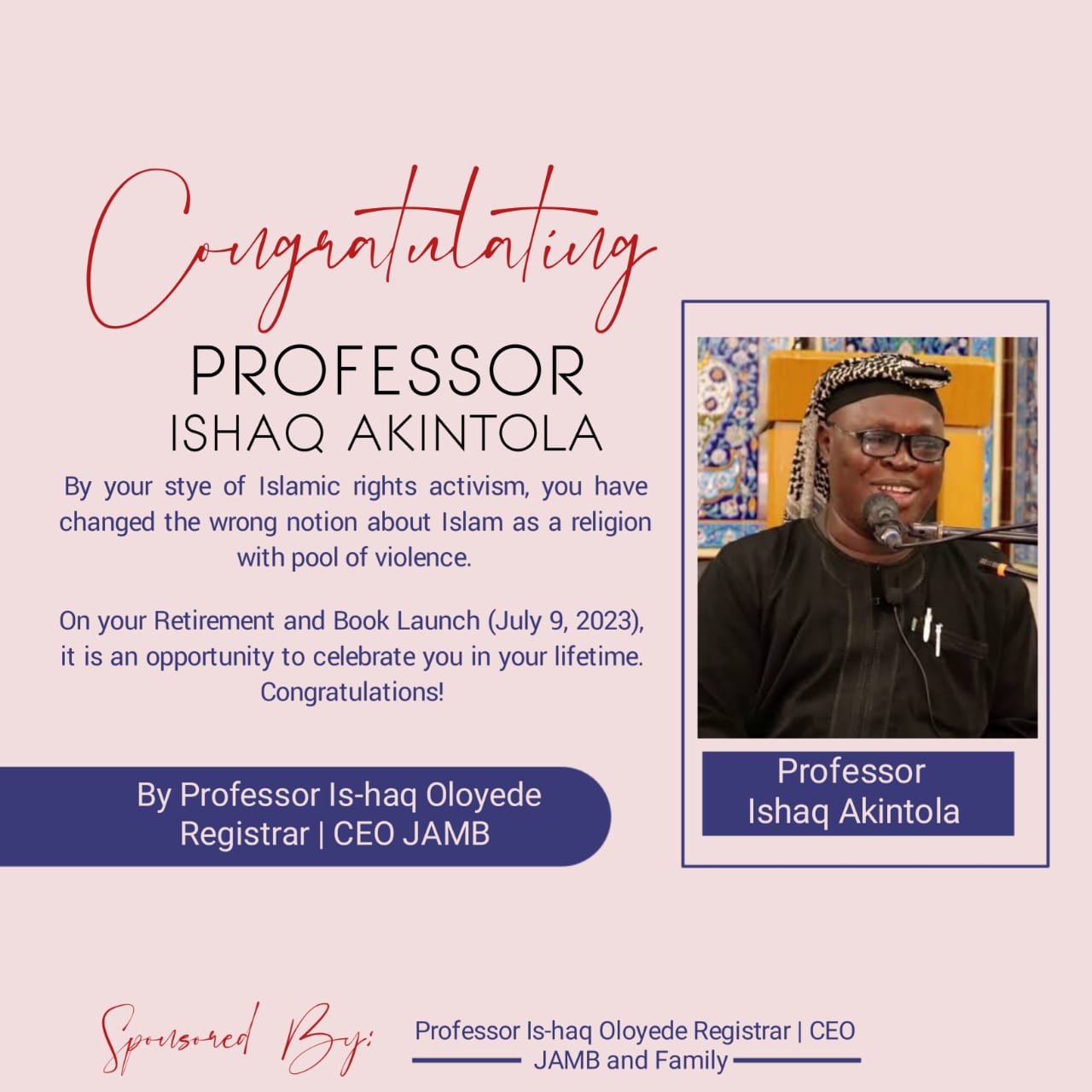 The Group said the hardship occasioned by fuel subsidy withdrawal called for a new approach in-order to relieve the toiling masses of Nigeria of the serious burden.
In a Press Release issued today by the Group, it commended President Bola Ahmed Tinubu for his resilience and commitment to the welfare of the people and economic prosperity for Nigeria.
The Release signed by its National Coordinator Alhaji Abdullahi Ibrahim however called for better approach to relieve the masses of their hardship.
The approach suggested by the Gtoup include provision of job opportunities for at least 5000 youths in each State of the Federation stating that apart reducing the burden for the masses, it would also reduce the tension of insecurity.
The Group said the burden of salary payment of the newly employed should be shared by both Federal and State Governments; adding that those employed by Federal Governments should be engaged in massive food production; while the newly employed State Workers could be integrated into the State Public Services teaching and administrative jobs depending on their qualifications adding that for several years workers have been retiring both Federal and State Public Services without replacement due to embargo on employment.
The Nation needs better and sufficient and high increase of agricultural production to force down prices of food items, the Group advocated.
The Group said other areas to be fast-tracked to relieve the masses is the promised Mass Transit Buses meant to be distributed to States – calling for early take-off of the project in all the States of the Federation.
Still commenting on the issue, the Group appealed to Federal Government to work holistically on getting the Nation's refineries back on stream as high cost of petroleum products has been the basis of hardship people are facing right now.
On the employment earlier suggested, the Group said one of the best palliatives is helping some families with employment of their qualified children with jobs adding that such would be a big relief to them calling on President Tinubu to compel the State Governors to support him on provision of jobs for young job-seekers some of whom have graduated several years back.
Muslim Media Watch Group of Nigeria finally called on President Tinubu to all costs prevent any further strike actions in the Country stating that fresh threat of strike action NLC from next should be aborted at all costs.
On the new Minimum Wage, the Muslim Media Watch Group of Nigeria called the Federal Government to expedite action on evolving a new Minimum Wage and increase in pension for the senior citizens- stating that these are better approaches to cushion the effects of hardship facing Nigerians, the Group concluded.