By Kemi Kasumu
A former Nigerian Attorney-General of the Federation and Minister of Justice, Prince Bola Ajibola (SAN), though acknowledges that things are hard, has called on Nigerians to endure and give President Muhammadu Buhari time to fix the country. In this interview with The DEFENDER in his Hilltop GRA Abeokuta home, the former Nigerian High Commissioner to the United Kingdom urged Nigerians to desist from antagonising the government they not only elected by themselves but also they know quite well that has not derailed from the path they put it to toe. Bola Ajibola, who was pioneer President of the Nigerian Bar Association (NBA), trying to convince President Buhari why he should not be deterred by seeming unappreciative attitudes of some Nigerians, revealed how some Nigerians took the campaign against his election into the International Court of Justice to the international arena and brought the country to ridicule at that time. Excerpts:
His take on the anti-corruption campaign and whether corruption is fighting back as claimed by some observers?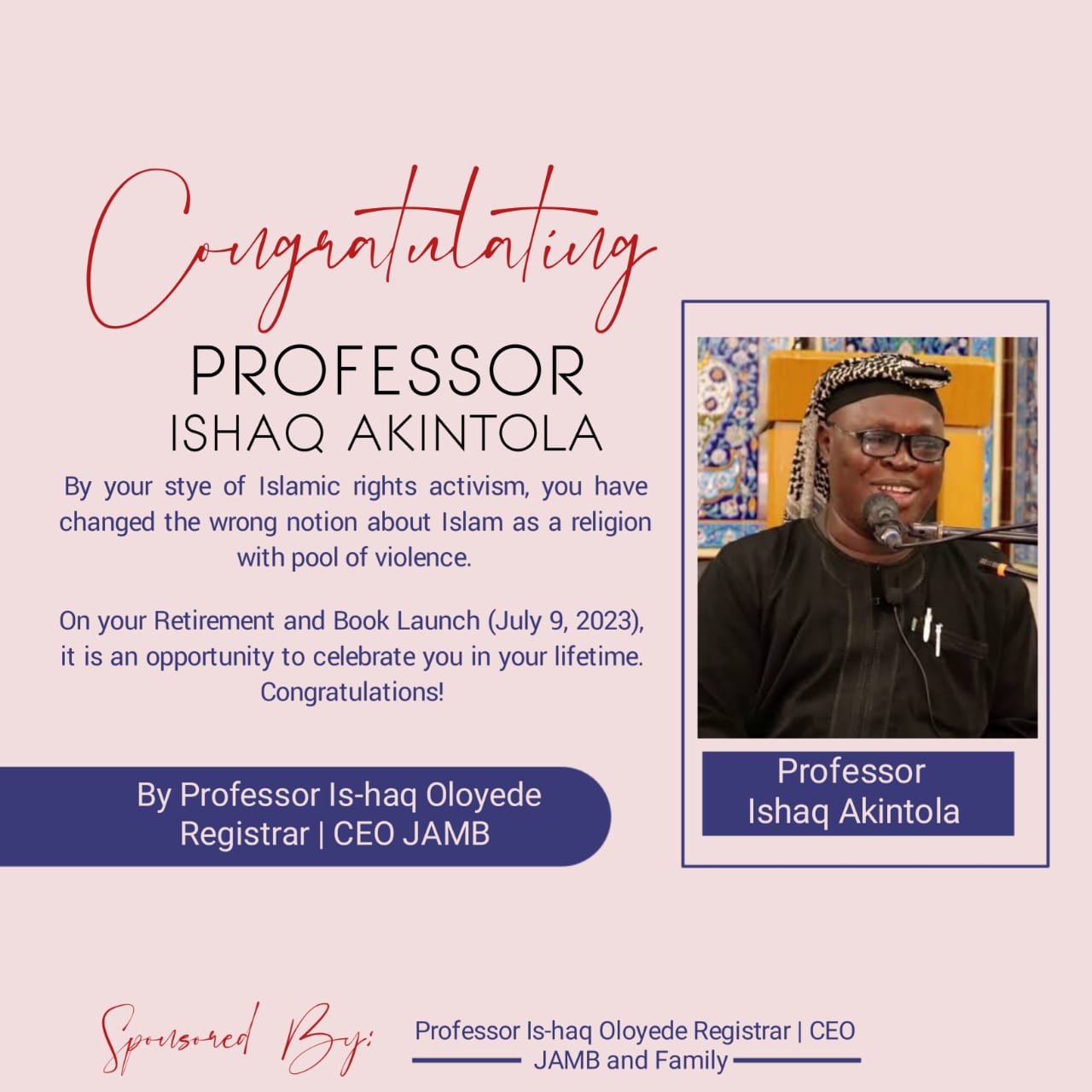 Yes, we are in it now and Buhari should not succumb. Nigerians got tired of corruption and voted Buhari to fight it. Now, the journey to fix the economy has started but the attitude of Nigerians towards him at this time is sad. But I will advise the President not to be tired. He should not succumb to the pressure against the anti-corruption war  because Nigerians' chances of getting out of the long and complex issues of corruption, insecurity and economy reside in his not succumbing to those pressures, forget about whether or not they are patient enough to bear the hardship.
To the Nigerians, I would say that the hardship the nation and the people currently experience are both the consequences of past wrong actions of corrupt people who would do anything to make sure that the President does not succeed in taking away their ill-gotten wealth. President Buhari's anti-corruption crusade is getting so hard on corrupt people so much that it has gone after their bad businesses at home and abroad. And the hardship thrown upon Nigerians because of their control of some level of the economy is to prove to the world that taming the corruption in which they have thrived in is not an easy job.
So, the administration of President Buhari has done well in the fight against corruption and insurgency. All that he should do now is to also jack up performance on the construction of roads and other infrastructure and tackle the causes of current food price hike in the country. I am enthused by his resilience and hope that he does not succumb to the pressures. I have confidence in his ability to face the challenges but my only worry is that Nigerians are too impatient. They want him to fix everything within a short time. I hope they give him the chance to fix the country for their sake.
How do you mean?
When oil is in trouble internationally, automatically our economy would be in trouble in Nigeria. And on the other side, you have some people who call themselves Niger Delta Avengers, who are bombing oil installations knowing that it is  the nation's  only means of economic development and sustenance. They are bombing the gas pipelines, which enabled the President, a few months into his administration, to  generate 5,070 megawatts of electricity. How do you want the economy to be all right when all these are going on and there is nobody among the leaders or the people who can say it is enough, stop the bombings? How do we move forward this way? The best way to go is diversification which the government is doing. But will Nigerians give him the chance to do these things successfully? Will the media cooperate with him to succeed? Will the stakeholders in the economy cooperate with him? These are questions that we must all answer, if truly we realise that we have a problem and that we must get out of it.
Everybody is just criticizing. Because you want to be known, you want to be heard, what you think that you need to do is to just wake up everyday and begin to criticize in an attempt to pull down the government. Why don't you get positive for once about your government and see whether things will not get better for all? It is sad!
All stakeholders must come together, the business class, members of the bar, the media, the civil servants, all the security agencies, the elders and leaders of different regions of this country, let us make up our minds and say, yes, we have a problem, we have put a government that we trust there, what is our own contribution to making this government work? That is the better way to go. It is sad and it has got to stop.
Many are linking the impatience to the hardship in the country. What do you make of that?
Yes, things are hard. Even a prominent Nigerian was here yesterday (August 9, 2016) and he told me that things are very hard and I know too that things are very hard. But these are expected, if we must put things in proper perspective. However, it shouldn't be this so hard but the corrupt people being dealt with by President Muhammadu  are blackmailing him. I hope he doesn't succumb to pressures.
Sometimes you begin to wonder what manner of people Nigerians are if the same people that voted for Buhari to solve the problems of corruption, economy, insecurity, power, and national degradation have become tired of him this early. See what is going on at the National Assembly. People are padding budget and glorifying themselves over issues bothering on corruption and crimes. Buhari must not be deterred. We were in government and  fought corruption and it worked.
If you were in his shoes, how would you have felt in the face of accusation that he is responsible for the current hardship?
Fighting corruption is vital and it is going to come with many provocations and open show of ungratefulness by the same Nigerians you are working hard to save. But he should stand firm and not be deterred. What makes you a hero is your ability to stand face-to-face to those provocations and shows of ungratefulness because the same people that vilify you today will call you bravo tomorrow if you eventually succeed. That is the way to go.
When I served as Attorney-General of the Federation for over six years, I did not take salaries; I  asked them to use my salaries as part of the fund to run the nation's affairs. Despite all that, when I was nominated for election into the International Court of Justice (ICJ), eminent Nigerians, lawyers of note (names withheld) were alive then, they travelled all the way from Nigeria to campaign against me that I should not be voted into the ICJ.
It took one country member of the UN Security Council that I had once stood my ground in ensuring that it faced charges for flying forbidden drugs into our country, and from whom I refused to take bribe, to say,  'no, this man is a man that can be trusted with justice, he did so, so and so to our country and we saw his honesty, loyalty, patriotism and he is a man of integrity.' The campaign on the floor of the UN, by my own Nigerian people, against me worked as other nations present began to change their minds against me and campaigned for my main opposition who came from Ghana. It took that single country, which I had ensured it faced the punishment for its crime against our country, Nigeria, appreciating my past work as Attorney-General to now do a favourable campaign on my behalf and in the end, when the votes were cast, my main opponent had seven and I had eight votes.
That was an escape by the whiskers?
That was it. But for that country that appreciated my past work even against its interest, Nigeria would have lost that seat in the World Court to Ghana to show you how ungrateful Nigerians can be towards themselves and their government. A foreign country carried drug into our country. As the Attorney-General, I was offered bribe by that country and I strongly rejected the bribe and insisted  that the foreign country was punished for that crime against our nation. How do you place the scenario that the country I punished was the only country I saw campaigning for me on behalf of Nigeria while eminent lawyers from Nigeria were fully on ground campaigning that Nigeria (Bola Ajibola) did not emerge successful from the election into the International Court of Justice (ICJ)? How do you explain that? It shows that some Nigerians could be up to against the success of Nigeria.
It therefore takes a very resilient leader to help Nigeria to succeed in that kind of situation. It was said in the UN then that it was the first time ever that they would be seeing people from a country campaigning against their country's candidate.
Such attitude can discourage people from serving their fatherland… or what do you think?
Many of those that travelled from Nigeria to campaign against my election into the ICJ are no longer alive today but up till today, I refused to change from good to bad because of that.
What gave you that strong heart?
I know that they are just one or two among millions of Nigerians. Today we are talking of over 170 million Nigerians. I cannot say because one or two people are ungrateful to me even though what they did was grievous and turn against the nation whereas there are 170 million others who are probably not as wicked as they.
That is why I would like to advise President Buhari not to be deterred by seeming lack of appreciation of the good work that he is doing and he should not because of that succumb to sabotage and pressures of the corrupt people that are contributory to the hardship of Nigerians currently.
The success of the whole struggle is in his not succumbing and in his firmness.
The people that are doing these to the government, who will always come out to criticise as if there is nothing good that the government has done or is doing should not be the reason to allow the other 170 million helpless Nigerians to suffer. He is capable and I pray that Almighty Allah will continue to strengthen him to succeed.