*Ex-President commits total sacrilege – Yoruba Council Worldwide
*Asks Tinubu to call Obasanjo to order
…establish National Council of Chieftaincy and Traditional Affairs
By KEMI KASUMU
"We therefore call on President Bola Ahmed Tinubu to call Obasanjo to order, and as part of way forward towards preserving and protecting the Royal Institutions is to establish the National Council of Chieftaincy and Traditional Affairs wherein other duties of grassroots security and community policing, national economic planning and strategic growth, granting of 10% special allocation funds from the Federation Account and other roles as expected of Traditional leaders will be guaranteed by the Federal Government accordingly."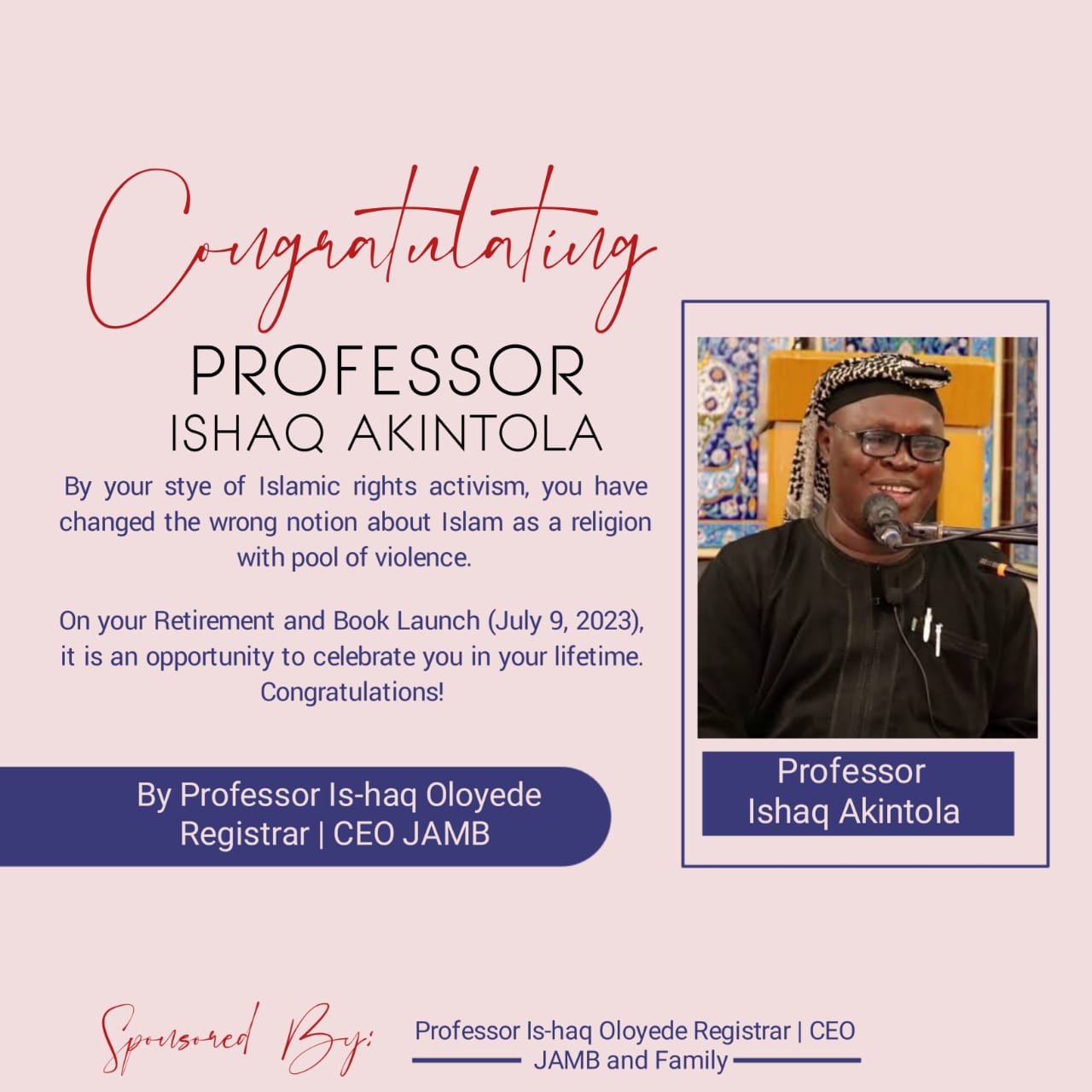 Questions of whether Northern Nigeria, where the governments and political class raise their traditional rulers high up with respect, and Southern Nigeria where the same monarchy is debased to disrespect, are under the same Federal Constition finally settled in latest attitude of former President Olusegun Obasanjo towards some Oyo State Obas, showing it is not constitution but self-inflicted problem in Yoruba Land.
Obasanjo created a scene, on Friday as captured in a viral video watched by The DEFENDER, when he ordered the Obas to stand up to greet him and then, after the kings had complied, he ordered them to sit down and again, in that order, they went on their seats.
It was a dramatic development that many of our respondents, who are Yoruba blue blood, said was shameful. An Ibadan based respondent, while confirming the event in the video, said: "It truly happened and it is very unfortunate."
It was learnt that Obasanjo, who was in Oyo State on the invitation of Governor Seyi Makinde, made the "saddening" remarks during the commissioning of a 34.85 km Oyo-Iseyin Road and the completed Ladoke Akintola University of Technology (LAUTECH) Iseyin Campus, which houses the College of Agricultural Sciences and Renewable Natural Resources.
He later said in Yoruba, "I greet the kings and chiefs here sitting; I am grateful that you are here. Let me say this: wherever the president or governor is, the kings present must stand up to honour him.
"In Yoruba land, there are two things that are most respected among others: age and position. When a governor is still in power, he's more powerful than any king.
"Even when I was president, I prostrated for kings outside, and when we went inside, the kings would prostrate for me. So, let's always celebrate our culture."
No matter what, Obasanjo who is a former President was not supposed to publicly disgrace Yoruba Obas line he did, said the source.
"Despite that political class are the ruling class in the North, once a person has been installed as Emir, all including government heads respect him like he is head of state. It is the reason in evert office, three official portraits hung are those of president, governor and the Emir of the given Emirate.
"They do this along with the attachment they have to their religion and it really works well for them. The Emirs take charge of their people. They are truly the eyes and connection the people have with their governments.
"But here in the South, our politicians don't respect our kings yet our kings don't respect themselves. Nothing stopped those Oyo State Obas from calling the bluffs of Obasanjo by refusing to let him treat them like pupils in classroom where teach enters and ordered 'All stand, greet'."
However, he expressed pity for Yoruba Obas because, he said, "They cannot also be so blamed as they know that the politicians who pay their salary, peanut as it is, can decide to sto the pay or threaten them with deposition."
Another respondent described the matter as two sides of a coin as he said both Obasanjo and kings because what happened bothers on protocol.
"That's what the protocol demands, but public scolding is out of it. Both parties are wrong and inappropriate public action whether the action happens today or in the past," he said.
A total sacrilege – Yoruba Council
In a statement by Yoruba Council Worldwide, Obasanjo's action in Iseyin on Friday was described as "brazen abuse" of traditional institution thus committing a total sacrilege.
The statement was jointly signed by Aare Oba Oladotun Hassan Esq, President, Yoruba Council Worldwide/Oba Aala Aje Obatala Agbaye Ile-ife and Akowe Oodua Siyanbade Adekanmbi, Secretary General, Yoruba Council Worldwide.
It said, "The recent weeks have witnessed a barrage of monumental embarrassments, ridicules and brazen abuse of traditional Royal Obas and most shocking to grasping with this well intended orchestrated embarrassments by Chief Olusegun Obasanjo who dropped the biggest bombshell taboo in the history of Yoruba Land, perhaps most disturbing sacrilege in Iseyin, Oyo State when he addressed arrays of first class Royal Fathers and other leading Obas like toddlers or a village headmaster or Army General talking profusely at his foot soldiers in a most depressing, disparaging and disrespectful manner.
"Chief Olusegun Obasanjo has since left the corridors of honour, while we reiterate as the leading vanguard voice for all Yoruba indigenous people globally, we have eternal duty to preserve the aesthetic distinct Omoluabi ethos, Royal stools and ancestral customs and traditions of the Yoruba Obaship, precipitating our demand for immediate apologies by Chief Olusegun Obasanjo within the next three days or face untold traditional and legal reprisal consequences, not limited to filing action at a court of competent jurisdiction for defamation and scandalous libel, while we shall call for stripping him off of all chieftaincy titles conffered on him by any Yoruba monarchs.
"Furthermore, we shall mobilize all market women, youths and leaders of thoughts against the Baba Obasanjo for desecrating the Yoruba ancestral cultural heritage, norms, tradition and values.
"On this note we wish to set the records straight that Chief Olusegun Obasanjo is NO longer the President of Nigeria, and he should stop parading himself deceitfully and impersonating or creating a scenario to command such ill motivated authority.
"We have seen Omoluabi President Bola Ahmed Tinubu accord high level respect during his recent visits to the Awujale of Ijebu Land Oba Sikiru Adetona and Alake's Palace, as well as Governors like Hon. Abiodun Abayomi Oyebanji of Ekiti State prostrate before Kings and Elders, wherein at all times this standard practice should be emulated and not the disrespectful manner done by Chief Olusegun Obasanjo, the Former President of Nigeria.
"We therefore call on President Bola Ahmed Tinubu to call Obasanjo to order, and as part of way forward towards preserving and protecting the Royal Institutions is to establish the National Council of Chieftaincy and Traditional Affairs wherein other duties of grassroots security and community policing, national economic planning and strategic growth, granting of 10% special allocation funds from the Federation Account and other roles as expected of Traditional leaders will be guaranteed by the Federal Government accordingly."