Years after leaving office as the pioneer chairman of the Economic and Financial Crimes Commission, EFCC, Nuhu Ribadu has named some Nigerians he said tried their best to frustrate the nation's fight against corruption.
Mr. Ribadu spoke on Thursday when he presented the lead paper at the 2016 Annual Lecture organised by the Law Chambers of Joe Kyari Gadzama in Abuja.
Speaking under the theme "Corruption and the Nigerian Economy: Lawyers as Change Agents", Mr. Ribadu named foremost lawyer, Ben Nwabueze, former Attorney General and Minister of Justice, Michael Aondoakaa, and his successor at the EFCC, Farida Waziri, as people who undermined the country's efforts to fight against the cancer of corruption.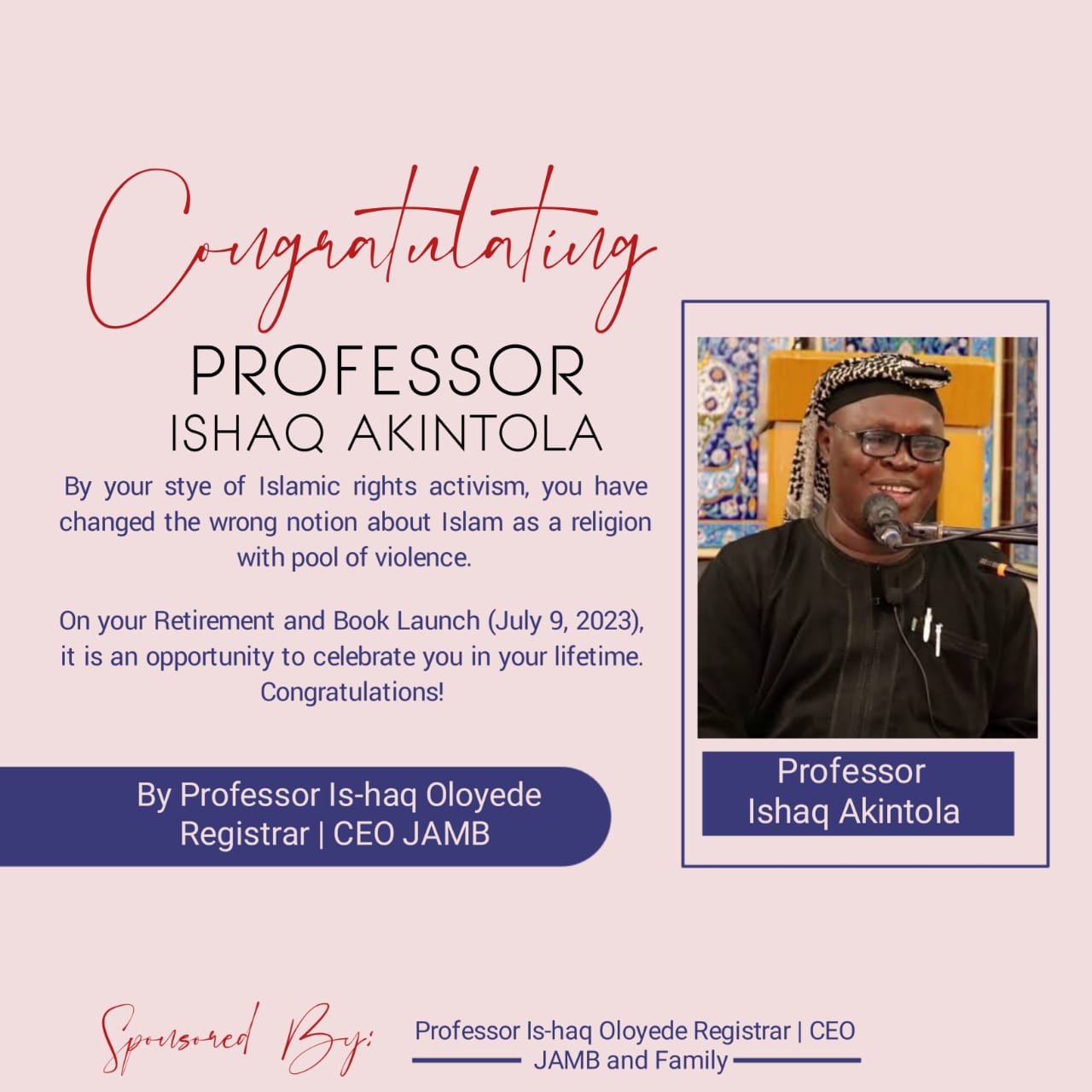 "I still recall with amazement and shock how some very senior lawyers made it a duty upon themselves to bring down the EFCC and stop the work we were doing. Many of them, like Prof. Ben Nwabueze, SAN, teamed up with politicians to wage a very serious propaganda to discredit the work we were doing," he said.
He also said Mr. Nwabueze personally went to court on many occasions to challenge the powers of the EFCC to fight corruption.
"One thing that also did a serious damage to the war against corruption was the active connivance of some senior lawyers who represented the governors we charged to courts after the 2007 election," he said.
"It is on record that we charged the former governors of Jigawa, Taraba, Adamawa, Plateau, Enugu, Ekiti, Delta, Abia and Edo states as the first set of ex-governors to face prosecution. However, almost 10 years after most of the cases have not gone anywhere because of deliberate action by lawyers to frustrate the trials," he said.
Mr. Ribadu, a lawyer and former police officer, also said he was shocked that some lawyers who found themselves in government also worked against the fight against corruption.
"Take the case of Mr. Michael Aondoakaa, whose most cardinal agenda as the AGF seemed to be destroying EFCC by every means possible and frustrating all the cases.
"In that regard he attempted to take over the prosecutorial powers of the commission, which would have rendered the EFCC into a toothless bulldog. But of course we resisted," he said.
He also said that Mr. Aondoakaa later found a partner in Farida Waziri when she was appointed as the chairman of the EFCC to replace Mr. Ribadu.
Mr. Ribadu said Mrs Waziri "inflicted serious damages on the EFCC from which the commission is still struggling to recover".
He said corrupt practices that were unheard of became widespread in the Commission and outside lawyers were brought in to handle very important cases that sometimes were turned into avenues of making money.
One of such cases, he said, was the Halliburton scandal.
"We did all the work and took the investigation to a very advanced stage, but the case was handed over to private lawyers who connived with some officials to feather their nests from it.
"The lawyers ended up earning more than even the government, to the anguish of those diligent workers who built the case. That was a very unprofessional practice and against global best practice," he said.
He also said that the United States and the UK who had similar cases did not involve any private lawyer to handle it for them.
"All these are today pieces of history but as the saying goes; truth is constant while lies fizzle out," he said.
Supporters of anti-corruption
Mr. Ribadu also listed some Nigerian lawyers that he said contributed immensely to the fight against corruption in the country.
He said when they started the EFCC, they received support from some lawyers "many of whom offered to take on our cases for free".
He said that "In this, Gani(Fawehinmi) has an enviable place. He gave the EFCC his all. He went up to the Supreme Court twice in defence of our work and offered all services of his chambers, including the Law Reports, free for the commission".
Mr. Ribadu said another strong pillar of support was Femi Falana, "who supported us in nurturing the EFCC to what it is today".
He said those doing the work today were still feeling Mr. Falana's legal advocacy and support.
"We equally got incredible support from others like Prof. Yemi Osinbajo, SAN, the current Vice President of Nigeria; Mr. Tayo Oyetibo, SAN; Mr. Rotimi Jacobs, SAN and Chief Kanu Agabi, SAN," he said.
Mr. Ribadu said some of those who opposed the EFCC considered the commission a threat to their "personal pecuniary interests".
"Some lawyers even went to the extent of attempting to compromise us to reach their target," the retired AIG said. "Of course, we prosecuted those involved in such brazen irresponsibility.
"And because of their centrality in many financial transactions, many lawyers were directly indicted in some scandals. Such action often pitched the law enforcement, which we were, against some lawyers who felt their colleagues should be above the law."
(This story first appeared on Premium Times on December 1, 2016).