"Knowledge comes, but wisdom lingers." Alfred Tennyson, 1809-1892. (VANGUARD BOOK OF QUOTATIONS, VBQ, P 275).
And to this Norman Cousins, one of America's best known editors, had added that: "Wisdom in people consists of the anticipation of consequences." They both wrote long before Reuben Abati was born, but they might as well be writing for him. Reading the article he wrote talking about demons in Aso Rock, one cannot help feeling sorry for him. By global, not just Nigerian standards, he is intelligent and can be persuasive with his erudition.
But, he now reminds me of those bright young men from Harvard University, advisers to Presidents Kennedy and Johnson who got American entangled in the Viet Nam War which the world's mightiest power lost. One of the chroniclers of that debacle David Halberstam, writing in his epic, THE BRIGHTEST AND THE BEST, summarized the problem of those young men advising presidents this way. "They were intelligent, but not wise". Seventeen months out of Aso Rock, Abati appears to be asking for help. He will get some ; but not before he faces some hard truths which he is still trying to evade.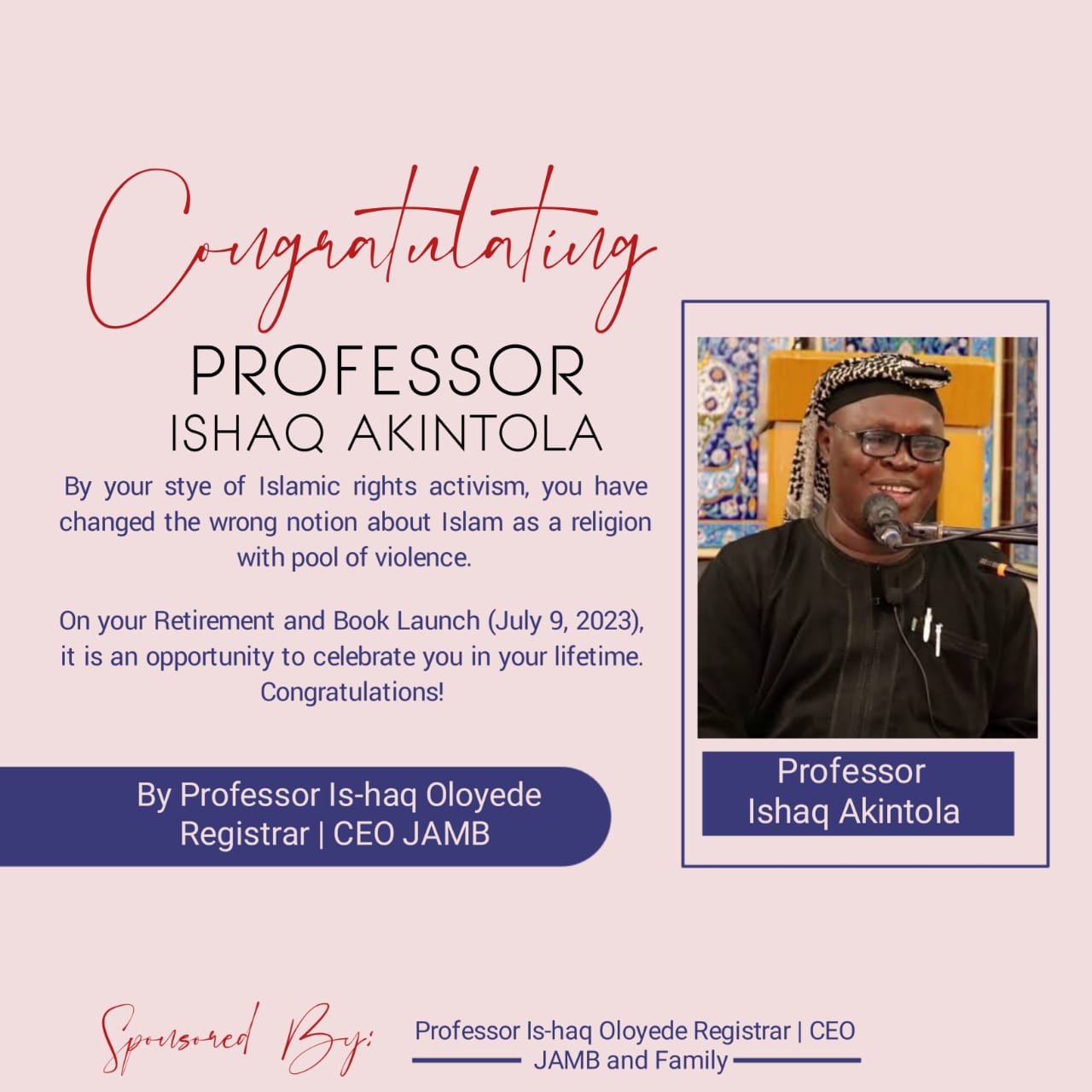 Let me start by agreeing that there are indeed demons in Aso Rock; just as there are in the White House, 10 Downing Street and in the Kremlin. But, there are only four of them in different guises and in different places and at different times. They are power, money, the rivals for both and ambition. All the other ghosts – gossips, back-biting, conspiracies, lies, intrigues, poison pen letters, plots etc – only serve the big four. It is surprising to discover that Abati went into Aso Rock, literally with his eyes closed. It is amazing that he went in with a great reputation built over several years, branding himself and he expected to return with his prestige intact while serving a government he had criticized harshly until he was invited "to come and eat". Now, that does not even suggest great intelligence. It was certainly foolish.
Perhaps the best place to start getting Reuben to come to terms with what he had done to himself is to briefly summarise his rise in public consciousness.
As a columnist myself, his columns were among the "Must read" for me. Incidentally, three such giants have fallen by the wayside after serving governments. I no longer believe they mean what they write and would quickly change the tune if the price is right. He featured regularly on Pat Utomi's PATITOS GANG along with other "fallen angels" and they were so erudite, so full of patriotic ideals that one came away with the feeling that these guys will shake government to its foundations – if the get in. Between 1999 and 2003, they formed a group demanding that the old politicians should give way for those under 50 years.
They were all under fifty then; and it never occurred to them that if they didn't die they would clock 50. They did not wait to reach 50 before some of them started to betray their own cause. In 2003, one of their most ardent members was appointed the Media and Publicity Director for the Obasanjo/Atiku re-election campaign. He invited several of then to join him and thereafter all harsh criticism of Obasanjo stopped. "To a shower of gold [and naira] most things are penetrable." (Thomas Carlyle, 1795-1881, VBQ, p 77).
Let's move fast forward and skip Yar'Adua's brief rule. Then came  Goodluck Jonathan as President from 2010 to 2015. From the beginning of his tenure until Abati was invited "to come and eat", anybody reading Abati's columns each time the subject was Jonathan must be forgiven for thinking there was personal animosity between them. Whether Jonathan thought of it himself or was advised by a cynical adviser who knew that "Everybody has his price", is unclear. But, the appointment was a master stroke. Abati, who had spent most of his media life denouncing advisers who fail to tell their bosses the truth, suddenly had a chance to redeem or betray himself. Reuben soon discovered that "talk is cheap". One episode nailed the man for ever.
Dr Obi Ezekwesili, a former Federal Minister, had raised a query in 2013, together with Femi Fani-Kayode, before he was also invited to "come and eat" at Aso Rock. The two had asked the Jonathan administration to explain why the $45bn left in External Reserves and $35bn in Excess Crude account had dwindled significantly at the time when the price of crude oil was $20-30 per barrel above the benchmark figure used in the 2013 and 2014 budgets. It was the sort of query Abati of GUARDIAN would have taken up vigorously in his columns.
As Special Adviser, Reuben wrote a rejoinder sent to all media houses dismissing with contempt the questions while calling the two "Yesterday's men". Nobody reading that article could help feeling sorry for Abati. In one article he had murdered his reputation for good. He probably never came across that admonition by Henry Fielding, 1707-1754, author of immortal TOM JONES, "To murder one's reputation is a kind of suicide, a detestable and odious vice." (VBQ p 213). But, it was probably the acid test of Abati's loyalty to GEJ. He was taking on his comrades at arms during the days of PATITO's Gang. It probably never occurred to him that the President he served would be defeated and he would step back into the real world again.
Enveloped in the security of Aso Rock, he had severed relationships with his colleagues of twenty or more years. He answered no calls. From what those who sought his attention told me, his policy must have been "A friend in need is no friend of mine".  Back on the street, with his Aso Rock associates running for cover, he has discovered that his old friends are no longer eager to see him. He is tainted with the odor of pervasive corruption which characterized the government he served. He could either claim not to be aware of all the grand larceny taking place around him; or he could confess to have been a participant. Either a dupe or a rogue; he has to choose.
Yes, there are demons in Aso Rock. But, no honest man had ever been tainted by being in the corridors of power. Examples: President Shehu Shagari, Dr Alex Ekwueme, Vice President, 1979-1983, Alhaji Lateef Jakande, Governor, 1979-1983, my brother Chief Sanu Sobowale, Attorney General, Lagos State, 1979-1983, and Professors Olikoye Ransome-Kuti and Bolaji Akinyemi.
P.S. This article was written but had not been sent to the Editor before Abati was arrested by the EFCC. Demons indeed.
SO YOU STILL WANT AN APPOINTMENT WITH FG.
"The only free food is found in mouse traps." With only one year in office, many reputations, built up over years are going down the drain with Buhari's cabinet. There must be at least four or five people in that cabinet who now wish they were never considered or have declined "for health reasons" – of course. Today, I am almost certain that many who went in healthy now have real health reasons for wanting to be replaced. But, they can't say it. They are trapped.
So, just in case there is cabinet shake-up and you are "invited to come and eat", just remember the food this time is not coming from GEJ's kitchen. Furthermore, the EFCC is watching every spoonful you swallow; even as there is no money to spend anymore. So, if you are well-employed and no risk of losing your job, then stay out.
At least two people had declined their nominations as ambassadors. Clever people. They can spot a hidden trap miles away.
It will be tough to go begging on the streets of Afghanistan, Burundi or Haiti because subventions have not been released.
*This piece was written by Dr. Dele Sobowale for Sunday Vanguard, November 6, 2016.