*As Council Chairman was accused of vote-buying, moving around with cash at polls
*Candidate calls for government, police attention on March 9 polls
By KEMI KASUMU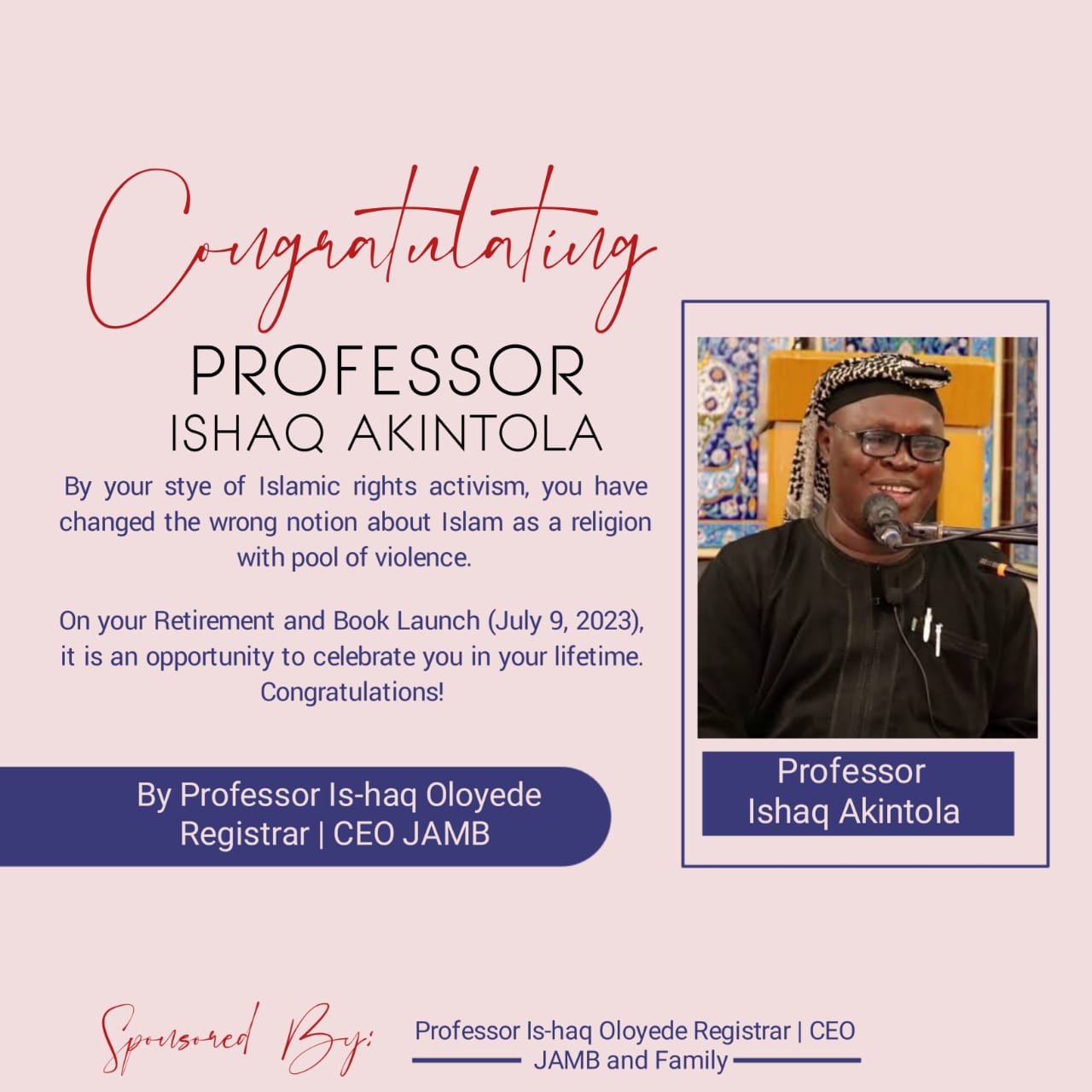 "I tell you, 90 percent of the polling units had no law enforcement agents.  And I take it as a collaboration between the INEC and the government in power.  That is the way I see it because, everybody was just allowed the freedom to perpetrate a lot of atrocities; multiple voting, vote-buying, intimidating the voters in Agege during the last elections."
The Accord Party (AP), Agege Local Government Area of Lagos State, is again in the news as it laments its pains due to malpractices perpetrated during the last National Assembly elections in the area.
It said there was virtually no presence of police officers and men in the entire Agege during the elections, a development it suspected was the handiwork of some lawmakers seeking re-election in the area particularly.
This was as sitting Chairman of Agege Local Government, Hon. Ganiyu Kolawole Egunjobi, was accused of moving cash around doing vote-buying while election was ongoing.
Monsur Taiwo, a member of the Accord Party, who disclosed this to us, on Sunday, said: "I was the one that held Egunjobi in the waste while he was sharing money and moving around with cash during the election.  He was able to do this freely because in most of our area there were no security people.  Please help us tell government and police that we need security to do this coming election", he said.
According to the party, voters were subjected to risk of "vote and die" as thugs armed with various types of dangerous items including guns, cutlasses and knives were on guard around the voting units wanting to see who every voter would thumbprint for.
Hon. Jubreel Abdulkareem, Candidate of the Accord Party in the March 9 House of Assembly election in Lagos State, confirmed this development to The DEFENDER interview during an interview.
Commenting, Jubreel, who isa  former Chairman Agege Local Government and currently Accord Party candidate for the coming March 9, 2019 House of Assembly election in Lagos State, said a lot of malpractices were perpetrated in Agege particularly in his Agege Constituency 01 where the Speaker of Lagos State, Mr. Mudashir Obasa, is seeking re-election as candidate of the All Progressives Congress (APC).
He said: "We realized a lot of irregularities during the last National Assembly elections in our area.  Therefore I want to appeal to INEC and the law enforcement agencies to please come to the rescue of the opposition in this area".
We were unable to get the police to speak on this as Lagos State Police Public Relations Officer (PPRO) CSP Chike Oti did not pick his calls Sunday morning. Oti was also yet to reply to the text we sent to him on the issue as at time of filing this report.
Read details of the interview:
Hon. Jubreel: I want to appeal to INEC and the law enforcement agencies to please come to the rescue of the opposition in this area.
The DEFENDER: …rescue of opposition in your area? In what sense?
Hon. Jubreel: In the sense that, during the National Assembly elections, of course, our candidate at the elections was President Muhammadu Buhari, but during the National Assembly elections, we realized a lot of irregularities and we pray that they do not re-occur.  First of all, in some areas in Agege, people didn't get election materials until 1.00pm.  How did they expect people to vote?  And at the end of the day, 2pmm 3pm, the election officials say 'we have closed' whereas, the law allows them to vote up to even 7 o'clock in the evening.  But the personnel there said no.
The worst part of it is that, 90 percent of the polling units in Agege did not have law enforcement agents.
The DEFENDER: Meaning the people just did what they like on election day in your area?  Why did you not raise the alarm?
Hon. Jubreel: I tell you, 90 percent of the polling units had no law enforcement agents.  And I take it as a collaboration between the INEC and the government in power.  That is the way I see it because, everybody was just allowed the freedom to perpetrate a lot of atrocities; multiple voting, vote-buying, intimidating the voters in Agege during the last elections.
The DEFENDER: You mean voters were physically intimidated?
Hon. Jubreel: This was how it happened, thugs, standing at the point where ballot papers are supposed to be thumbprinted, brandished weapons giving signs to voters that 'if you don't vote for APC, we will kill you after the election'.  And they were doing this, if you were not close you will hardly know it was what was going on.
The DEFENDER: But the thumbprinting is supposed to be secret?
Hon. Jubreel: There was a place in our area that they placed a table in the open and made people to be voting on that table while thugs brandishing weapons watch who was voting and also doing their threatening that if he did not vote APC they will kill him after the election.  And all that happened because there was no law enforcement agent around!
So, because of fear of their lives, most of our voters did not vote for our National Assembly candidates.  They were forced to vote for APC.  Some of them could not even come out because hearing from those that had gone that there were no security agents at the polling units, they stayed back.
I am appealing to them to ensure that this coming election is restrategised. Adequate security arrangement must be provided so that people who want to vote can come out and vote.
The law says INEC must use card readers but on that election day, because they wanted the government in power to win, there were a lot of multiple voting as card readers were not used in most cases.  You see one person in other cases gives one PVC and made to take many ballot papers which he thumbprinted.  INEC officials were just ticking the manual accreditation sheets.  Those were things that happened that day.  I challenge them to go to INEC and see the number of people who voted without using the card readers.
If I must be going into election, I must be convinced that the election will be free and fair.
The DEFENDER: Who do you suspect is doing all of these things? Still the same you keep mentioning before now?
Hon. Jubreel: It is those in power and who are contesting that are collaborating with the INEC to carry out election malpractices in Agege.  If not so, why should there be no any security man around?  If security people were around there, people could easily call their attention.  But when there is no such thing, people can't talk.  Nobody wants to be killed.
The DEFENDER: But how did all of these happen and nobody heard anything?
Hon: Jubreel: If you look at the process you will think there is no problem.  But because they have already intimidated the opposition, they cannot come out and the innocent voters who wanted to vote, they intimidated them to dare for us and get killed after the election.
I am telling you that was what happened.  And 90 percent of the ad hoc staff were provided for the INEC by the ruling class.  So they are just there working together as a team working for their own party.
And the worst thing is that they did not allow the agents access to the card readers as to whether they were in proper shape for the accreditation or whether the person said to have been accredited was actually the right person on data base. But that is one of the jobs of the agents at polling units.  They are not supposed to be made to stay at distance and be watching the process from afar.
Agents were not given access to all the voting materials.  It was too bad and I appeal to INEC and the security agencies to ensure that that kind of ugly trend does not repeat itself during the coming election which will is expected to usher new lawmakers into the Lagos State House of Assembly.