*As Nigerians take to social media, condemn unpatriotic journalists
It has been said that the recent report by Punch Newspaper titled, "Katsina varsity bans christian groups, okays Muslim society," is nothing near the truth as authorities of the Umaru Musa Yar'Adua University Katsina denied discriminating against Christian students in the approval granted a students religious association to operate on its campus.
The Acting Dean of Student Affairs of the University, Sulaiman Kankara, had in January 17 memo informed students of a new guideline for the registration of clubs and associations in the institution.
In the circular, Dr. Kankara indicated that participation in clubs and associations, including departmental ones, were strictly optional and that no student should be compelled to pay dues.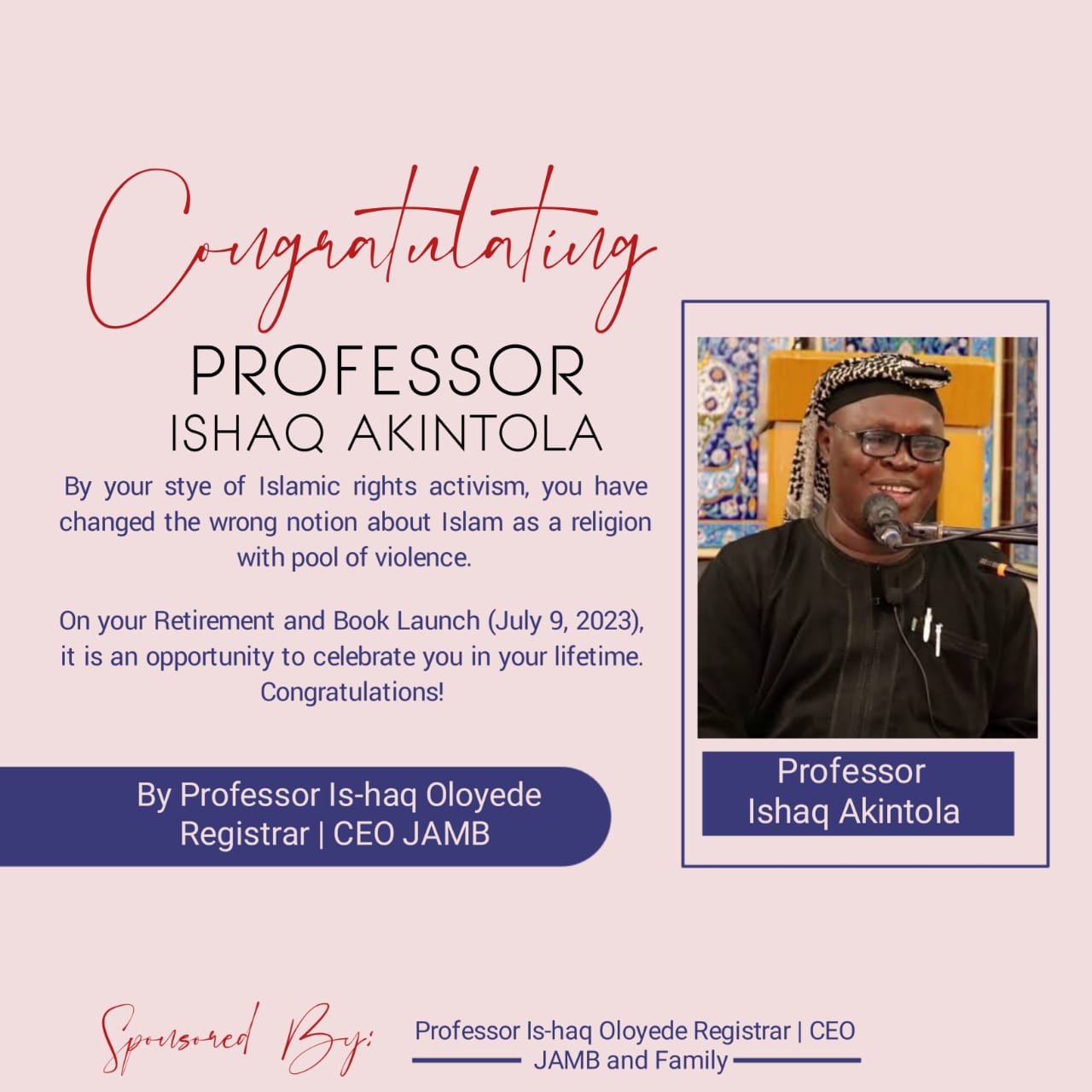 He also outlawed the formation of tribal and local government associations in the university.
But the controversial part of the memo which made the document to go viral was the dean's pronouncement that the "Muslim Students Society of Nigeria (MSSN) is the only religious association allowed to operate on campus."
After the memo was shared on social media, the university came under ferocious attacks from many Nigerians, with some commentators saying the guideline was part of government's plot to Islamise Nigeria.
An online media (not The DEFENDER) which contacted the school authorities on Sunday morning was told by Dr. Kankara that the aspect of the guideline was actually targeted at Islamic groups which were beginning to mushroom on campus, creating division among students of the same faith.
The dean said, "Actually there is one misconception in the memo. But the fact of the matter is that in Umaru Yar'Ádua University, there is no association known as Christian Students Association.
"There is one religious association and subsidiary Islamic students associations like the Tijjanniya Students Movement in Nigeria, Academic Forum of Islamic Movement in Nigeria and many associations like that.
"They are Islamic students association. So what we want is to have a single union which will be the mouthpiece of muslim students and that is the Muslim Students Society of Nigeria.
"It has nothing to do with any Christian group because up till now, I have not received any application requesting registration of Christian Students Society.
"And once they do that, we are ready to register them. Even as at last week, we said the two religious group to be recognised by the university will be the Muslim one and one from Christian side.
"Up till now we are to receive any application for the registration of any Christian association in the university from any group."
Meanwhile, journalists have been told to be more patriotic in their reporting as any attempt to compromise professionalism on their own part could lead to national disaster.
Considering the content of the memo, many senior journalists and other Nigerians, who took to the social media Tuesday night condemned the reporters of "such dubious, inciting story" for twisting the very unambiguous intention of the school authorities.
Commenting on a social media platform, Madam Oyetunji said, "The Nigerian media is the one causing disaffection among Nigerians.  Mostly, they don't fear God at all."
Shehu Gana Corroborating Oyetunji, Alhaji Shehu Gana said, "The worst enemies of Nigeria are the journalists together with publishers and people like Placid and something Bello on the social media. They don't weigh the consequences of their actions. They completely lack patriotism."
In his own submission, another social media commentator, who is a senior journalist, said, "It was a mischievous report."
Reacting to someone commenting from Akure, Ondo State capital, who said the fabricated ban report on Christian groups was President Buhari's way of leading Nigeria to religious war, the senior journalist (names withheld) said, "How does Buhari fit here? A school is putting measures in place to forestall breakdown of law and order, a media outfit misrepresents the issue and blows it out of proportion and you are making it seem a policy or directive from Abuja. Yet this is a state university which Federal ministry of education does not dabble into."
Another comment by Madam Fowowe T. said, "Still waiting for Christian association in that school to react to the fact that they do not exist.until then I see no reason why anyone should insinuate what is not. I am a practicing Christian and not an accidental one. I do not know where all these religious wars daily come from."
A woman Editor with a frontline newspaper in Lagos also propped in to give her own word.  She said, "I thought so.  There was nothing in the letter about Christian."
Where those Punch journalists got their inspiration to so twist the content of an internal memo of a Northern university that  never had record of discrimination against any Christian in the school remains a question that further development will reveal.