*Says A'Court judgment empty, hints INEC'll pay billions as damages if it removes his name
*Ibrahim vows to continue his campaign
Despite the pronouncement of the Court of Appeal, Wednesday, that Eyitayo Jegede was candidate of the People's Democratic Party (PDP) in Saturday election, business mogul, Mr. Jimoh Ibrahim, has reacted to the verdict, saying that he remains the candidate of the party as there is no consequential order for INEC to remove his name from its list of governorship candidates for the election.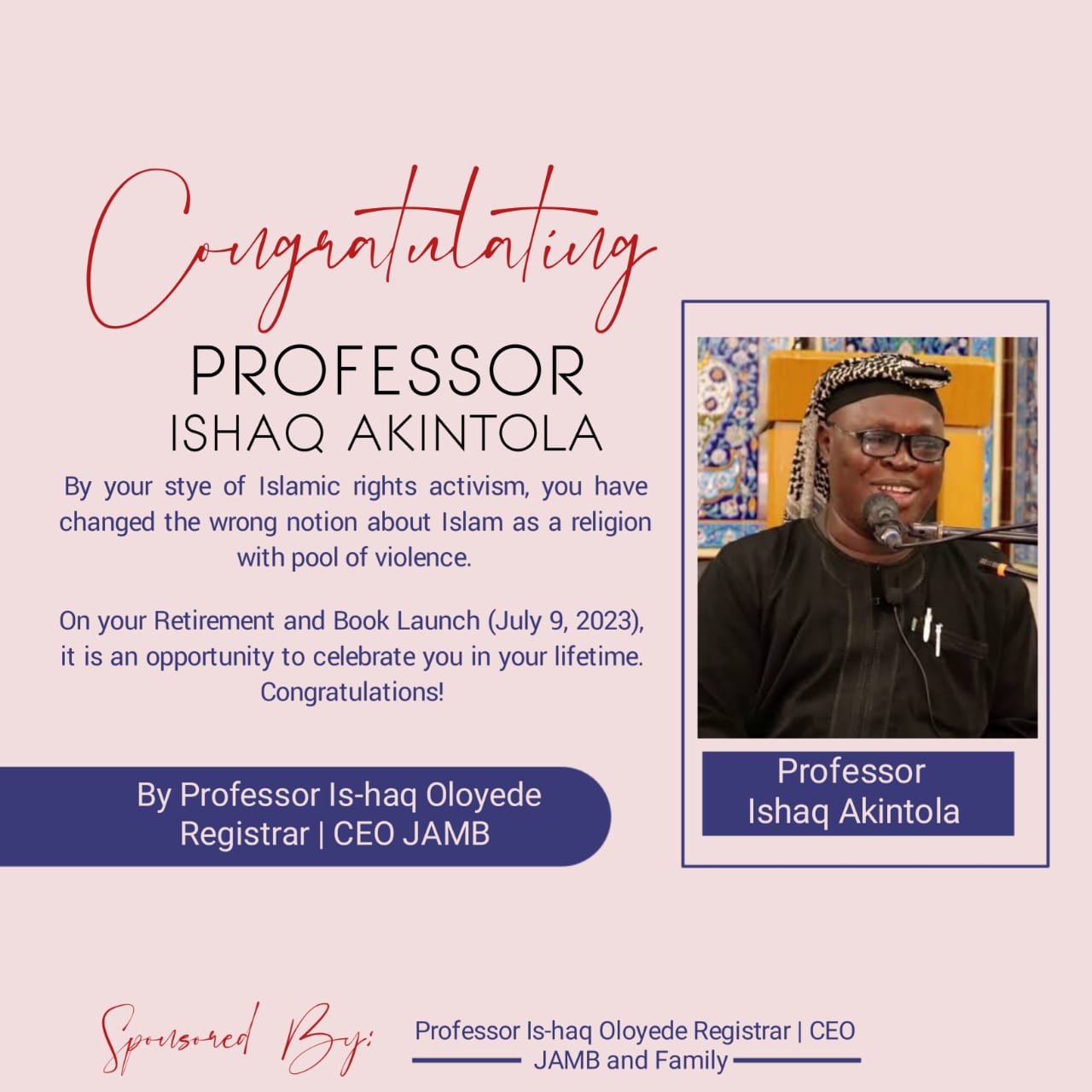 Justice Ibrahim Saulawa, leading a three-man panel on Wednesday sacked Ibrahim and named Eyitayo Jegede as the candidate of the party.
But Jimoh Ibrahim, a lawyer, reportedly vowed to continue his campaign on the premises that the court did not make a consequential order for removal of his name as candidate from the INEC list.
Ibrahim was quoted to have said, "The court did not make a consequential order asking INEC to remove my name; so nobody can remove my name from the ballot. The judgment is very vague; it is nebulous and ambiguous. INEC cannot dare to remove my name.
"INEC will pay billions of naira in damages if it dares to do that. What will it be acting on? There is no consequential order. The order is empty; it's an empty voyage of discovery!
"I'm continuing my campaign. Nobody can stop me."
In a separate report, Mr. Ibrahim who described the Wednesday ruling as "one day ruling" , insisted that he remained the PDP candidate until the Supreme Court, which will sit on Friday, rules otherwise.
"I have read the decision of the Court of Appeal delivered today but we have nothing to lose as the Supreme Court sits on same case Friday," an unruffled Ibrahim said.
"We shall get justice at the Supreme Court and if PDP wins Saturday's election, we shall have our four-year mandate to rule Ondo State.
"Let me advise the good people of Ondo State and my supporters nationwide not to abuse anyone or fight over this one day ruling which was paid for… Mimiko will not succeed himself with Jegede. This is too sure as we continue with our work and remain in our great part, PDP.  I love the great people of Ondo State and I thank you all for continuous support."
This latest development by Jimoh Ibrahim has been interpreted by some analysts as indicating the battle is not yet over for Eyitayo Jegede and the entire PDP family in Ondo State.