*'He's jealous of me, Obi's endorsement won't work'
*Says, 'Obasanjo doesn't know road, I will beat them all flat'
*How Obasanjo, Atiku laid foundation for today's challenges – Oshiomhole
*Says, Tinubu bringing back textile industry, Dunlop, Michellin, others
*…will do single Naira-to-Dollar exchange rate
*Vote for Tinubu, the way to go in next month election – Ganduje
By OUR REPORTER, Benin
Presidential Candidate of the All Progressives Congress (APC), Asiwaju Bola Ahmed Tinubu, has asked Nigerians to discountenance former President Olusegun Obasanjo, who ignored the reality on ground to endorse the Labour Party (LP) Presidential Candidate, Dr. Peter Obi, for president in this year's election.
He gave this call while speaking at APC presidential campaign rally, held at the University of Benin Sports Complex in Benin City, the Edo State capital, on Thursday January 5, 2023.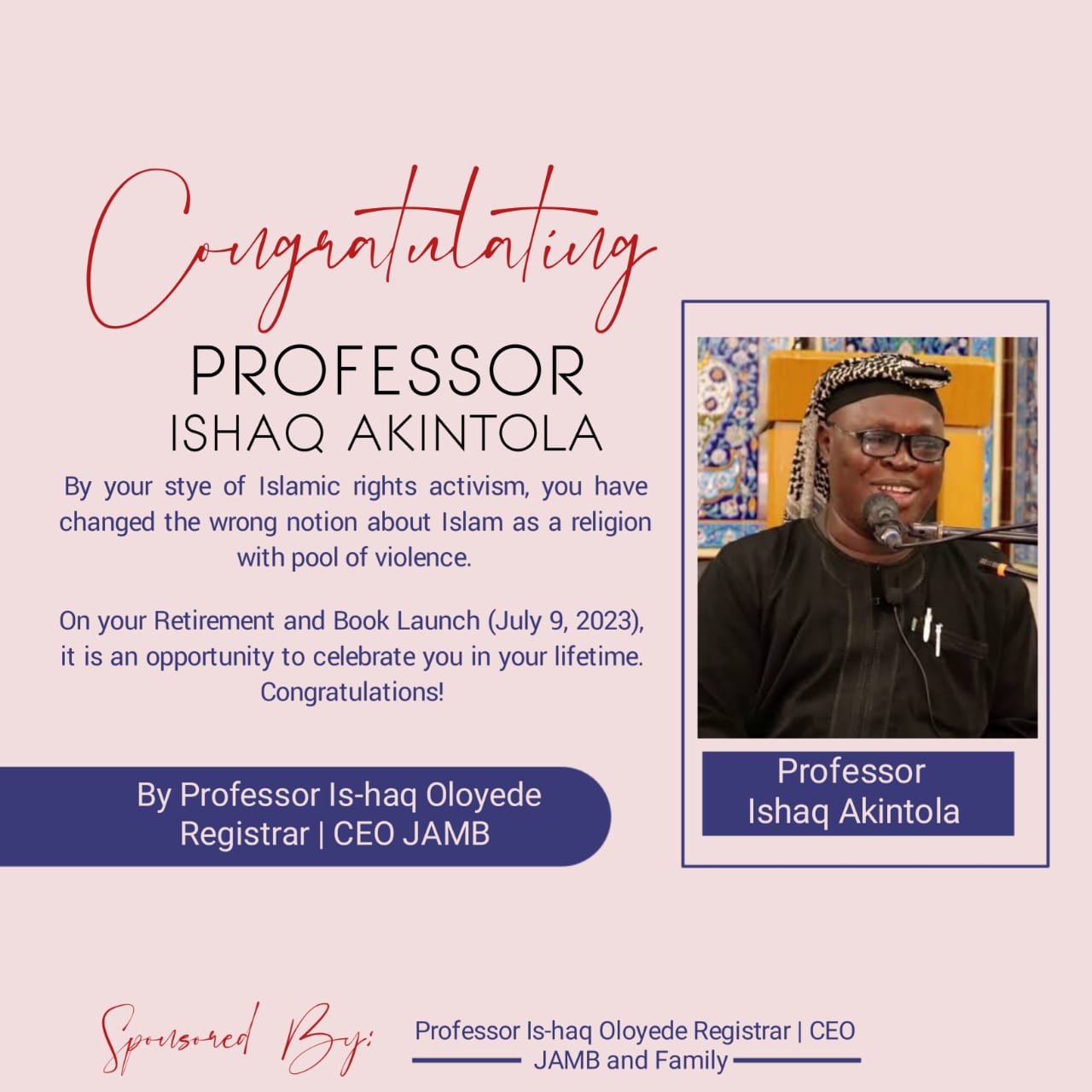 It was gathered that Obasanjo endorsed Obi while also failing to continue with his 48-party Coalition of Third Force idea that pushed his former Vice President Alhaji Atiku Abubakar as Peoples Democratic Party (PDP) presidential candidate forward, in what has now become futile effort to stop the re-election of President Muhammadu Buhari in the 2019 presidential election.
Asiwaju Tinubu, who was accompanied to the rally by Governor of Kano State, Dr. Abdullahi Umar Ganduje, former Governor of Edo State, Comrade Adams Oshiomhole, and several other party leaders, slammed Obasanjo for his endorsement of Peter Obi of the Labour Party in the February 25 presidential poll, saying Obasanjo is "jealous" of his achievements, adding that "the blind" cannot lead "the blind".
He also said the former President's endorsement of Obi will neither work nor make any difference in the outcome of the election in the next couple of weeks.
The former Lagos State Governor recalled that during his tenure from 1999 to 2007, while Obasanjo was President, he "punished" not only him but also the entire millions of residents of Lagos State by allegedly withholding Local Government funds that belonged to the nation's commercial nerve centre for no other reason but cheer autocratic characteristic by which he wanted to turned Nigeria to a one-part state but which he (Tinubu) refused.
APC presidential torchbearer, who said Obasanjo does not know road and as such he should not be followed, also accused the former President and his then Vice President, Atiku Abubakar, who is now the presidential candidate of the Peoples Democratic Party (PDP), of corruption.
Tinubu alleged that both Obasanjo and Atiku seized the Federal Government's allocation to Lagos and used "Nigeria's funds" to buy cars for their girlfriends through shady privatisation scheme.
"Can that man recommend a leader for you in Nigeria? Is that not sending an agent to pick your pocket?" Tinubu asked thousands of APC supporters at the rally.
Tinubu said, "A blind leading the blind. I am sorry I am not insulting visually impaired people. But it won't work, they will end up in the ditch. If I talk about Obasanjo and Obi…one who doesn't know the way cannot show the way."
Oshiomhole speaks
At the campaign rally on Thursday, Comrade Oshiomhole asked how former President Olusegun Obasanjo, who along with his vice president Atiku Abubakar spent $16 billion on electricity fully paying the contractors without any evident power supply to show for it, would tell Nigerians who their next President must be and he will be listened to.
"His Vice President, Alhaji Atiku Abubakar said it to us that they spent $16 billion on electricity and that the contractors were fully paid and yet there was no electricity," asking to know if that is the person that will tell Nigerians who to vote for at the coming elections.
Oshiomhole, who is former Governor of Edo State, started his speech by acknowledging the brilliant performance of Kano State Governor Abdullahi Ganduje leading to his ability to produce the mammoth crowd that greeted the APC presidential candidate in his state on Wednesday, putting to shame the Obidients that said Kano was already in the pocket.
He, however, still acknowledge that the APC leaders in Edo State also did well with the full house that they had at the University of Benin Sports Stadium ground during the Tinubu campaign rally.
He said, "When I saw what happened in Kano yesterday (Wednesday) I said, how can you ask me to drive Bittle, when Mercedez has just passed?  But as you can see, we have a full house. But the people you are seeing here are from across the 18 Local Governments. They will go back to the 192 Wards of Edo State and say they saw the incoming President. They waved to him, he waved to them. He greeted them and they were happy."
Why we support Tinubu
"Now I want Edo people to understand the issues in this coming election. This election like every election is important for Nigeria as it is important for Africa and, indeed, the free world. There are several applicants for the job but most commentators say we have mostly three main candidates. So I am going to limit myself to these three. But before I go to the other ones, I want us to reflect on our recent history.  Our candidate today, Distinguished Senator Bola Ahmed Tinubu, the Jagaban, upon military overthrow of our democracy, provided leadership to fight along with others that nations must be governed democratically.
"Today, we support Asiwaju because, first and foremost, he believes in the unity of Federal Republic of Nigeria.  He was one of those elected along with 35 others as governors in 1999 and he governed Lagos State.  A state that even President Obasanjo once described as a jungle, he transformed that jungle now to a modest city.  A state that was notorious for area boys, our candidate as governor of Lagos transformed area boys to area workers.  All those bridges, where you had robbers and other miscreants sleeping in the night, are today gardens in Lagos.
"As Governor of Edo State, we decided that we were going to put our Lagos House on sale because the Atlantic Ocean was threatening to take over Victoria Island. The man who is contesting and who we support, Bola Ahmed Tinubu, said it is primitive to use … like the military were doing and he said 'we will take the battle back to the Atlantic.'
"Today, if you have been to Lagos going through Eko Hotel, Eko Signature, you will see how, courtesy of his vision, commitment, courage, the can-do spirit, Asiwaju fought the Atlantic Ocean and today we have what, in that part of Nigeria, is called Eko Atlantic. That is the power of vision.
"One of those who are contesting also for the office, his own state, according to Soludo, the current Governor of Anambra State, he said he inherited erosion headquarters, that the most daily erosion is in Anambra State.  And we asked, 'But one candidate, Mr. Peter Obi, was governor of that state, he could not fix the erosion?' Even me standing here, (as Governor of Edo State) I fixed … erosion. Did I not? I fixed it. We, standing here, fixed the erosion that was going to destroy Ekewe Road. Did we not fix it? We, standing here, fixed the Auchi erosion site. Did we not fix it?
"Now the man, who wants to govern Nigeria, could not fix erosion in Anambra State. If you no fit settle Anambra, na Nigeria you go settle? Who no fit feed him family, make he no promise say he will community," he said.
How Obasanjo laid foundation for today's problems
The former Edo State Governor continued, "Number two, today across Nigeria, if you are going to understand why Obasanjo failed to transform Nigeria to one-party state, you cannot forget the dogged fight by our presidential candidate to maintain and defend multi-party democracy in Nigeria. Because, unless we get the politics right, we cannot fix the economy. The world is unanimous that multi-party democracy is the way to go. I want you people to remember where we are coming from because those who are 30 years now, by 1999, they were probably two, three years old. They might not know some of these problems. They need to know who laid foundation for the curses that we face and the curses that our candidate .  We are not lamenting it but we must make you to understand the past … in order to understand the future.
"By 1999, President Obasanjo took over ANPP. He appointed their chairman as his adviser and got the governors to move. By 2003, he rigged out all the South West governors; he took out Lam Adesina, Segun Osoba, all the South West governors and planted PDP in the South West. He tried to take Lagos, Asiwaju said 'Oo to be. Won o ti bie. A maaja. Iwo ni General, military. Awa ni Field Marshal, politics (meaning, You dare not. We are going to fight. You are the military General, we are the Field Marshal of politics).
"At the end of the day, do you know why I am mentioning his name? Let not those who misled and laid the foundation that undermined the future of our democracy become immediately the saints of today. We must remind you of what they did.
"Asiwaju decided he was not going to cry. He retained Lagos. They moved away Commissioner of Police, they moved away INEC, they moved away EO (Election Officer) because Obasanjo wanted to do Do-or-Die and Asiwaju said, 'You will do but we will live'. Asiwaju retained Lagos. He re-launched from his submarine on Atlantic water and reclaimed Oyo State, reclaimed Ekiti State, reclaimed Osun State, reclaimed Ondo State. Is that not true?  It was that reclaiming that gave ACN five, six governors and we merged with CPC and whatever was left in ANPP, we came together we formed a merger. Asiwaju said 'we must kick PDP out of power'.
"Today, if you are having APC, it is because of our current presidential candidate.  You need to know the history of our politics," he narrated.
Tinubu bringing back textile industry, Dunlop, Michellin, others
Having said that, Adams Oshiomhole said, "there are three issues in Nigeria. I want to assure Edo people that what Nigeria needs is what possesses.  Namely; the power of courage to act, the vision to see beyond today and the will to get result.  Asiwaju in his manifesto, Plan of Action, he has told us and we agree that we are not going to have a country where some people get N440 to one Dollar and you go to Sakpoba Road to go and get N800 to one Dollar. Do you agree with this or not?
"We must have one currency for everyone, no multiple exchange rate, that is the beginning of a level play field for those who want to set up businesses. Does that make appeal to you?  You don't have to be a big man you get official rate, I am a poor man I get Sakpoba rate at N800.
"Asiwaju says he will fight unemployment, he will create jobs for the youths and, let me say, those jobs will not be created by miracles.  There are no miracles in the life of nation state.  What happens to nation is the result of meticulous planning and the dogged commitment to transform plan to action.
"Asiwaju says he will bring back the textile industry. Asiwaju says he will bring back Dunlop, he will bring back Michellin.  We cannot have a country, all of us here what we are wearing is imported because the textile industry is dead. It did not die by mistake, it died as a result of the contradiction in our trade policies, in our monetary policies, in our fiscal policies. Asiwaju is going to put an end to all of those contradictions.