"Let religious leaders fear God and be truthful and honest. For if gold rusts, what would iron do? If CAN leaders openly lie as the case is in the statement under contention, there is no doubt their followers will commit atrocities and seek to cover their tracks by blaming them on others. To wit, to suggest that "not all Muslims are terrorists but all terrorists are Muslims" is the height of absurdity bordering on insanity."
The Nigeria Supreme Council for Islamic Affairs, NSCIA, says its attention has been drawn to a statement credited to the leadership of Christian Association of Nigeria (CAN), through its Director of Legal and Public Affairs, Kwamkur Samuel, in response to the press conference addressed by the Council on Wednesday,February 5, 2020.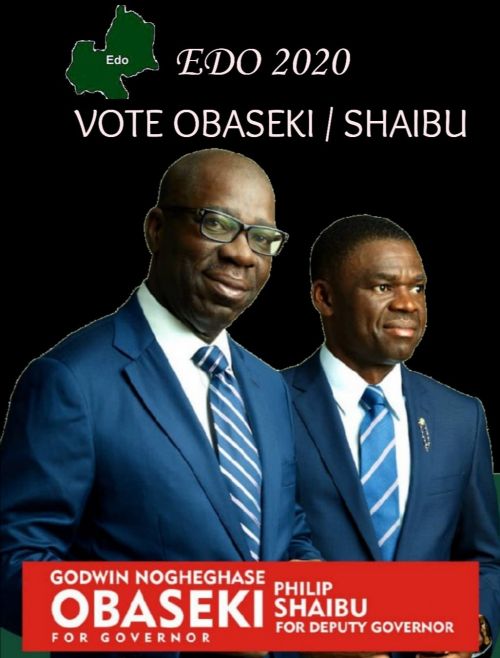 Referring to a report on front page of The Punch newspaper of Thursday, February 6, 2020, the Islamic Council told how CAN was quoted to have said, "We cannot deny the fact that not all Muslims are terrorists but all terrorists are Muslims."
This statement, it said, "is weird, mendacious, preposterous and baleful. The statement alone betrays the mental limitations of some of those who parade themselves as leaders of religion in Nigeria."
In a statement dated 9th February 2020 and jointly signed by its Deputy Secretary General, Prof. Salau Shehu, Head of Media and Communications, Aselemi Ibrahim and Director of Administration, Alh. Yusuf Nwoha, copy of which was obtained by The DEFENDER, the Nigeria Supreme Council for Islamic Affairs said had such statement come from the likes of Femi Fani-Kayode, although it didn't mention his name, whom it described as yesterday's man running his mouth on every occasion to divert attension from his corruption case in court, that it would have ignored the statement.
It however expressed surprise at Christian Association of Nigeria, CAN, for being credited with the statement it put off as a pack of falsehoods by people it described as "wheeler dealers" masquerading like religious leaders.
"While the Council would have ignored the unfortunate statement had it been credited to only one of the attention-seeking yesterday's men of power frenetically seeking to divert attention from his court cases bordering on his corruption-ridden political career and drug-induced vituperations, that the leadership of the Christians in Nigeria could parrot such a lie without batting an eye is an attestation to their chronic hatred, pathological falsehood and undisguised Islamophobia.
"Why do these wheeler dealers masquerading as religious leaders hate Muslims this much? Our solace and charge lie in Quran 3 verse 119.
"For the right-thinking Nigerians, it is absolute bunkum and bare-faced mendacity that only those who would deny a Christian bomber, Nathaniel Samuel, is a trained pastor and fabricate a Muslim name to suit their wild fancy and distorted mindset, would utter such a provocative statement.
"Though we hold Christians in high esteem and we invite them to our programmes right inside the mosque premises, it is a sad commentary of the day that wheeler dealers who have appropriated the title of religious leaders in Nigeria are not more than a CAN of wicked lies, undiluted bigotry and political sabre-rattling.
"It is incontrovertible that Muslims are victims of false flag operations masterminded by Christian bigots and mercenaries in Nigeria and beyond.
"For example, a Joint Project of the Investigative Fund at the Nation Institute, a nonprofit media centre and news outlet of the Center for Investigative Reporting studied 201 designated terrorism incidents within the US between 2008 and 2016.
"Their finding was summarised by the fact that "Majority of terrorists who have attacked America are not Muslim, new study finds", as published by the Independent newspaper of the UK on June 23, 2017.
"Nigerians do not forget that the FIRST PERSON to ever be convicted of terrorism-related charges in Nigeria is a Christian, Richard Abayomi Adesanmi, who masterminded a bomb blast inside the premises of the State Secretariat, Osogbo, on June 14, 2007. If all terrorists were Muslims, was this pioneer terrorist a Muslim?
"To cite another example out of several cases, in March 2018, the Federal High Court in Abuja sentenced Charles Okah and his co-terrorist, Obi Nwabueze, to life imprisonment for masterminding the infamous Independence Day bombing on October 1, 2010 and an earlier one on March 15 of the same year in Warri, Delta State. If all terrorists were Muslims, are these convicted terrorists Muslims?
"There is also an Henry Okah in South African jail on terror-related charges. Is he a Muslim? Why was he sentenced for 24 years in Pretoria? The internet has the testimony of Okah that the then Christian President of Nigeria pressurised him and his group to ascribe the bombing in Abuja to a Muslim group but he declined.
"There are many Christian terrorists whose names and identities are a slap on the face of those who want to pin terrorism on Islam and do everything to cover the trails of their terrorists when their false flag operations fail. The European countries that supply Boko Haram with weapons to decimate Muslim-majority populations in Nigeria, as evident in the Internally Displaced Persons' camps in the North East, are not Muslim either."
Responding to change that it should name Christian organisations sponsoring those it called Christian terrorists, the Islamic Council found it a waiting opportunity, while it will not join issues with CAN, to list some of the facts it knew but deliberetaly avoided and tried to cover.
"The CAN leadership also talked of naming "Christian organisations sponsoring them" (i.e. terrorists) and "their leaders".
"Well," the NSCIA began naming exposing CAN, "the Lord Resistance Army (LRA) founded by Joseph Kony is a Christian terrorist organisation in Uganda, which, according to the US Department of State, has displaced 380,000, kidnapped more than 3,400 and killed thousands of people in Congo, Uganda and South Sudan.
"The Council is not interested in joining issues with CAN on Christian terrorist organisations and their headquarters and leaders but they may wish to find out more about the activities of "The Army of God" in the US, the Eastern Lightening (a.k.a. the Church of the Almighty God) in China, the National Liberation Front of Tripura in Northeastern India, the Phineas Priesthood and the Concerned Christians which are all rightly classified as "modern-day Christian terrorist groups our media conveniently ignores." As Alex Anderson puts it, "they don't get the coverage of ISIS or Boko Haram, but organizations like 'The Army of God' are not less dangerous".
"Equally, Blood and Honour which is outlawed in Germany, Spain, Russia and designated as a terrorist group in Canada has nothing to do with Islam. Therefore, we insist that terrorism has no religion and there are terrorists among Christians, the Jews, the Hindus and the White supremacists.
"Those who want to pin religious identity on terrorism conveniently ignore the terrorists in their fold, including their namesakes, and are found blabbing when the bubbles of the lies are burst as the recent case has shown. Why must people live in denial while they should know that only "the truth will set you free"?
"We urge CAN to desist from sponsoring terror in order to blame it on Muslims. We enjoin CAN to love fellow human beings and stop aiding and abetting terrorists in its fold by denying their existence. A problem is not solved by denying it but by tackling it.
"As long as Christian leaders live under the illusion that no Christian is a terrorist, they ennoble and empower their members to continue to attack Muslim and Christian targets in order to blame the acts on Muslims as it was done recently in Kaduna on Sunday February 2, 2020 and done earlier on Sunday May 18, 2014.
"In the latter case, Nigerians would recall that on that day, three pastors dressed "in flowing gowns, turbans and other clothing commonly used by Muslims" threw explosives inside the First Baptist Church, Ikonifin, in Ola Oluwa Local Government Area of Osun State, raising the false flag that Boko Haram had invaded the town. If not that the youth of the community chased and apprehended the fleeing 'Boko Haram' members and unveiled their identity, their equally bigoted media wing would not have reported their lie that it was a drama. !!! (Drama indeed).
"Let religious leaders fear God and be truthful and honest. For if gold rusts, what would iron do? If CAN leaders openly lie as the case is in the statement under contention, there is no doubt their followers will commit atrocities and seek to cover their tracks by blaming them on others. To wit, to suggest that "not all Muslims are terrorists but all terrorists are Muslims" is the height of absurdity bordering on insanity.
"And as a philosopher said, "those who can make you believe absurdities", as the CAN leadership wants Nigerians to believe, "can make you commit atrocities" as Pastor Nathaniel Samuel of the Living Faith Church of God and other terrorists of his kind do," the NSCIA threw it all out in the statement.