State Governors, as members of the National Economic Council, NEC, have expressed satisfaction with the way the Buhari presidency has been working with state governments in the management of the national economy, including the transparent leadership style of the Council chaired by Vice President Yemi Osinbajo (SAN).
A statement by Special Adviser on Media and Publicity to the Vice President, Dr. Laolu Akande, stated that the governors at the end of the December NEC meeting earlier on Friday gave a standing ovation, while a representative of the governors, Kaduna State Governor Nasir el-Rufai, at the press briefing, publicly expressed the gratitude of the Council members.
Regarding how the Buhari presidency has been relating with states through NEC, Governor el-Rufai said, "The level of transparency that has been demonstrated by the FG and the Vice President as Chair of this Council has never been demonstrated in this villa."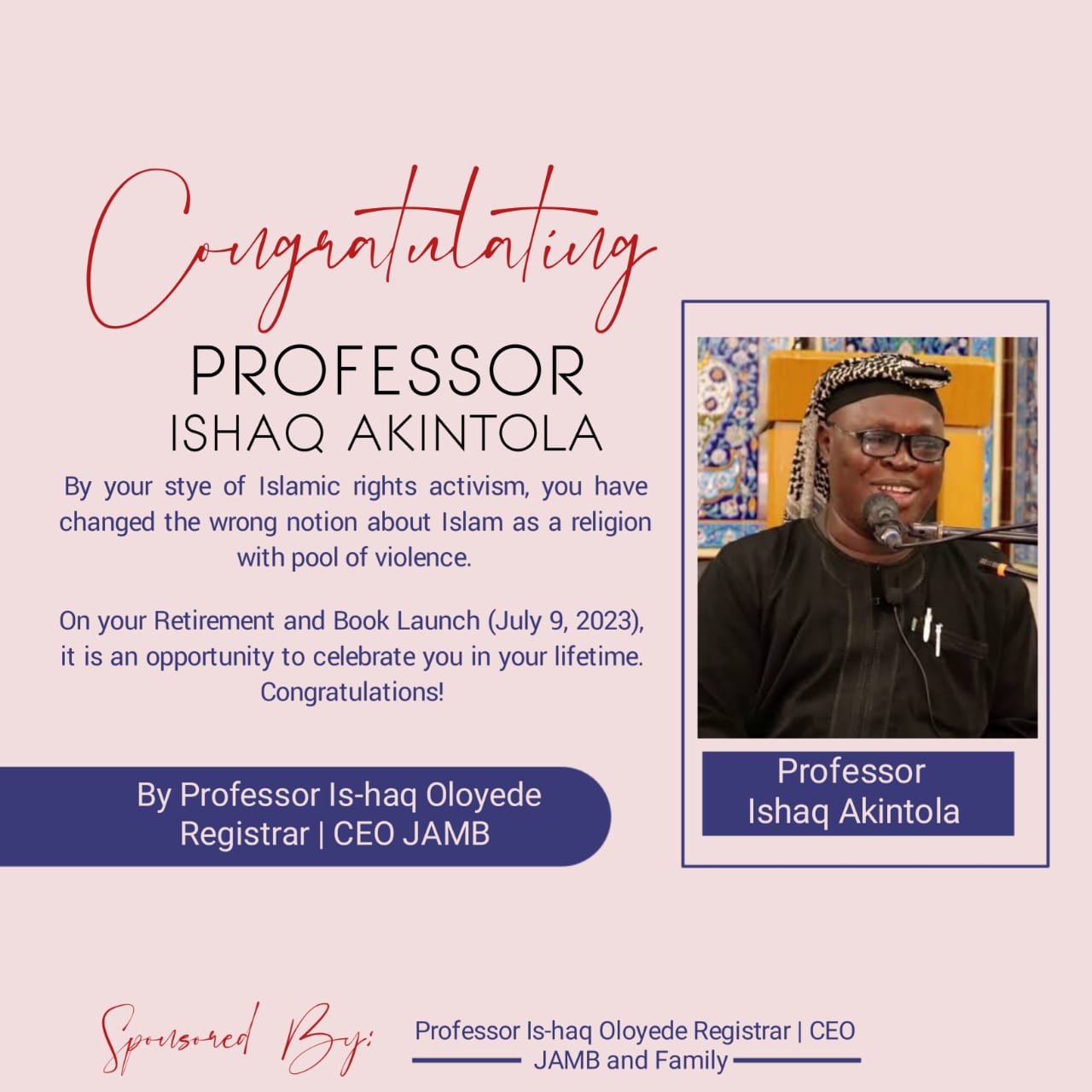 Just before the Council meeting ended, Governor Rochas Okorocha of Imo State moved a motion for the standing ovation which was unanimously supported by all members of the Council stood up and applauded.
Speaking earlier while summarizing some of the conclusions of the End- of-Year-Review meeting of the NEC, the Vice President, Prof. Osinbajo had noted that there was a greater need for more collaboration between the Federal Government and the states.
The members also commended the leadership style of the Vice President in piloting the affairs of National Economic Council.
They praised both the President and his VP for displaying an uncommon leadership, which had seen the governors contributing more significantly under this administration.
The 73rd meeting of NEC focussed on a comprehensive review of key policy actions undertaken by the states and Federal Government to address the economic challenges facing the nation.
Other highlights of the NEC meeting are as follows:
SPECIFIC OBJECTIVES OF THE END-OF-YEAR REVIEW MEETING
To provide an overview of the key policy actions undertaken by the States and FG to address the economic challenges facing the nation, including the 71st NEC Retreat Resolutions agreed in March 2016.
To determine the extent to which Federal and State Governments machinery have been deployed towards achieving the objectives set forth based on resolutions of Council and NEC Retreat.
To facilitate open, constructive discourse amongst NEC members on successes and failures of various policy actions and to identify lessons to take forward.
To set the tone for next year activities, programmes, and interventions, and promote a shared understanding of policy priorities for the coming year and the roles & responsibilities of the Federal and States governments in their adoption.
PRESENTATION ON ECONOMIC RECOVERY PLAN BY THE HONOURABLE MINISTER FOR BUDGET AND NATIONAL PLANNING
Objectives of the Economic Recovery and Growth Plan (ERGP) are as follows:
Review the context for Nigeria's Economic Recovery and Growth Plan.
Share the plan structure and discuss potential "Must Win" initiatives.
Begin the discussion of what will be required to ensure full implementation of Nigeria's ERGP.
As a short term option, ERGP document seeks Nigeria to take bold home-grown actions as follows:
Identify revenue sources to plug fiscal deficit and boost reserves.
Implement bold structural reforms (e.g. power, road, railways, public service reform, and competitiveness).
Plan and project a GDP growth & recovery to 6-7% by 2020.
The ERGP is being developed, building on the Strategic Implementation Plan of the 2016 Budget and its key actions will be articulated based on the SIP and other national reports.
States are encouraged to produce corresponding State Economic Recovery and Growth Plans.
The ERGPs three strategic objectives are: Restore Growth, Invest in people and Build a competitive economy
PRESENTATION ON FISCAL ROADMAP 2017 BY HONOURABLE MINISTER OF FINANCE
The aim of the plan is to set out fiscal policies and actions required to support reset of the Nigeria economy, transforming it from its historic consumption based model to an investment-driven model.
It is expected that when this is done, irrespective of global oil prices, the economy will be resilient and robust based on the nation's pool of resources and endowments and providing inclusive growths to its citizens.
It will enhance revenue generation, control costs and provide effective debt management and encourage investments and partnership with the private sector.
Ensure that Government's expansionary fiscal program is complemented by an accommodative monetary policy regime including a predictable foreign exchange management practices.
PRESENTATION BY GOVERNORS:
GOVERNOR ELRUFAI
DOING MORE WITH LESS: BY KADUNA STATE GOVERNOR
The paper discussed tested, politically viable means to prevent wastage and leakages for more efficient governance.
The paper also reviewed successes achieved in increasing the efficiency of public expenditure, as well as identify further efficiency gains that can be achieved and how to effect them.
Successful policy options are:
Adoption of Treasury Single Account adoption and many states did the same.
Reform in budget preparation and execution – Zero Based Budgeting adopted at Federal level and some States have followed suit.
Strengthening of Public Finance Management – including strict cash management practices.
Establishment of an efficiency unit at the Federal Ministry of Finance aimed at controlling recurrent expenditure by streamlining cost and improving the efficiency of public service delivery.
Enhanced accountability and transparency by plugging leakages and dealing with corruption.
Cost reduction options: Reducing overhead costs by massive cuts and recurrent expenditures – some States have cut down on the number of MDAs through rationalisation and merging of some entities.
Full implementation of IPPIS, IPSAS, SIFMIS so as to better manage the payroll and weed out ghost workers.
GROWTH ENABLING MONETARY AND FISCAL POLICIES AND EFFECTIVE DEBT MANAGEMENT STRATEGIES BY LAGOS STATE GOVERNOR, DELIVERED BY LAGOS STATE DEPUTY GOVERNOR
The presentation noted Nigeria as having only one economy, as diverse as it is with 36 States and FCT.
The economy is mediated largely by monetary and fiscal policies, controlled by the CBN and the States anticipate and react to those monetary policies direction as they unfold.
The paper noted that both the Federal and State Governments have the freedom to use various fiscal measures to address economic structures at the National and State levels.
Lagos State is currently looking and considering avenues to generate more foreign exchange to reduce dependence on CBN forex allocation.
Contract with foreign components was renegotiated to leave little or no room for variation which may come from the adverse movement of forex.
The state has a strong commitment to addressing issues on ease of doing business by ensuring the automation of issuance of building permits and electronic certificate of occupation (e-cof-o).
Launching of multi-channel e-payment system such as poS, M-Pay among others.
Capturing of revenues targeted at the new frontier end emerging industries, particularly for e-commerce business.
Further development of tourism potentials, expansion of the tax net through enumeration and systematic restructuring of the informal sector to improve tax yield.
ANAMBRA GOVERNOR
ADDRESSING INCLUSION THROUGH EMPLOYMENT AND POVERTY REDUCTION BY ANAMBRA STATE GOVERNOR, DELIVERED BY ANAMBRA STATE DEPUTY GOVERNOR
The paper listed out various intervention programmes to create jobs and reduce poverty adopted by the States as follows:
Tax Relief/Reduction Programme to ease current hardship experienced by enterprises.
Funding Programs for SME and MSMEs and large enterprises to create jobs and the introduction of N500 million Micro Credit Lending Scheme.
Adoption of the FGN's Social Intervention Projects for low-income Households and children, such as:
Home-grown School Feeding Programme.
Conditional Cash Transfer Programme.
N-Power Programme.
Implementation of Anambra State's N20 million choose-your-project Community Programme
Strategic intervention in infrastructure for Jobs Programme by the implementation of high impact project, innovative funding for intervention in the education sector and enhancement of PPP drive via investment.
GROWTH IN THE MIDST OF SCARCITY BY GOVERNOR OF KEBBI STATE
The paper noted that Economic Diversification is essential and the mono-economy is no longer sustainable.
Need to spend on critical sectors to stimulate:
Agricultural Production for Food Sufficiency and Security.
Manufacturing and Processing and for Job Creation.
It also noted that Nigeria's past growth has not been inclusive, hence the high level of poverty subsists – as such needs to be diversified.
Strategies for Growth Stimulation have been outlined and requires multi-dimensional approach as follows:
Efficient allocation of scarce resources by Government to focus on areas with greatest multipliers effect, high employment, more output, and incomes.
Agriculture, SMEs Solid Minerals, Agro Processing, Services and construction.
More private sector participation to carry the burden of productive enterprises with Government as an enabler to develop sustainable policies and investment in critical infrastructure.
Anchor Borrowers' Programme (ABP) launched by Mr. President in November 2015 – States should key into it.
A RECAP OF OTHER DECISIONS
There is a greater need for collaboration between the Federal Government and States going forward.
Governors expressed concern on the Niger Delta situation as it affects oil production and Federal & States' revenue, offering to play a more active role in the resolution.
The Vice President responded that the Federal Government is willing and will work with the Governors Forum to ensure that this is done on the platform of NEC.
Council expressed condolence and sympathies with the government of Akwa Ibom, over the building collapse tragedy, and the states of Adamawa and Borno on the recent terrorist attacks, all incidents occasioning the loss of lives in the three states.