*Says 'any change of service chiefs excluding Police is incomplete
The Muslim Media Watch Group of Nigeria has reacted to the appointment of new Service Chiefs by President Muhammadu Buhari.
In a statement made in Abuja Wednesday on behalf of the Group, its National Coordinator Alhaji Ibrahim Abdullahi, commended the President for respecting the wishes of patriotic Nigerians and the masses at large that the former service chiefs be removed to pave way for new ideas and strategies in mitigating and finally ending the security challenges facing the nation.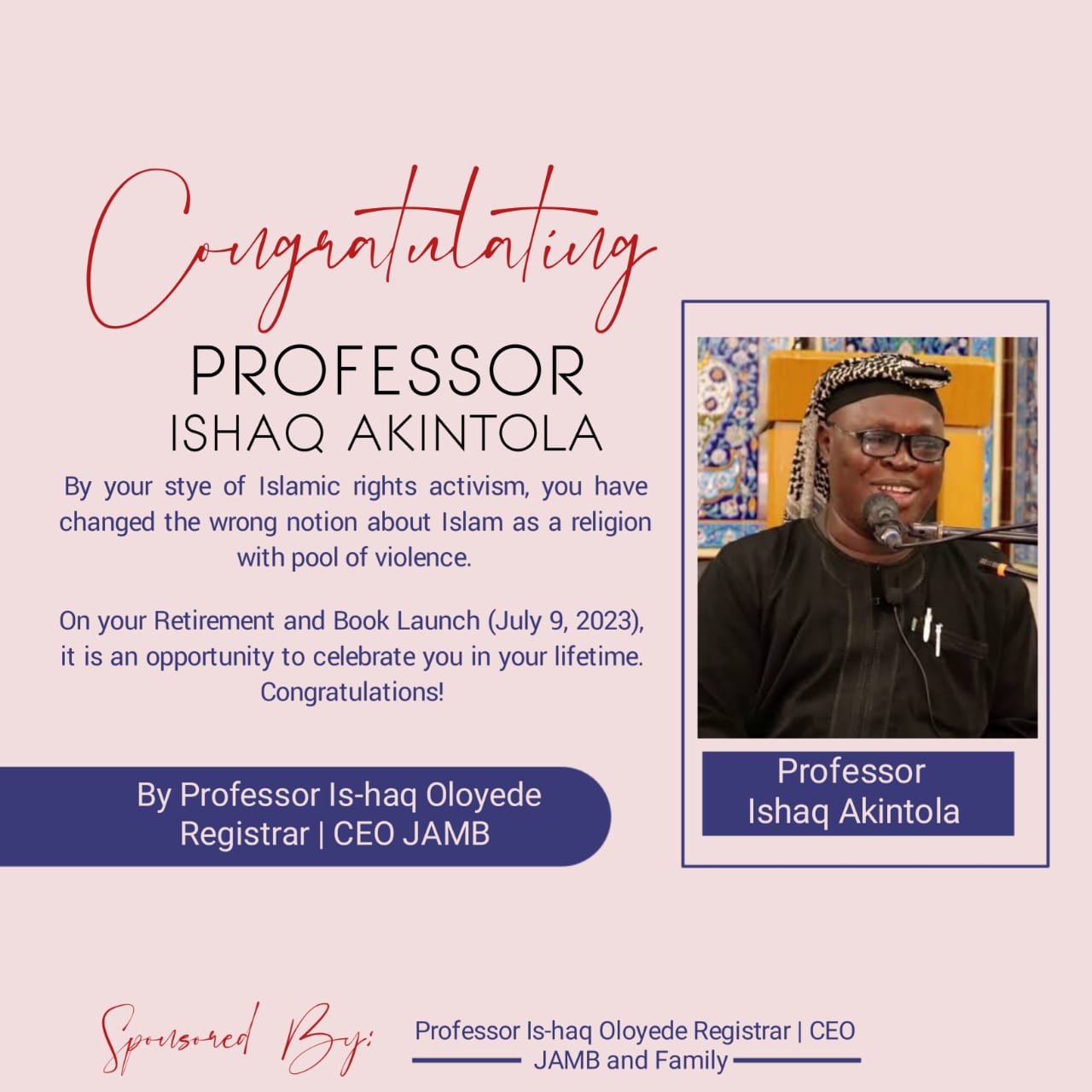 The Group observed that most of insecurity problems facing Nigeria manifest at the grassroots levels where inhabitants are old people, youth, women, children and farmers, who should contribute to the socio-economic development of the Country; but could not do so due to instability occasioned by banditry, kidnapping, abduction, a burning of houses and killing of innocent people day and night.
He therefore called on President Muhammadu Buhari to note that Police is closer to the people and therefore any change of service chiefs that does not affect the Police is not complete.
The Group's Coordinator therefore advised the President not to delay any longer the appointment of new Inspector-General of the Police as the current IGP has less than  one-week to retire.
He also reminded the President the promised Police Reform which he said should be pursued vigorously so that policing in Nigeria could attract the interest of disciplined, morally conscious and dedicated youths ready to serve Nigeria with the new orientation of modern policing that would transform the Police for better services to the people.
MMWG noted with regret that failure of the Police brought about the Military to quell the security crises we are facing in the Country now, adding that with good Police System, the Military would face squarely their mandatory duties. It therefore reiterated that with the appointment of new Service Chiefs 'has job has just begun'.
The FG's actions the Group said, should include motivation of the Military with modern military weapon and equipment to fight all forms of crimes such as insurgency and terrorism, while the refined Police should tackle headlong kidnapping, abduction, cultism, rape, armed-robbery and forms of banditry.
The Group said these crimes could be tackled successfully if the numerical strength of Military and Police is given top-priority. The manner and tempo of recruitment in the Police in particular has not been encouraging! The recent 'show of shame' between the IGP and Police Service Commission which eventually resulted in litigation was embarrassing and highly incredible, MMWG lamented.
It therefore said 'NEVER AGAIN' must two powerful Federal Governments' Institutions be allowed to degenerate to that level since there are enabling laws under which Agencies & the Establishments operate. MMWG suggested that recruitment and training of police annually should not be less than 20,000 personnel in view of the growing population of Nigeria.
The Group concluded by wishing the new Service Chiefs happy and successful tenure.