By Our Reporter
The Muslim Rights Concern (MURIC), on Monday, reacted to a call by Minister of Finance, Mrs Kemi Adeosun, urging women to join politics.  It said it was a welcome development.
It however said for women, especially married ones, to be able to do so, men in politics must stop night meetings and political violence to encourage the women.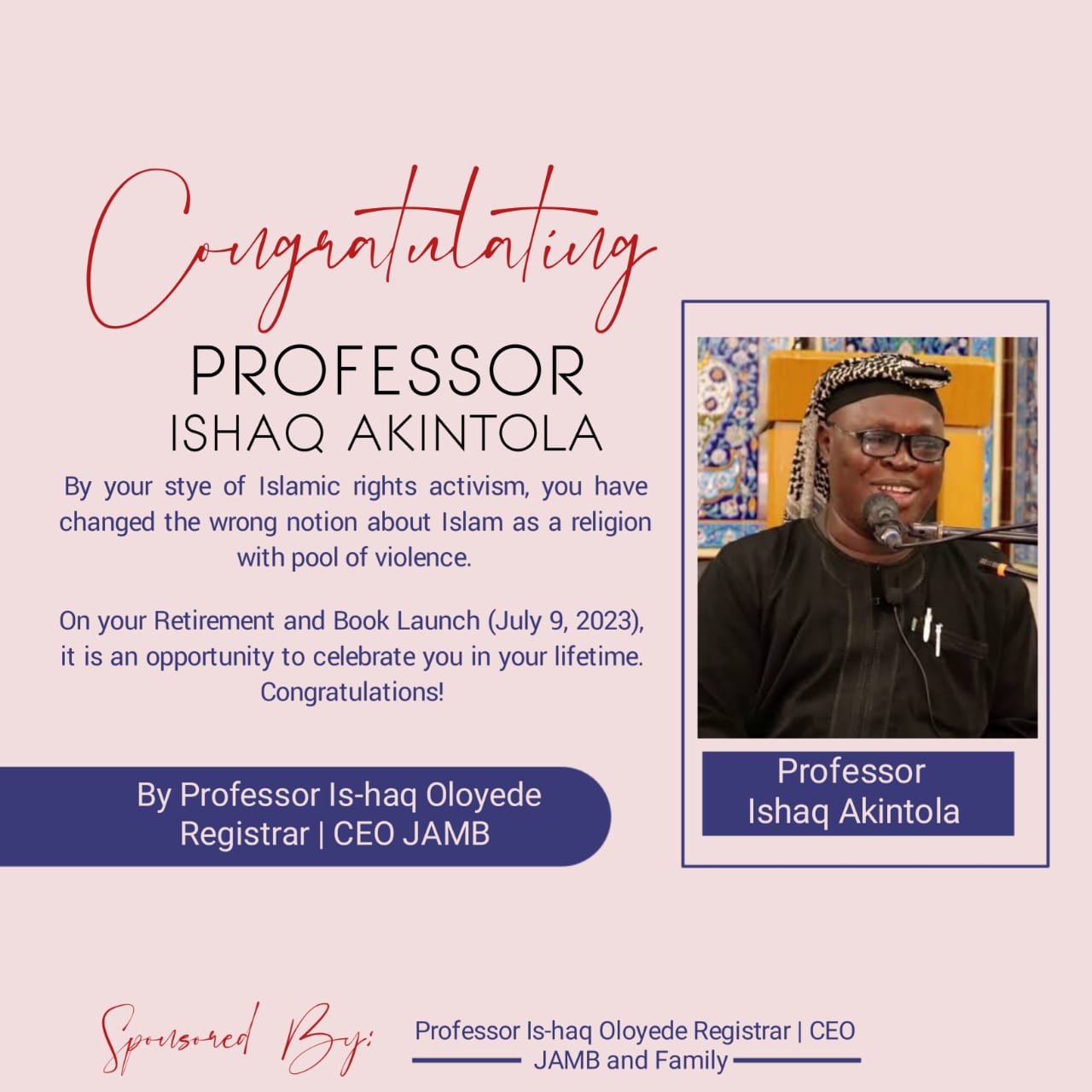 The finance minister, Mrs Kemi Adeosun, at the KICC facilitated wealth creation platform which held on Saturday, November 12, 2016 in Lagos, had urged women and Nigerians to get involved in politics, saying, "You can't just sit there or shy away from the process, you have to get involved. I remember when I was selected to perform as a commissioner in Ogun state, I tried shying away from it but I summoned courage and decided to join part of the change process." Continuing she said: "It is not just castigating and blaming others, you need to join the process and make that change you so desire. You can start by joining a political party; it might be APC or any other party but make the move to getting involved and making an impact on the country."
Director of MURIC, Professor Ishaq Akintola, in a statement, said, "The Muslim Rights Concern (MURIC) welcomes the honourable minister's statement with immense pleasure. The active involvement of women in politics will inject strong doses of humanitarian feeling, love and concern for the plight of vulnerable Nigerians like the poor, elderly people and children.
"We observe that although many married women want to join politics, their husbands are reluctant to cooperate with them due to their fear of prolonged meetings and particularly late night deliberations by politicians. It is also feared that family values may be eroded as women in politics are most likely to abdicate their responsibilities to their children.  Most women are also discouraged by the involvement of violence in Nigeria's political arena.
"If we may ask, why do Nigerian politicians hold meetings at night?  What is wrong with daylight deliberations? Are they not aware that there is something sinister about night affairs and deliberations in unholy hours? What do they stand to lose if they eschew nocturnal activities? The Yorubas say 'Ijakumo kii rin losan, eni a biire kii rin loru' i.e. 'The demon does not stroll out in daytime, neither does the nobly born engage in night crawling'.
"It is our candid opinion that the campaign for the participation of more women in politics will remain dry, meaningless, fruitless and counter-productive until certain measures are put in place. These measures include: Politicians should stop overnight meetings; Nigerian politicians should wholeheartedly adopt a civilized political culture devoid of thuggery, hooliganism and all forms of violence; Political parties should introduce e-meetings for female members in committees to enable women to participate via info-tech facilities like e-mail, facebook and chatrooms on Whatshap and Blackberry messenger (BBM) without leaving their homes; Nigerian men should be encouraged via public enlightenment campaigns to develop a liberal disposition to women in politics and become more amenable to permitting their wives to participate in politics and Women intending to join politics should demonstrate faithfulness to their marital vows in order to win their husband's confidence and support.
"The acceptance of above measures will determine how prepared Nigerian politicians are about accommodating women in politics while the general attitude of women towards their husbands will also determine whether or not they are eligible to join politics. We want to see how parties attract female participants as we warm up for 2019.
"As an end note, it is our contention that the involvement of more women in politics will bring compassion to the hearts of politicians thereby reducing the heartless and wanton theft and waste of our common wealth," the MURIC stated said.