By BASHIR ADEFAKA
The Nigeria-based Muslim Public Affairs Centre (MPAC) has condemned what it describes as callous attacks on innocent Christians and Churches in Jaranwala District of Faisalabad in Punjab province, Eastern Pakistan, on Wednesday August 16, 2023.
MPAC made the condemnation in statement it issued, signed by its Executive Chairman, Alhaji Disu Kamor, and copy of which was sent to The DEFENDER on dated Sunday August 20, 2023.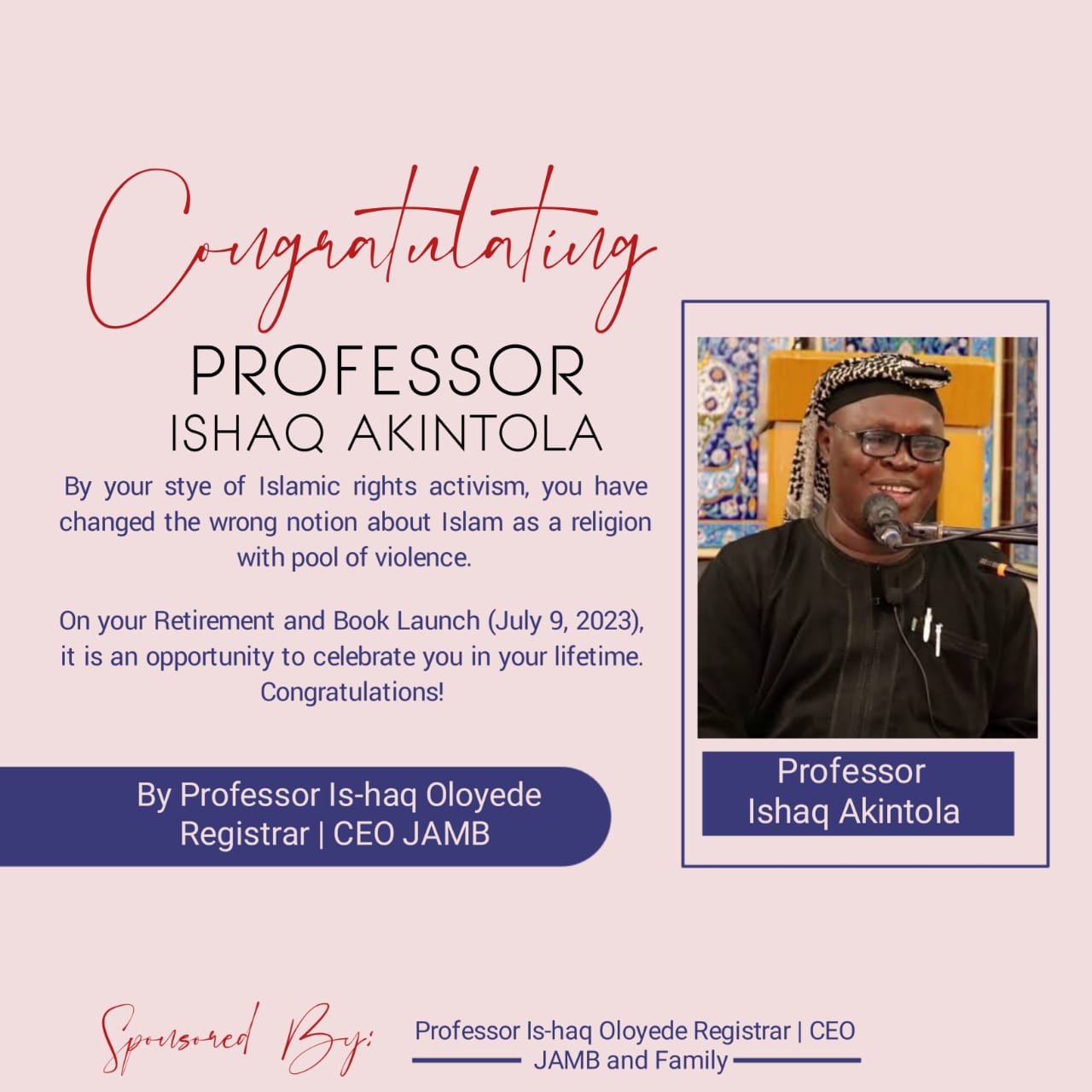 Accordingto the Muslim Centre, "The excuse for the targeted attacks on worshippers and their churches was the anger caused by alleged desecration of the Qur'an carried out by two individuals.
"Some Muslims living in the Jaranwala area claimed they had seen a local Christian, Raja Amir, and his friend tearing out pages from a Qur'an, throwing them on the ground and writing insulting remarks on other pages. A totally unacceptable provocation by completely ignorant and bigoted miscreants.
"However, the level of violence that erupted after this alleged criminal behavior, and the failure to immediately allow law enforcement officers into the incident, the sheer scale and brutality of the attacks on innocent Christians of Jaranwala, unmask the criminal nature and motive of the perpetrators of the attacks.
"The idea of collective punishment, vigilante justice, and targeting of worshipers in places of worship are all abhorrent acts which contravene the principles of Islam, humanity and logic.
"We add our voices to those around the world who, horrified by yet another attack, continue to search for answers as to how our world can escape from the grips of a culture of violence nurtured by mutual hatred, suspicion and intolerance, and put on display at the slightest chance of provocation.
"Lastly, anti-Christian sentiments have no place in our religion, nor our community, and unity against any form of hatred is imperative for the success and safety of our communities," the statement said.
The Muslim Public Affairs Centre condemned any act of violence which infringes upon anyone's security and wellbeing. In the same spirit, insulting rhetoric against religious beliefs, revered figures, sacred books and symbols should be totally condemned and mercilessly rejected, regardless of the circumstance, the MPAC said in the statement by Disu Kamor.
"We urge the Muslim community everywhere to continue to show restraint, and counter the growing threats of Islamophobic attacks on the Qur'an and Prophet Muhammad (SAW) with better ideas and alternative thought if not ignored altogether.
"Irrespective of what agenda-driven extremists pushing hateful rhetoric, the preachers of theology of hate and other kinds of extremists think and do, clash of religions, cultures and civilizations is neither necessary nor inevitable," it concluded.