By KEMI KASUMU
The Imo State Muslim indigenes are said to have been left out of subsidy palliatives distribution in the template rolled out by the state government, on Thursday 31st August, 2023.
To this regard, an Islamic human rights organisation, the Muslim Rights Concern (MURIC), in its reaction to the development described the move as unfair, unjust, discriminatory and injurious to healthy democratic practice.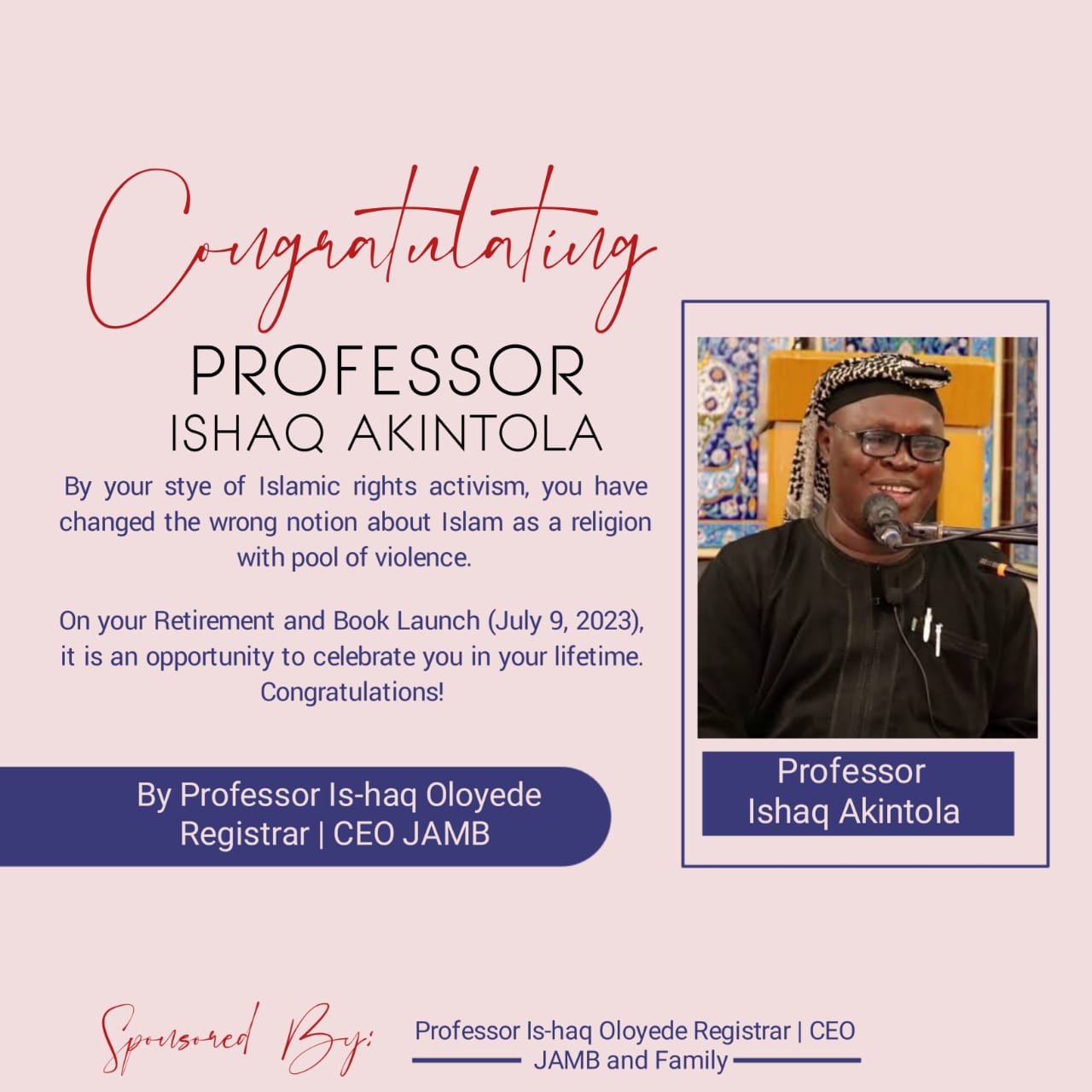 This was disclosed in a press release issued on Saturday, 2nd September, 2023 by the Executive Director of MURIC, Professor Ishaq Akintola.
MURIC said the government of Imo State on Thursday, 31st August, 2023 announced the mode of distribution of palliatives to citizens of the state. According to the plan, 65,000 bags of rice would be shared among 34 different groups.
"Surprisingly, however, whereas the Imo State chapter of the Christian Association of Nigeria (CAN) was conspicuously listed as one of the 34 groups with its name coming up as beneficiary number 5, the name of Imo Muslim Council (IMC) was also conspicuously missing on the list.  
"CAN was also made a member of the distribution committee comprising of state commissioners, the Head of Service, the chairman of the Christian Association of Nigeria (CAN) the chairman of the Nigerian Labour Congress (NLC), the Special Adviser on Labour Matters, and others described as 'critical stakeholders'.
"MURIC strongly condemns the crooked modus operandi adopted by the Imo State Government. It is unfair, unjust, exclusive, discriminatory and injurious to healthy democratic practice.
"Imo Muslim indigenes are not in any way immune to the devastating impact of subsidy removal. But by excluding them from the list of beneficiaries of the subsidy palliative, Governor Hope Odidika Nzodinma appears to be telling the world that they do not deserve any support to cushion the effect of the removal of petroleum subsidy simply because they dare to remain Muslims in a predominantly Christian environment.
"This is a gross encroachment on Allah-given fundamental human rights of a minority group. With this attitude, the message which Governor Uzodinma appears to have sent to Nigerians is, 'Indigenous Muslims of Imo State don't deserve palliatives. They can go hungry. They can starve. How can an indigene of Imo State be a Muslim? I don't care a dime so long as Christians in my state are comfortable.'
"The same people who rush to accuse Muslims in power over perceived discrimination against Christians have demonstrated worse flair for segregation, stigmatisation and exclusivity. Those who come to equity must come with clean hands. The Imo State Government has failed in this regard.
"We demand immediate rectification of this monumental injustice. We task the state governor to show readiness to give Muslims of Imo State extraction a sense of belonging by adjusting the distribution list to reflect the inclusion of Imo State indigenes who are Muslims."