*Makes case for Ondo's bitumen development for jobs creation, less import dependence
By BASHIR ADEFAKA
Minister of Works of the Federal Republic of Nigeria, Engr David Umahi, says under his administration of the Works Ministry, street lamps and Close Circuit Television Cameras (CCTVs) will be installed on all the highways across the country to boost night life and security of road users.
Umahi, who left office as Governor of Ebonyi State, South East of the country, said this while emphasising the need for all hands to be on deck in the supervision of projects, especially when sustainable protection of those facilities are vital.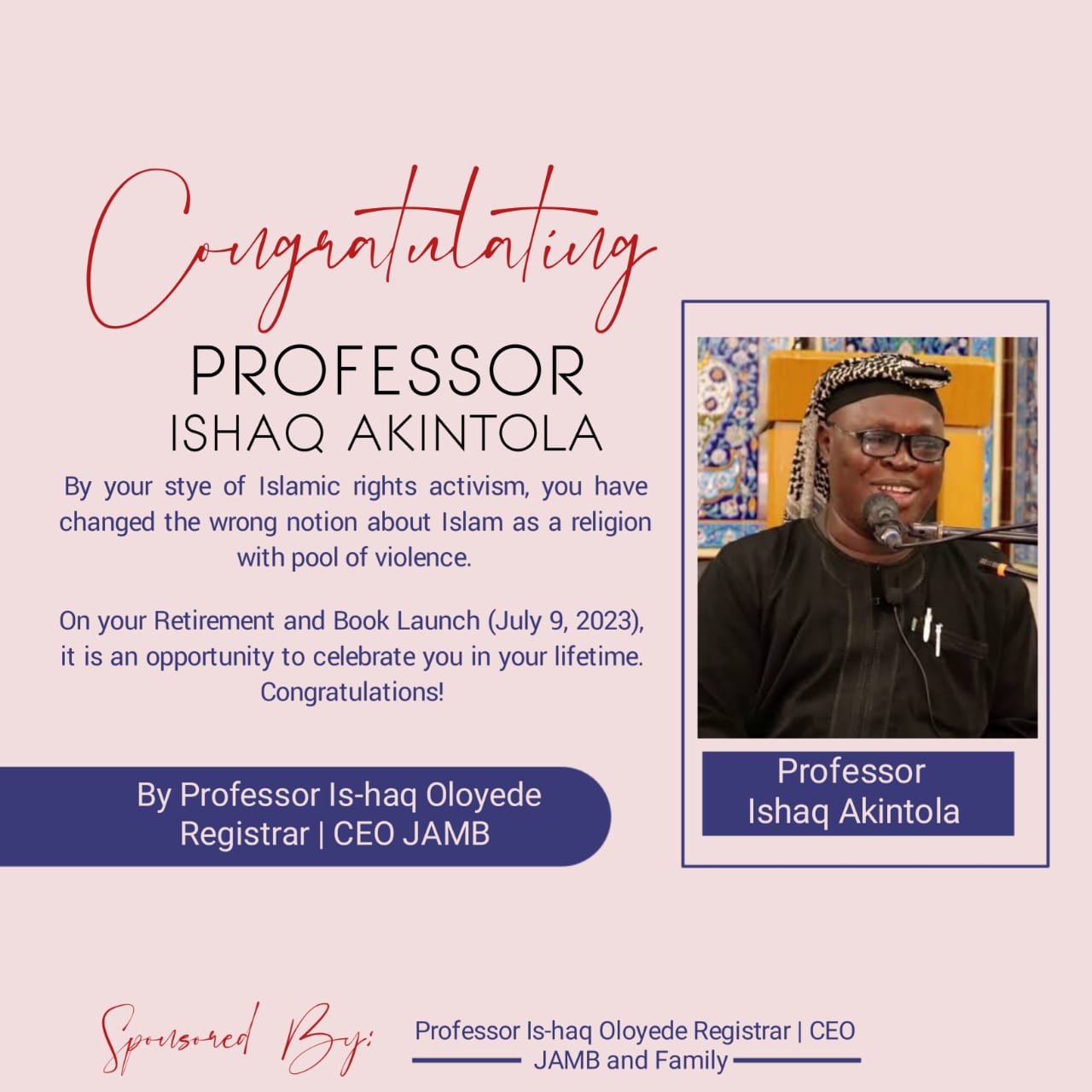 He said, "It is the duty of every Nigerian, especially when the job is being carried out without your domain, to participate in the supervision."
David Umahi, who spoke while featuring on an ARISE NEWS interview programme on Monday, said the government would  release the money for these jobs but may not be able to give 100 percent supervision.
He also called on Federal Emergency Road Maintenance Agency (FERMA) should let states' Commissioners for Work be part of the evaluation of the jobs they plan to do.
"If you are doing a job, can we get the users to be part of the numeration and the certificate when the job is done so that everyone complains less to the federal government?" He asked.
The former governor-turned Minister touched also on tasks before the Ministry of Works, especially roads that need to be fixed and are in the works already, saying that he was satisfied with the quality of roads and speed at which the road works are coming along.
Umahi said the major problem with roads in Nigeria is maintenance, and expressed the desire of his ministry for private investors to get involved in the business of road infrastructure development, maintenance and sustainability.
It was at this point that the minister talked about getting light poles on the highway that could also carry CCTV cameras, saying any road can be fixed but needs money, and the economy the new administration inherited needs thinking outside the box which his ministry is doing.
He said he wanted to empower both expatriates and local contractors in the building of roads. He says most of the roads built in Nigeria are gone within 3 years, and this needs to be fixed.
David Umahi said all he wants is commitment from contractors, and Nigerians need to get value for the money paid for these jobs.
Furthermore, he said the bitumen development in Ondo State will make things easier with less importation and will further create jobs as "manufacturers of cement cannot meet up with the road demands when construction starts."
He said, "There is so much pressure on the naira, and by using concrete, we reduce the pressure on the naira," as there is so much fluctuation in the international petroleum product, and bitumen is a by-product of petroleum.
He mentioned some emergency bridges that need to be attended to in the country, saying that "the third mainland bridge has been closed against heavy trucks because there are some deflections on the cantilever sections of the slab. We cannot reverse it but can make up."
In concluding his interview, the minister said what the ministry is doing to mitigate suicide on bridges is "mounting CCTV cameras both under and on the deck of the bridge." He said he has discussed this with the governor of Lagos State, including adding stations where the CCTV cameras are being monitored. "If we see someone aimlessly approaching the bridge, the security in that area will be able to arrest the situation."