*Calls Federal, Kano govts to reward Keke operator/student with honours
*As Group warns Tinubu agaibst dragging Nigeria along lottery revenued based economy
*Says Nigerian roads fixed (by Buhari) with Sukkuk, IDB loans without lottery revenue
By SUMAYYAH ADEFAKA-ONIFADE
The Muslim Media Watch Group of Nigeria has reacted to report of 21-year-old Auwalu Salisu, a Keke (tricycle) operator that returned N18 million forgotten in his Keke last Thursday September 14 to its rightful owner.
According to a press statement by its National Coordinator, Alhaji Ibrahim Abdullahi, copy of which was sent to The DEFENDER on Monday, the MMWGN stated that by the moral and God-fearing attitude of Salisu, Nigeria has been well projected as country of people of conscience, whose integrity can never be derailed by level of poverty or harsh economic condition.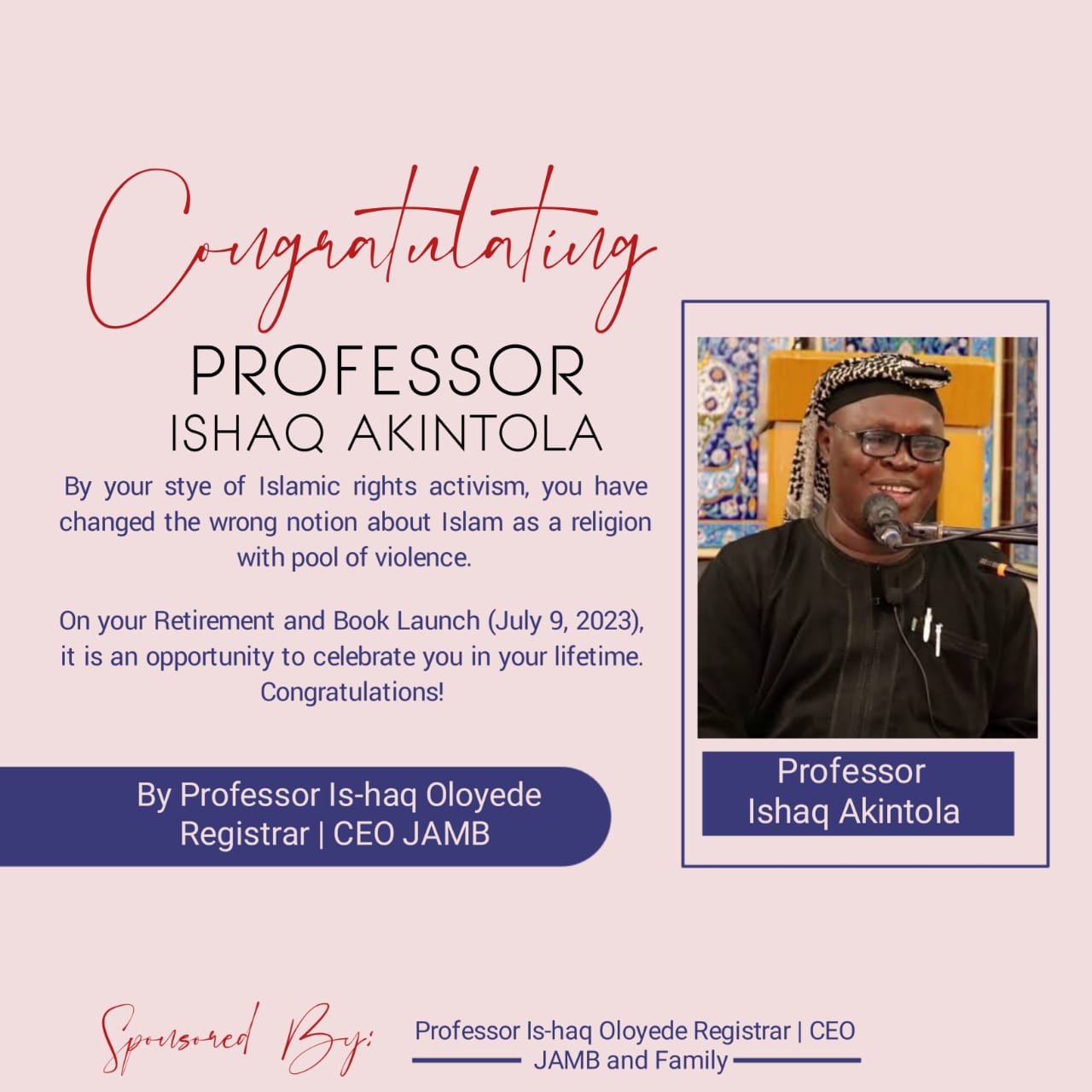 "Nigerians have been told that inspite of economic hard times being faced by majority of Nigerians old and young, there are still well-brought-up, honest and responsible citizens who are promoting good image of the country now and would continue to do so forever," it said.
The event, which occured last Thursday evening in Nasarawa Local Government Area of Kano State, elicited commendations from far and near for young Auwalu, who despite his poor family background, refused to be tempted with money that, according his interview with The DEFENDER Sunday night, does not belong to him.
Auwalu Salisu had told this multi-lingual online newspaper that he returned the money he said was in Naira and Cefa currencies totalling N18 million because for no reason he would keep somebody'smoney and, again, was in a haste to return it because he could not imagine what the condition of the owner would be as a result of the loss.
Also encouraged by his father, who was gathered to have said the night before they took garri as meal in the home, the 21-year-old student of Government Secondary School,  Kawaji,  Nasarawa, Kano, explained the process he followed in returning the money, by going to Arewa Radio Station in Kano the following day, from where announcement reached the owner the returning took place.
The Muslim Media Watch Group of Nigeria (MMWG), a non-Governmental Organisation (NGO) dedicated to promotion of high moral, religious values and virtues in the society, therefore, called for special awards from Federal Government and Kano State Government for Auwalu Salisu.
This, it said, was because the young Nigerian, who has demonstrated high sense of moral values and character by his virtuous deed, should not be allowed to pass unnoticed and unrewarded.
It then called on other Nigerian youth to emulate young and amazing Auwalu in good deeds, while also warning those among them, who are eager to get rich quick by amassing illegal wealth, to desist.
The Group said Nigerian youth need to desist from get-rich quick desperation pointing out that it is unislamic and unlawful as "resultant effects yahoo yahoo and unlawful wealth acquisition is disatrous!"
The Group said "the happening is a pride to Islam and the Muslims and that it gives 'a ray of hope' to Nigerians – that the future is bright for committed and dedicated youths in Nigeria," and called on the Nigerian press to stop its islamophobia as it said it is unethical, unprofessional and ridiculous.
MMWG said it looked forward to the edia to commend and encourage fine and commendable behaviours by writing beautiful editorials on Auwalu Salisu's amazing and incredible good character as one of the best ways to encourage our derailing youths.
Lottery revenue
In the same statement, National Coordinator Alhaji Ibrahim Abdullahi, the Muslim Media Watch Group of Nigeria condemned any attempt by Federal Government to target lottery, pool-betting and other games of chances to promote the Nigerian Economy; warning that "such is a wrong step capable of worsening the present economic situation and destroying the citizenry….God forbid."
Reacting to media reports in which the Minister for Special Duties and Inter-Governmental Affairs, Mr. Zaphaniah Jisalo, reportedly claimed that revenue generated from lottery trust fund would be used to generate 10 million jobs, the Group advised that "such fallacious and hyperbolical statements should not be used to destroy the Tinubu Administration that is genuinely pursuing better and lawful economic prosperity for Nigeria."
It said such assertion by the minister was being made to confuse the general public so as to mislead the people into embracing lottery and warned that "all games of chance are unlawful and purnishable by Almighty Allah".
It pointed out that without lottery and pools-betting, Nigerian roads, particularly under the Muhammadu Buhari administration, were being fixed with Sukkuk Fund and Islamic Development Bank loans that given without interest.
MMWG said through Sukkuk and IDB as well as other intervention funds, the bar of nation's economy and infrastructures were raised without pool-betting revenue.
MMWG therefore maintained that Muslims and true Christians in Nigeria and abroad would continue to support President Bola Ahmed Tinubu, morally and religiously.
But it warned that Tinubu against the Nigerian economy finance based on lottery revenue, calling on him to reject unlawful ideas capable of destroying the businesses of individuals and groups, as in pools-betting and other games of chance that means some people would lose their hard-earned resources while few people would gain.
On destruction of illegal refineries across the oil producing areas, the Group commended the Military and other Security Agencies on their laudable efforts, urging them to intensify their commendable efforts to end the menace of oil theft; pointing out that oil bunkering, pipeline vandalisation and illegal refineries are serious economic, security and environment problems that must be tackled headlong once and for all.
The Group concluded by calling on the Federal Government to prevent at all cost the impending nation-wide strike schedule to begin again this week, pointing-out to the Labour also to be patriotic in their demands during deliberations, while the Federal and State Governments must also yield to what would relieve the masses of the burden of economic hardship including sacrifice that should come patently from the ruling class as well, the statement concluded.