I must register my commendation of Governor Akinwumi Ambode's handling of the distribution via sales of the LAKE Rice, which was earlier announced to be sold for N13,000 but turned out to eventually be sold for N12,000 in Lagos.
One-man to one-bag. I know one man may have access to more than one bag but definitely not to the quantity of which the wicked major rice distributors would have attempted to buy to hoard if they were given the chance.
Nigerians are leadership driven. Once the leader shows the way, others follow. I bet it, if this sale continues like this for one week, today being day-three, those wicked distributors who have been swindling Nigerians in the name of doing business will stop or will be forced to bring down their inexplainable rice price hike.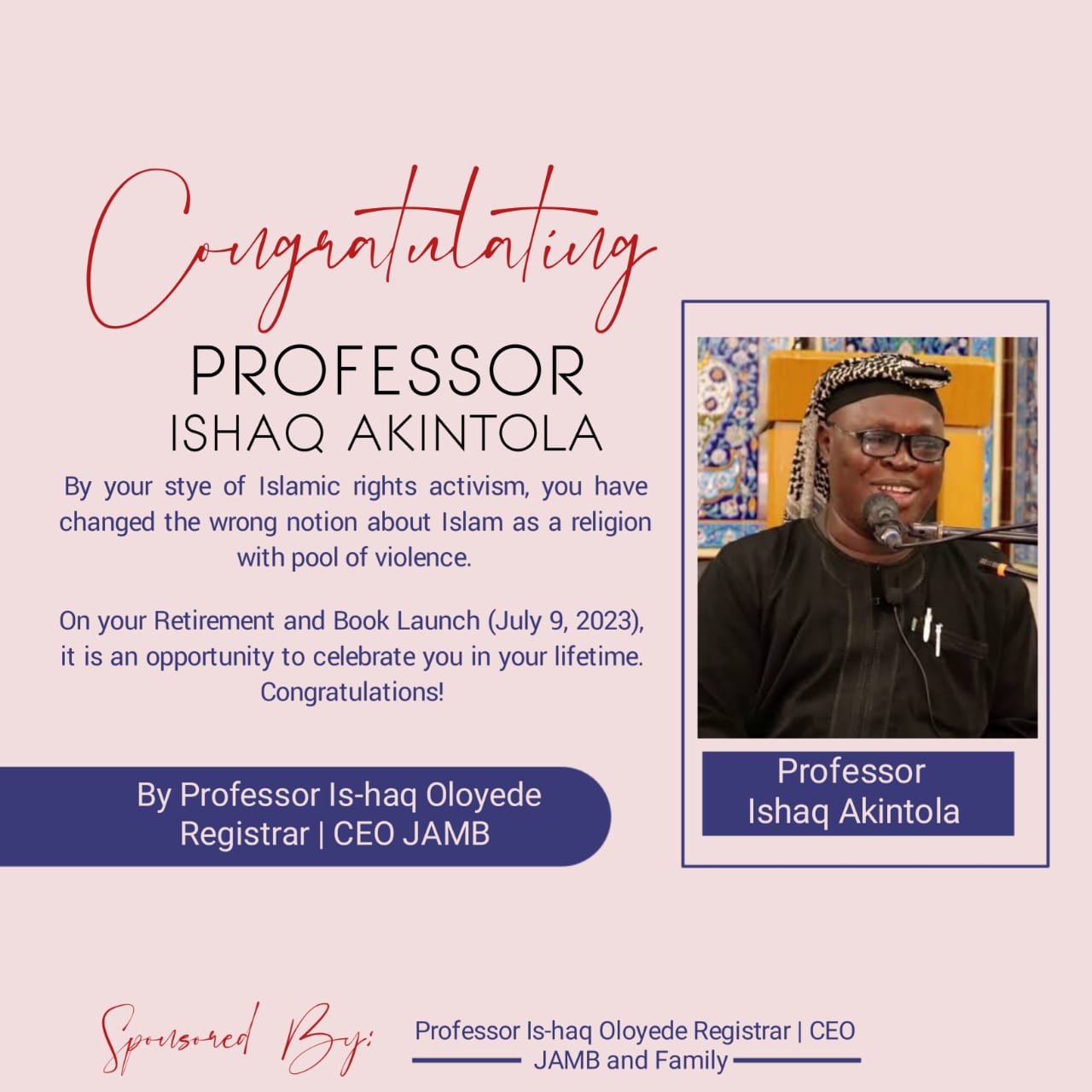 Recall I, few days ago, told the world how people would go to Sango-Ijoko Local Council market to buy rice for N14,000 only to take it to Iyanapaja, Ikeja, Oshodi in Lagos of about 10 minutes drive and resell same for N22,000. Somebody even later corrected me that Agric Rice is sold for N13,500 at the same market. That is the extent Nigerians can go in swindling themselves and the swindled will happily accept to be so treated only to transfer blame.
Recently, Mr. Femi Adesina, who is President Muhammadu Buhari's Special Adviser on Media and Publicity, had told me (it was not published) that the President or its government was not having intention to break into the warehouses of the major distributors who were hoarding the products but that he would make the food items available in abundance to the extent that the hoarders would have no option than to be forced to bring down their prices.
One of the initiatives of the Federal Government is the Lagos-Kebbi states partnership that saw to the success of the LAKE Rice. President Buhari, commending the keying into the initiative by the two Nigerian states, had promised that after the LAKE Rice more should be expected. Jigawa rice has not been announced, so is Kogi rice. Although my home state of Ondo is not known to have keyed into the Buhari agricultural initiative but last week when I visited home in Akure, I was at Itaogbolu, near Iju, market, I saw that my people were in abundant supply of Iju and Itaogbolu own rice which they planted and milled by themselves. I saw other food like plantain flour (Elubo Ogede), Cocoyam and I was told that Otili (our own very highly lovely beans in Akure) was at the stage of being harvested.
Sokoto, the last time I visited was harvesting rice. I took part in eating Achalla Rice in Awka North Local Government Area, Anambra State recently and was told also that Abakaliki was on its way. By the time all these efforts are put together, at least, we will now see who is wailing successfully.
Government should please look at the template for distributional sales successfully done by Lagos and ensure it is replicated across the country in the sales of all kinds of food items. This is the best way a Converted Democrat in power, who does not want to use his extreme powers on the wicked causing hardship on his people can deal with the wicked calling themselves business people in the society.
Governor Akinwumi Ambode, I say well done, Your Excellency. Governor Atiku Bagudu of Kebbi State, I also salute Your Excellency for allowing the growing of the LAKE Rice. We will forever be grateful for this.
Good afternoon Nigeria!
*This piece was picked with permission from Prince Bashir Adefaka's Facebook Wall, posted 24/12/2016.