By Bashir Adefaka
The seat of Kogi State Government in Lokoja has refuted the report that Governor Yahaya Bello has been tested positive of the deadly Coronavirus.
In a statement obtained by The DEFENDER as issued by the Chief Press Secretary to the Governor, Mr. Onogwu Muhammed, Lokoja said it moved "to inform the General Public that the news about the Governor of Kogi State , Yahaya Bello "tested positive for COVID-19 virus" is not an inch away from the usual fake news by the mischief makers."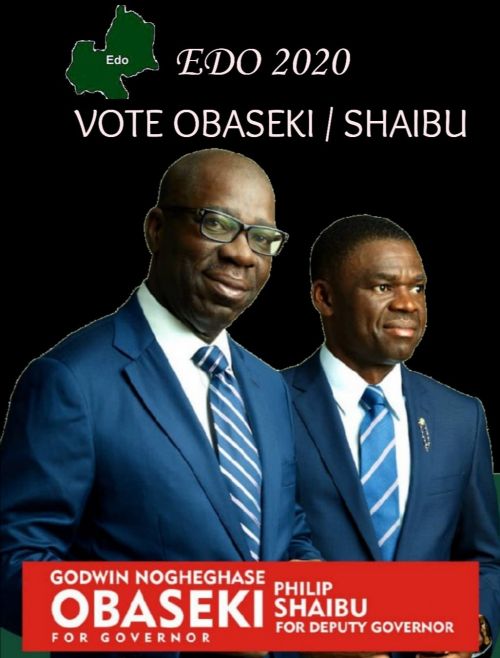 It said, "The Governor, members of his family and close aides have not shown any symptom of COVID-19 virus and are all in good health condition as he continues to work from home.
"Bello called on all citizens to observe social distancing, exercise and high level personal hygiene and urged members of the public to disregard fake news about the COVID-19 virus to avoid panic amongst the people .
"The Governor prayed and wished those that have tested positive to COVID-19 disease, the Almighty Allah's healing balm and speedy recovery," the statement said.
The DEFENDER reports that Yahaya Bello, whose late mother's Fidau ceremony was last week attended by a Federal Government delegation led by the Chief of Staff to the President, Malam Abba Kyari, was believed to have had several contacts with Kyari now confirmed to be tested positive for Coronavirus.
A section of the media (excluding The DEFENDER) reported Wednesday that the Kogi State governor had tested positive of the virus whereas, Vice President Yemi Osinbajo, who on hearing the new health status of Kyari went straight into self isolation, did test and it is official that he is free having tested negative.
So far, what two days ago made the Presidency look like passing through a trying period in a situation that saw the chief landord of the Villa, President Muhammadu Buhari and his deputy, Osinbajo, Senior Special Assistant to the President on Media and Publicity, Malam Garba Shehu, who like Governor Bello had close contacts with infected Kyari, running Coronavirus tests, has now cleared as more cheering news have been coming from there.
So far, President Buhari has tested negative in a test he did on Monday. Vice President Osinbajo's result was announced Wednesday by Special Adviser to the President on Political Matter, Senator Babafemi Ojudu, and it was negative.
Although he didn't make public result of his test, Malam Garba Shehu, who said only God gives health, said he thanked God for his own.