The National Headquarters of Jama'atu Nasril Islam (JNI) has condemned the recent attack on the University of Maiduguri, Borno State, by a suicide bomber during Salatu-Subh (dawn prayer) which claimed lives, including that of Professor Aliyu Mani, Director, Veterinary Sciences of the University, Dr. Babagoni Shettima's son and many other Muslim faithful.
The JNI in a statement by its Secretary-General, Dr. Khalid Abubakar Aliyu on Sunday in Kaduna also condemned the repeated attacks in Madagali, Adamawa State and the ambush attack on HRH, the Emir of Jema'a, at Samarun Kataf, Zangon Kataf Local Government Area.
He said, "Considering the huge success recorded in recent time by the Armed Forces in the fight against insurgents, especially in the North-East, the University's bombing calls for more introspective efforts in protecting our educational institutions."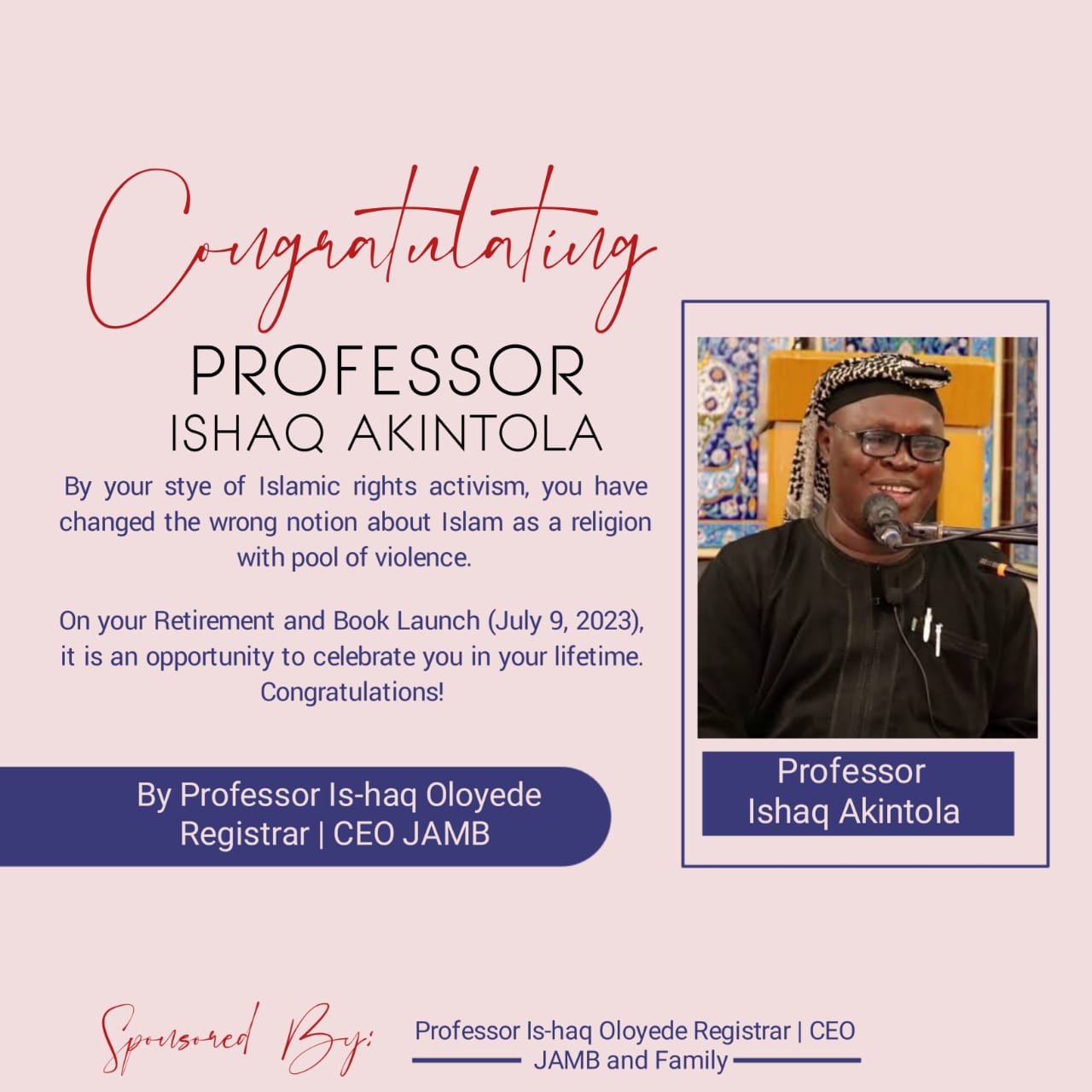 "Also worthy of note was the mishap bombardment of the Rann IDP camp, Kala Balge, by the Air Men (Nigerian Air force) during one of their offensives reach out on the various terrorists' enclaves.
Many IDPs and relief workers were reported to have lost their lives in the unfortunate incident. It is in that light that we call on the discerning public to be alert and vigilant. It should be noted that insurgents and/or militants the world-over do not rest on their oars, even at clear points of defeat.
They often fight to the last and do always seize any slight opportunity to strike and unleash havoc on soft targets to show that they still have the ability and wherewithal to fight on and on.
Despite selflessness and professionalism displayed by the Armed Forces in the fight against terrorists and terrorism in Nigeria, the Rann IDP camp tragedy calls for more caution and painstaking planning on the part of all relevant stakeholders.
"Similarly, credible intelligence should not be jettisoned. Nonetheless, JNI under the leadership of its President-General, the Sultan of Sokoto, commiserates with the Governments of Adamawa, Borno and Kaduna States, the Shehu of Borno who is also the Deputy President-General of the JNI, the Emir of Jema'a, the University of Maiduguri, all the bereaved families of the tragedies and the entire Ummah over these incidences.
"The Federal and respective State Governments though stressed to almost inelastic limits should continue to keep the hope of the common man alive by intensifying efforts in the quest to clear the North-East of terrorists' activities. They should also where possible double their efforts in providing succor to the distressed and the traumatized."
He called on the well to do in the society to use their God given wealth to ameliorate the sufferings of the displaced persons saying, "We know that many individuals and organizations are trying their best, thus, we call on them not to relent, and to those who are yet to start; we encourage them to make hay while the sun shines.
We pray that Allah (SWT) through His infinite mercy will continue to protect us from every evil and make us safe from any form of fear. May He, the Most High give those that lost their lives eternal rest in Jannat-ul-Firdausi, and the
injured/grieved the strength to recuperate as soon as possible."