By Kemi Kasumu
In no distant time from its point of establishment, the much denied reason for Western Nigeria Security Network (WNSN) codenamed 'Amotekun' is fast unveiling as the separatist agenda of the promoters of the outfit has finally berthed in the call for Oduduwa Republic.
It will be recalled Afenifere, the major backer of the project, has been at the forefront of a meeting between Yoruba and Igbo represented by Ohaneze Ndigbo discussing possibility of pulling out together from the over 100 years old amalgamated Nigeria.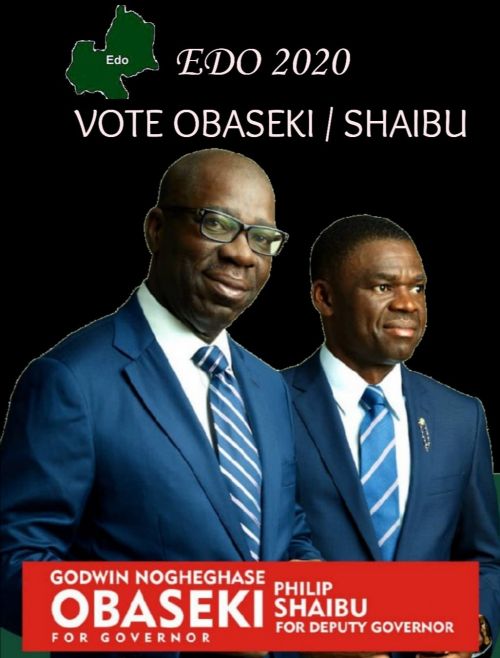 Amidst that parleying peaked the establishment of Amotekun following the formation of Indigenous People of Biafra (IPOB) with which national security had been threatened thereby necessitating its proscription and declaration as terrorist organization by a court of jurisdiction in the country.
The latest call by the Yoruba elements for a secession into Oduduwa to include other tribes and regions including the Niger Delta has been vehemently rejected by the Ijaw Youth Council (IYC), which asked the promoters of Oduduwa Republic to leave the lands and territories belonging to the fourth-largest ethnic group in Nigeria out of the agitation.
In a recent statement by the chairman of IYC Transition Implementation Committee, Kennedy Olorogun, the tribe clarified that it had not been and would not be part of the proposed nation, adding that it was not in any way against self-determination movements.
The group, however, deplored a recent presentation by the Oduduwa promoters including Ijaw territories in Edo and Delta in the agitation, describing the act as unacceptable.
The document read: "The attention of the Ijaw Youth Council (IYC) Worldwide has been drawn to the demand for the sovereign right of the people of Oduduwa in what they style and the Oduduwa Republic.
"Ordinarily, we have nothing against people fighting for self-determination because it is in tune with our aspiration as a people.
"However, we note that in a recent presentation to be part of Indigenous People Organisation of the United Nations, the promoters of the Oduduwa movement included Ijaw lands and territories in the present Edo and Delta states as part and parcel of the (proposed) Oduduwa Republic.
"We wish to state clearly that though we are not against the aspiration of Oduduwa's self-determination movement, however, Ijaw lands and territories should be left out of the composition of the Oduduwa areas.
"The Ijaw people are indigenous and distinct people in Nigeria and Africa and not part and parcel of any other ethnic nationality in Nigeria."
It further noted: "The Ijaw territories of Egbema, Okomu, Gbarai, Olodiama and Furopagha in Edo and Gbaramatu, Ogbe-Ijoh, Isaba, Egbema and Diebiri in the Warri Federal Constituency of Delta, which was included as part of the Oduduwa Republic, are not Yorubalands, but owned by Ijaw people.
"We call on the promoters of the Oduduwa Republic to, henceforth, not include those areas as part of their republic. We are not part and parcel of their republic and do not wish to be part of it. We also call on the Indigenous People Organisation of the United Nations to take note."