The Governor of Ondo State, Mr. Rotimi Akeredolu (SAN) and Ondo State Chapter of the All Progressives Congress (APC) have reacted to the death of their "beloved" Commissioner for Health, Dr. Abdul-Wahab Oluropo Adegbenro, who died at noon of Thursday at the age of 65.
Adegbenro, who was Chairman of COVID-19 Committee in the state, died in active service from complications of Coronavirus pandemic at, reportedly, the State Infectious Disease Hospital in Akure.
An apparently touched and devastated Governor Akeredolu, who is currently in isolation having tested positive of same virus, paid his tribute earlier on Friday.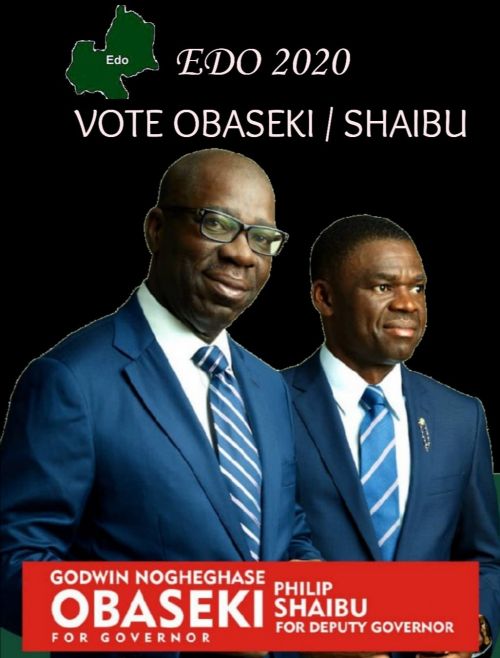 The Governor, in an emotion-laden video reaction posted on his official Facebook page, described the late Commissioner as a reliable colleague and a compatriot. He then sent his condolences to his family members.
Adegbenro cannot easily be wished away in a hurry from Akeredolu's memory especially whenever he remembers the ongoing medical village project they started together with which his government intends to divert medical tourism from abroad to Ondo State.
According to the Governor, "Dr Wahab Adegbenro, the Honourable Commissioner for Health was a reliable colleague and compatriot. A great General in the forefront of our battles against Covid-19. His calmness and dedication towards caring for everybody was loved by all. He will be sorely missed. My heartfelt condolences to his family, especially his Wife who is a big cheerleader of this administration."
In the video, Governor Akeredolu stated he had earlier informed his Commissioner for Information, Hon Donald Ojogo to issue a press statement on behalf of the state Government.
Following the death of the Ondo State Health Commissioner, the state APC also paid its tribute in a statement issued by its state Publicity Secretary, Alex Kalejaye.
The statement said: "The piercing news of the passage of the Hon. Commissioner for Health in Ondo State, Dr. Wahab Oluropo Adegbenro, came to us as traumatic and deflating.
"Dr. Adegbenro has been at the forefront of government efforts to curtail the spread of COVID-19 pandemic in Ondo State. His demise collides violently with this patriotic assignment.
"Although the party is deeply traumatised by this huge loss, we pray God to console his immediate family, the people of Ifedore, and the Government of Ondo State," the APC said.
"He was a party man to the core, readily accessible, humble and dependable. His commitment to the general wellbeing of people within and outside his circle was unparalleled."