By BASHIR ADEFAKA
Oga, as your scores of health workers called you, we have evidence to tell your story as a man who did well to Nigerians living in Ondo State across tribes and religions and for him that has this record as part of his personal belongings to show before his Lord, light becomes his burden.  May Allah ease your affairs as you commence this Friday July 3, 2020 to the journey of no return.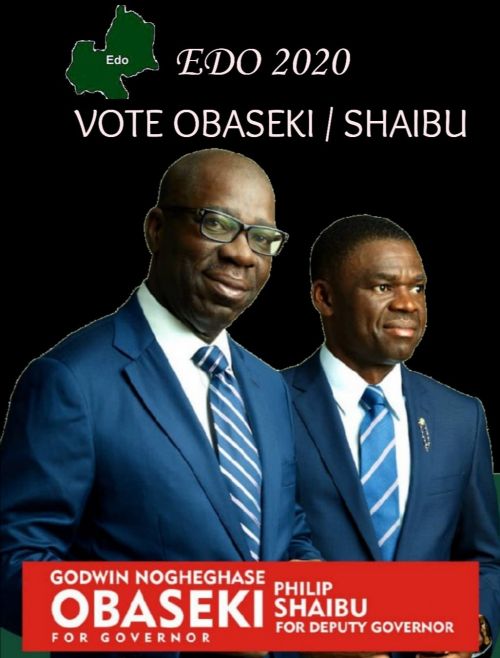 In the last 395 days I have lost two very dear persons in my 'father' and mentor Alhaji Kola Animasaun and my father-in-law Alhaji Imran Shittu, who died on May 30 and July 20, 2019 respectively, pains of which have continued to be too heavy for my soul to bear.
The announcement, directly into where I hear the core of words yesterday Thursday July 2, 2020, of the demise of Dr. Abdul-Wahab Oluropo Adegbenro, Ondo State Commissioner for Health and Chairman of the State COVID-19 Committee, remains truly a rude shock that I am yet to recover from.
What I have now discovered in life is that, despite the fact we do not know when death comes knocking for the soul lent to powering our body system, I am yet to successfully find it practicable to sit by every loved one each moment to show my attachment. How I wish I knew that Dr. Adegbenro would leave as quickly as this, I would have deliberately committed an offence against the restriction order, for the first time in my growing up in life: breach the interstate lockdown and go to the special room he occasionally arranged for me whenever I chose to sleep in his house and then watch his steps to and from Alagbaka, his office. Per adventure, I would have been able to see the trace of Malakul Maot, Angel that takes Life and give him a guidance. Allahu Akbar! It is beyond human comprehension and so, I submit to your decision Oh Allah, because you are truly the greatest!
Dr. Adegbenro and I, a son very dear to his heart, have been coming for quite a long time. What I can really say for short is that, our journey together started early 2002. I was with Anchor Newspaper in Lagos and had to quit job for the actualisation of my dream in life, which is to provide a voice for the voiceless through a media endeavour defending the truth and national integrity. I exited that well paid job working under Mr. Segun Babatope and Oga Niran Malaolu, who later became Ogun State Commissioner for Information and Orientation, in the Wale Adeeyo's Anchor Newspaper, for this purpose.
I then needed to go back home to inform my father of this intention. At home in Akure my father told me, "Okay. This intention of yours is a good, great and laudable one. But to grow faster to greatness you need to work with people who are news makers." The former banker then took me to Crown Hospital Akure, where Dr. Abdul-Wahab Adegbenro has his moderate complex, which houses both his hospital and residence. He was already Commissioner for Culture and Tourism in the government of Chief Adebayo Adefarati but did not live in Alagbaka. He always returned home in Oja Oshodi Street.
As my father's doctor, he didn't let us wait for long when he had attended to us and he accepted me as a son and became founding Member of the Advisory Board of The DEFENDER Newspaper. With Adegbenro's interview as Ondo State Commissioner for Culture and Tourism, attraction towards me and the project became expectedly huge and since then, popularity has grown from stage to stage. Not even the veering off I did on advice of Alhaji Kola Animasaun to serve in Vanguard Newspaper between 2009 and 2019, diminished pace of growth in the popularity of what I call specially endowed media organisation that I formed.
Other eminent Nigerians including a former Deputy Governor of Old Ondo State, Dr. Musa Ayeni, immediate past Sultan of Sokoto Alhaji Muhammadu Maccido, General Ibrahim Badamasi Babangida, GCFR, Dr. Ahmed Lemu, then Governor of Zamfara State Ahmed Sani Yarima Bakura, former Minister of Communications, General Tajudeen Olanrewju, former Minister of Works and Housing General AbdulKarim Adisa, and above all, doyen of Nigerian journalism and Chairman of Daily Times of Nigeria, Alhaji Babatunde Jose, among others, started noticing The DEFENDER, which passed through Alhaji Kola Animasaun as Chairman Editorial Board of Vanguard Newspapers to be registered with the National Library of Nigeria.  Alhaji Animasaun was at that time on sabbatical – on request by Governor of Ogun State, Chief Segun Osoba Caretaker Chairman for the Abeokuta North Local Government.
This is the story of how Adegbenro, by Allah's design, aided to stardom the young but fast growing media organisation. The relationship was so cordial that I rotated where I slept between Dr. Crown's (as he was fondly called in Akure) home and my family house in Isolo. The Commissioner would call his son, Ayo, and tell him, "Go and put your brother's room in order. He is sleeping with us tonight". He has two wives: first business woman and the second, an engineer. Each of them has in their respective wings of the complex where she set my table for meal.
In the build up to 2007 transition, we had traveled together outside Ondo State in effort to actualise (not just his but) our dream for him to be governor of Ondo State. He would travel far and wide to attend The DEFENDER event saying, "It is my place to stand with you as you journey on. May Allah help us to succeed".
Adegbenro had a mosque he built in his complex where, when he finished praying subhi (the early morning worship) behind the Imam and entered into his own spiritual engagement with his Lord, one would hardly separate between him and a spiritual leader.  This I knew because, much as we had traveled together, we also slept and ate together.  These three things the Prophet of Islam (peace be upon him) said increase love and tie of relationship.
No wonder the Ondo State Muslim Community sees the Ilara-Mokin, Ifedore Local Government-born late Commissioner as their good representative anywhere he had served. I have personally moved round the hospitals under Adegbenro's first time as Commissioner for Health (2002-2003) and this second time (2016 to 2020) and I have heard doctors, nurses and other health works pushing up a fist of praises, in confirmation of his exceptional good character. In his private practice, Dr. Abdul-Wahab Adegbenro had the nature of saving life first before pay. It takes a professional with good relationship with his Lord to be this humble and great in character.
With only 99 more of him at the centre of Nigeria's governance, medical tourism abroad would be no more. That he had started in Ondo State with the cooperative and untiring commitment of his governor, His Excellency Mr. Oluwarotimi Akeredolu (SAN), where a state of the art medical village that would not only cater for health of the Nigerians resident in the state but, more importantly, also create in the process a paradigm shift that makes Ondo State medical tourism destination of choice for other Nigerian states and patronage from other countries abroad.
Sometimes I sat down and think about this great but humility-driven distinguished leader, and I have not had a cause for once to find his wrong. Well traveled yet looking so unlike the Londoner that he most of his life had become. He had opportunity to live like king of the medicals but humility and fear of a day he would meet with his Lord would never make him live beyond his means.
I have come to term with the fact that, not only your family, your governor, your government and the entire people of our great Ondo State will miss you,
…even in death, I not only miss you, doctor, I love you, my great mentor and supporter!
But because Allah, who loves you more than I do, has taken you back to himself, I can only wish you a safe journey and pray that Allah accept and keep your gentle soul in a blissful place in the al-ahyatul barzak (the life in the grave) and make the Angels of the grave take good care of you till we too shall come to meet you and together we shall be reposed in Al-Jannah Firdaus.
To this end, rest well my great man!
Sleep well because you had already worked hard here! You already worshiped your Lord and served humanity according to his command – in the life of our world – to earn the eternal bliss! The Ondo State Government is therefore correct and right when it called and described you as "a General, who died while healing others."  Little wonder therefore that you died greatly and eminently.  Seven days of mourning! All flags to fly in half-mast for seven days! Friday July 3, 2020 declared as public holiday in honour of the pragmatic person that you were as a living soul and even more in death.
Oga, as your scores of health workers called you, we have evidence to tell your story as a man who did well to Nigerians living in Ondo State across tribes and religions and for him that has this record as part of his personal belongings to show before his Lord, light becomes his burden.  May Allah ease your affairs as you commence this Friday July 3, 2020 to the journey of no return.
In my own word, I describe you as "Anti-Coronavirus Warlord".
Alhaji Dr. Sir. Abdul-Wahab Oluropo Adegbenro!
Ma asalam!
WAKE UP is opinion article column of Lagos Journalist and Prince of Akure, Bashir Adefaka.  Reach him via his email: omope72@gmail.com or telephone: 08163323906.