The Speaker of the Lagos State House of Assembly, Rt. Hon. Mudashiru Obasa has described the late Chief Imam of Lagos, Sheikh Garba Ibrahim Akinola, as a honest cleric, who stood for nothing but the truth in his entire life.
Rt. Hon. Obasa, in a message by his Chief Press Secretary, Mr. Musbau Rasak, mourning the passage of the late Chief Imam, stated that the state in particular and Nigeria as a whole will miss his honesty and commitment to national development.
"He was an unbiased man of God who stood for the truth all his entire life and the nation in general and Lagos State in particular will surely miss him," the Lagos Assembly Speaker said.
According to him, though the late Islamic cleric died at 79, his words of advice, prayers and wisdom are still needed as contribution to the development of the country. "But we can't question Almighty Allah who has deemed it for to call our father back to Him," he said.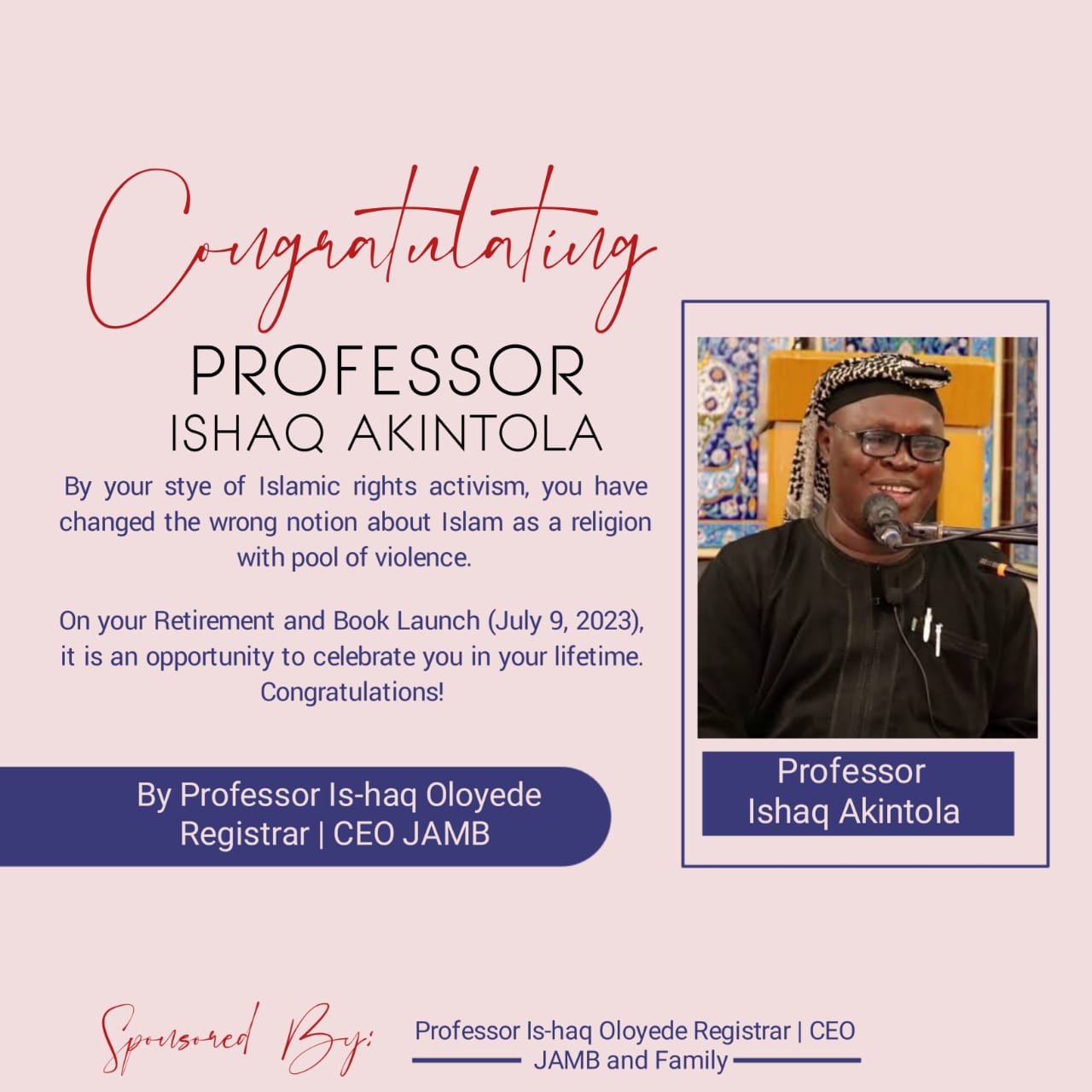 Rt. Hon. Obasa however, stated that despite the fact that the state, the country and the entire Muslim Ummah is sad that the cleric is no more, "we're take solace in the fact that the late Chief Imam lived a life of service to Allah and humanity and I pray that he finds peace with his Creator and that Almighty Allah forgive him all his sins".