*Gana: The genesis, calls for investigation of Ortom, Suswan's defence for killer militia neutralized leader, members
Governor of Benue State, Mr. Samuel Ortom, has asked the military to release about 40 other militias said to be in custody, who were arrested during the fire exchange that led to the killing of the state's 'most wanted killer militia leader', Terwase Akwaza, alias Gana.
Briefing journalists after a five-hour security meeting at the Government House Makurdi on Friday, Governor Ortom also called for the release of some official vehicles purportedly confiscated by the military authorities.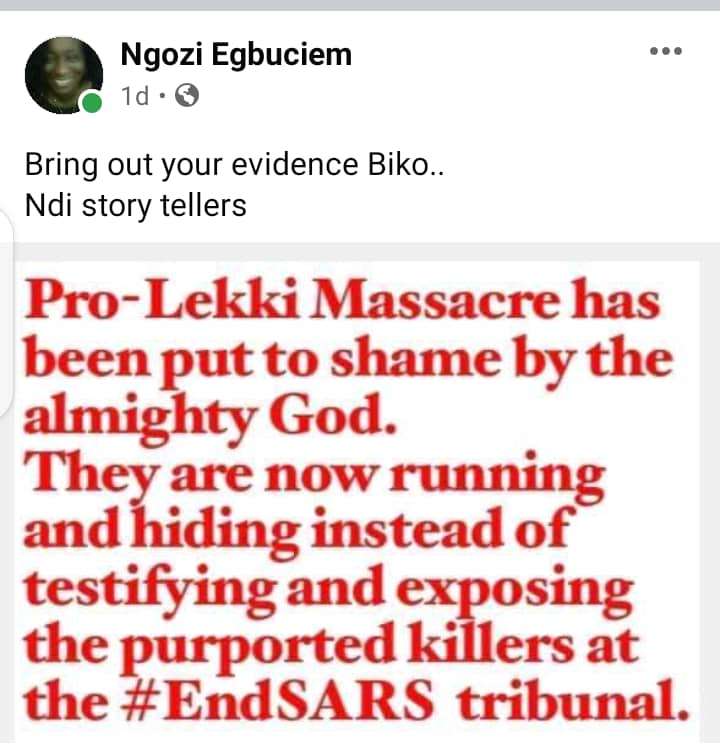 The governor explained that the call for the release of the "repentant" militias is necessary to enable them to embrace the amnesty programme of the state government.
"It is the resolve of this meeting, the expanded State Security Council meeting, that the repentant youths who were arrested by the military should be released so that they will continue from where they were coming to receive their amnesty and they were arrested.
"Also items that were confiscated, we are also appealing to the military to return them. Some of those vehicles were hired, some are official vehicles to our government officials. Some other things are documents. We appeal that all these be returned to us," he said.
Reacting to the death of the state's 'most wanted criminal,' Terwase Akwaza, alias Gana, Governor Ortom said the Sankara people and the state are pained by the development.
He however noted that nothing can be done to bring back the dead to life, calling on the people of the state to cooperate with the security agencies particularly the military.
While seeking more clarification on the true incident that transpired leading to Gana's death, Ortom said the state government will continue to engage the military rather than being confrontational.
"We are going to find out the truth of what happened. That is what the entire stakeholders here are demanding to know because from the press statement and information to us gives us a cause to worry.
"We have resolved to move on and continue to interphase with the military and other security agencies to ensure that this kind of ugly incident does not happen again," he said.
Gana was killed on Tuesday September 8 in what military authorities described as a firefight.
Genesis
Ortom himself had, following declaration of Gana wanted by the police, also placed ransom on him for whoever would find him dead or alive. What was not clear to watchers of events is how a man that last talked placing ransom on killer criminal leader now talks about amnesty programme except, according to our source, that he was double-dealing all along while making it look like he is with security forces over Benue security.
Although he has denied his link with Gana and the activities of his militia group now publicly admitted to be responsible for subversive killing of high profile Church leaders in the state at a time herders/farmers clashes were on the high rise thus creating impression that the killings were Fulani herdsmen doing.
Investigations, citing characteristics of terrorism, however said what happened in Benue was more like that to cause confusion in the land so that while Christians would believe Muslims are killing them, religious war would erupt and then their main objective of either taking over Nigeria or collapsing the country would have been achieved. Military and other security and intelligence capacities in the country have however frustrated the plan.
But that terrorism-based impression, which Gana's interview with Channels Television confirms as seen in a recently released video, was not only supported by Christian Association of Nigeria (CAN), but also with it the religious association has been reportedly at the forefront officially speaking in writing to the United States of America and other influential members of the international community that the killing was implementation of an Islamisation and Northernisation Agenda to wipe Christians out of Nigeria by Fulani people allegedly supported by their own and President of the country, Muhammadu Buhari.
"It is no longer news that this information by CAN was major information available to the United States President Donald Trump and for which reason he asked President Buhari, 'Why are you killing Christians in Nigeria?' This happened when Trump received the Africa's most powerful leader in White House on September 14, 2018," a source who does not want his name in print said.
The latest demand for release of 40 other militias by Governor of Ortom has been viewed in certain quarters as vindication of earlier claims that the governor knew about the killings mainly of those church leaders being, according to them he sponsored the militia group that killed them, in attempt to make it look like war against Christianity and the Church in that part of the country preparatory to an emerging religious war.
"Don't forget that demand now for the release of those suspected killers by the governor was second such pro-militia statement in 24 hours the first being the governor's defence for the state's 'most wanted criminal against the military when he was finally killed in a fire-for-fire situation Tuesday Septmeber 8, 2020. I can only call on intelligence agencies to swing into action and investigate those positions of the governor and that as has expressed by the former governor Gabriel Suswan," one of them said.