By Kemi Kasumu
The Nigeria Police Force (NPF), on Tuesday, confirmed the the deployment and presence of its personnel at the National Secretariat of the All Progressives Congress (APC).
It, however, explained that the deployment was not to seal-up the seat of the ruling party as reported in a section of the media, but as a proactive measure to prevent the breakdown of law and order.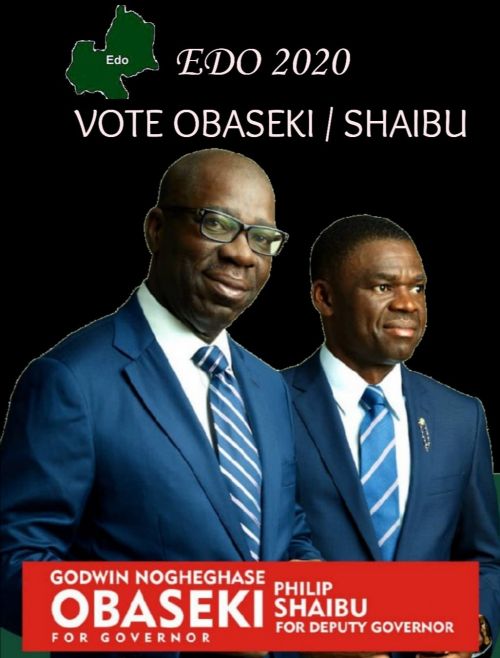 The DEFENDER, acting on yet to be confirmed information, had among other media reported earlier the presence of police and DSS operatives, who reportedly sealed the place, in an operation believed to be ordered by the Inspector General of Police (IGP), Alhaji Mohammed Adamu.
The online media noted that its enquiries to have the Force PRO, DCP Frank Mba, and DSS Spokesman, Dr. Peter Afunanya, confirm or other deny the development were yet to be responded to, as the time of filing the report.
Our enquiries to the DSS and police went via WhatsApp at 4.16pm and 4.18pm, respectively, on Tuesday but the police response rather came 4.30pm via its official Twitter handle @PoliceNG, where it clarified the reported security situation at the APC National Secretariat.
In the response titled, "POLICE PERSONNEL AT APC NATIONAL SECRETARIAT STRICTLY FOR MAINTENANCE OF LAW AND ORDER", the Nigeria Police Force said it acted to keep peace and ensure law and order at the place.
"Personnel of the Nigeria Police Force have been deployed to the National Secretariat of the All Progressive Congress, located at Blantyre Crescent, Wuse II, Abuja.
"The deployment is a proactive move by the Force to maintain peace and ensure there is no breakdown of law and order at the Secretariat.
"The presence of police personnel at the Secretariat is not to seal-up the Complex as has been reported in some quarters but rather to prevent any untoward situation within and around the APC National Secretariat.
"Members of the APC as well as staff of the Secretariat are therefore at liberty to conduct their legitimate businesses, in and around the Secretariat as always," the police said.