*Accuses Ekiti Governor of sponsoring political violence
*Says Fayose asked SSG to bail union members arrested for beating, injuring lecturers
"Is Federal University Oye Ekiti under Fayose's control?  What business has he to interfere in the decision that a Federal university council took to correct a wrong committed by some of its erring members of staff working to destabilize the university, if not that he possibly truly is guilty as accused by the VC? …For all these atrocities to be hanging on one person that Governor Fayose represents and yet he has been all over the place accusing a performing, serious President that Buhari represents of dictatorship and you members of the Nigerian Press have refused to expose him to serve as deterrent to others."
The Vice Chancellor of the Federal University, Oye Ekiti (FUOYE), Ekiti State, Prof. Kayode Soremekun, on Friday accused Governor Ayodele Fayose of being behind the violence threatening to destabilize the institution.
Prof. Soremekun added the Governor Fayose had been after his life for no other reason but that he served as Chief Returning Officer in the Edo State governorship election won by Mr. Godwin Obaseki of the All Progressives Congress (APC) against a candidate of Fayose's interest.
The vice chancellor, at a press conference in Ado Ekiti, on Friday, said that the governor was sponsoring some unruly union leaders, whom he accused of beating up some lecturers on campus some few days ago.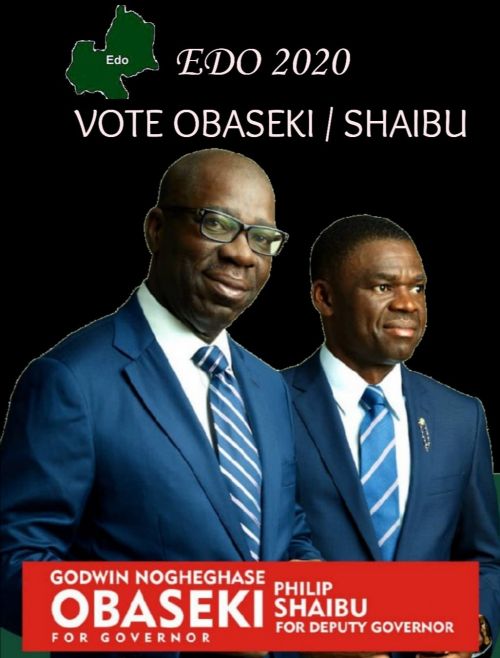 Three union leaders, including the Chairmen of Senior Staff Union of Nigerian Universities, Com Ademola Mutiu, his counterpart in National Association of Academic Technologists, Com Ekundayo Ojugbaye and Chairman of the Non Academic Staff union, Com Adebayo Dada, were suspended by the institution last week for declaring industrial action and for unruly behaviour to the council members.
Although The DEFENDER had difficulty getting the controversial Ekiti State governor to defend himself, it was however learned from a source that he had reacted through his Special Assistant on Public Communications, Lere Olayinka, denying the allegation saying he had no business with the Federal University, Oye Ekiti.
Denying the allegation, Fayose added, "The Vice Chancellor is the one that should search his conscience whether or not he is doing the right thing concerning the management of the university.
"Be that as it may, it sounds so illogical that head of a university will stand before the press to say that university staff should be arrested and detained by the police for protesting."
But Prof. Soremekun recalled that the governor's resolve to destabilize the university started a few days ago when he ordered the Secretary to the State Government, Dr Modupe Alade, to bail from police custody some union leaders arrested for beating up some of the university's lecturers.
Soremekun went further to say that the unionists were arrested after beating and inflicting injuries on some lecturers on duty in an attempt to effect total strike in the university caused by non-payment of hazard  allowance and allegation of lopsidedness in the promotion exercise.
He said, "The unionists were becoming so unruly in recent time.  In fact, they beat up some lecturers and we called for their arrest only for the SSG to bail them out acting on governor's directive.
"I am not a politician and I didn't expect the governor to be sponsoring violence against me.  Before the Ondo governorship election, it was rumoured that I would be the Chief Returning Officer and before I could blink an eye, Fayose released my phone to the world where all sorts of messages were being sent to me.
"As I speak with you now, my life and that of the Registrar, Mr. Daniel Adeyemo and other management members are not safe.  They even sent to a top management member Prof. Amun that they are coming to embarrass him in the church he presided over on Sunday, it is as bad as that.
"This fight is meant to save the soul of our university against partisanship.  It is a fight against principalities and power of darkness in high places working to politicize and destabilize our university", he said.
The VC insisted that the suspension slammed on the union leaders still subsists in spite of the threats and unruly behaviour against the management members.
He said he has written to the Minister of Education, Mallam Adamu Adamu and the National Universities Commission on the issue.
However, a respondent, who spoke to The DEFENDER on the Federal University Oye Ekiti development, lambasted Governor Ayodele Fayose for interfering in the affairs of a university that is Federal and not under the control of state.
"Fayose, after denying having any business with the Federal university, turned round to say it was illogical for the vice chancellor of a Federal university to stand before the press and say university staff be arrested and detained by the police for protesting.  Don't forget the VC alleged that how those erring union leaders that beat up and injured some of his lecturers got out of the net of police was through the governor's ordering of his Secretary to the State Government to bail them out.
"Is Federal University Oye Ekiti under Fayose's control?  What business has he to interfere in the decision that a Federal university council took to correct a wrong committed by some of its erring members of staff working to destabilize the university, if not that he possibly truly is guilty as accused by the VC?" The respondent lambasted Ekiti State governor Fayose.
He went further to say that, "Governor Fayose has been all over the place accusing President Muhammadu Buhari of dictatorship yet to be found in the President.  But not much has been said by you the Press to tell us what it is called, the governor's attitude of sacking a whole bank in his state for refusing to pay his PDP's Femi Fani-Kayode's wife from account sealed by court for money laundering reasons.
"Don't also forget that this same Fayose was accused for taking bulldozers to some petrol stations belonging to an Ekiti businessman for reason of political differences just as he has persistently been accused by the Muslim Rights Concern (MURIC) for declaring hostilities against the Ekiti State Muslims which, according to the Muslim rights group, had led to how masquerades attacked the Central Mosque of Ikun Ekiti inflicting injuries of varied degrees of its worshippers.
"For all these atrocities to be hanging on one person that Governor Fayose represents and yet he has been all over the place accusing a performing, serious President that Buhari represents and you members of the Nigerian Press have refused to expose him to serve as deterrent to others, at least, to save all of us from the public disgrace his nonchalant attitudes have caused us as patriotic Nigerian people.  As for me, Fayose appears to be above the law hiding under immunity.  But I don't blame him, I blame the Nigerian press for failing in their duty of cleaning our societies of such bad leaders that our people unfortunately wrongly voted into office," he said.