By Kemi Kasumu
Whereas so many Nigerians have had cause to point accusing fingers on some of the prophecies by some pastors in the country saying their prophecies about American presidential election were fake favouring Hillary Clinton, no one has been able to speak on the other side of it.  The other side of it is that, there was another man that predicted that Donald Trump would be the winner of the election and that man is Primate Elijah Babatunde Ayodele.
Primate Ayodele is Founder and Spiritual Leader of the INRI Evangelical and Spiritual Church, Oke Afa, Isolo, Lagos who for 30 years has been speaking on what has today been published on annual basis called, the "Warnings to the Nations" (WTN).  With WTN, Ayodele has created impression that his message or prophecy is meant not only to his nation of residency, Nigeria, but more widely all the nations of the world.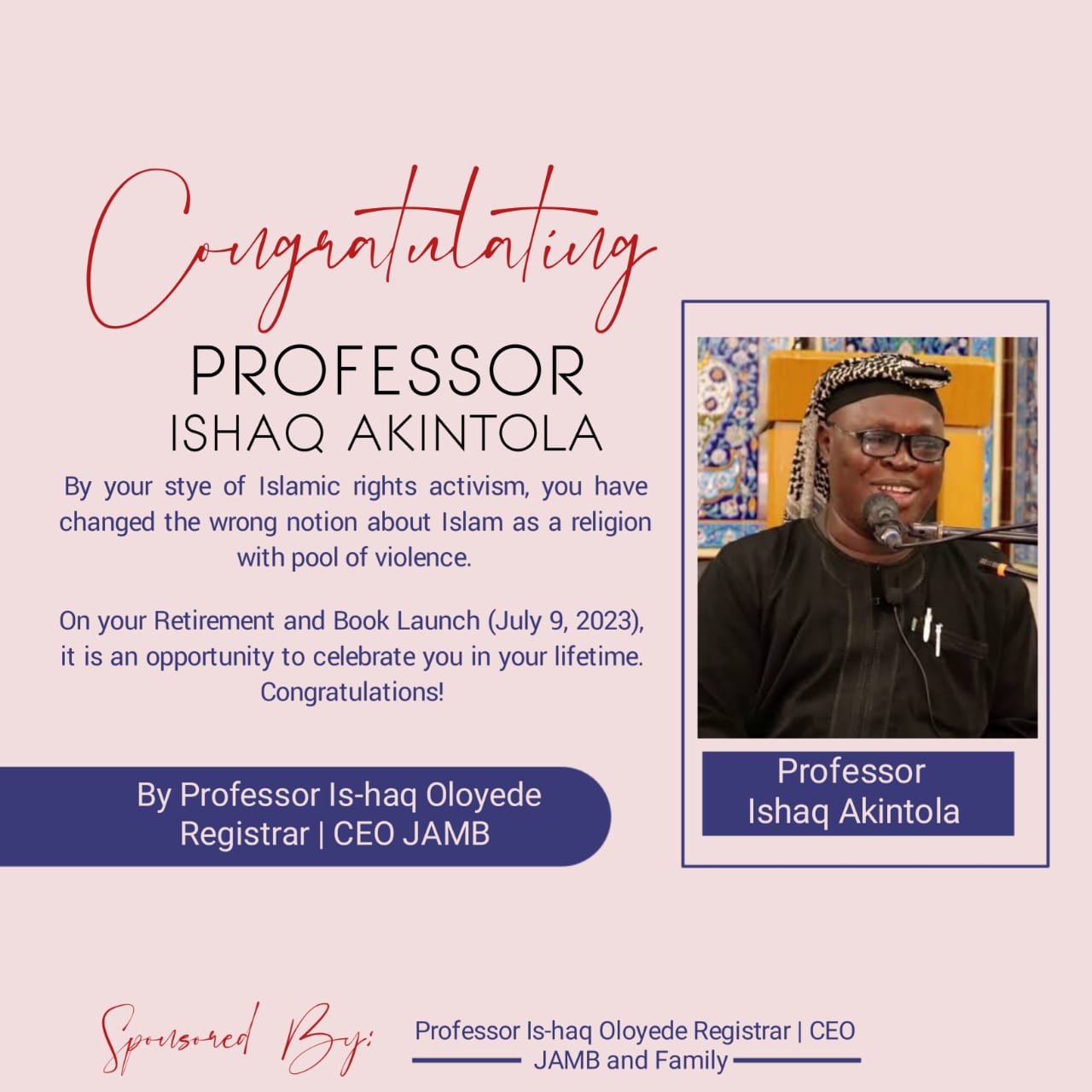 It is this definition given to wide reach of his message that enables him to deliver what he calls the prophecy that is from God to all peoples of the world depending on how it comes and the direction he is given.
Therefore, the Ikere, Ekiti State-born member of the Lord's Vineyard, apart from many of his prophecies warning the governments, business conglomerates, sports community, individuals and so on within Nigeria, has predicted about many people, politicians and governments international which came to past.
Ayodele predicted in Tribune of 23 November 2014 on Page 51 that, "If APC picks Buhari, it will make things harder for Jonathan."  It is however not clear whether it was because that prophecy that the Jonathan government and PDP was so jittery that they wanted they were described by Otunba Bosun Oladele as "catching cold when APC sneezes" asking what would happen to them when APC eventually actually coughed.  Otunba Oladele, former Oyo State Commissioner for Information and Orientation, is today a member of the Federal House of Representatives.  The PDP-led government of Goodluck Jonathan was at that time generally known to be ditching out policies from churches particularly as he was perhaps believed to be working mostly on the advice of then President of Christian Association of Nigeria (CAN), Pastor Ayo Oritsejafor.
In the Sunday Sun Newspaper of December 28, 2014 when the Nigeria's leading opposition party, APC, at that time faced with challenges choosing which part of the country its vice presidential candidate would come from, Primate Ayodele predicted that the APC's vice presidential ticket would be zoned to the South West.
His words, "APC will fail in Delta, Rivers and Cross River states.  If APC embarks on aggressive grassroots campaign, the party will win presidential election in 2015…The election will be money for money.  The pressure will be much on INEC to change the date of elections.  Vice Presidential ticket of the APC will be zoned to the South West…Jonathan will be the last President that PDP will produce in Nigeria…There will be an attempt to impeach Tambuwal, the Speaker of the House of Representations, but the attempt will be in futility.  The House of Representatives members should do away with impeachment of Tambuwal because it wil lead to a serious crisis that will spread to the Senate.
"We need to seek the face of God in January because God wants peace for this country but the people, I mean the sycophants that surround the government will lead the President and other policy makers to take a wrong decision…" Page 38, Sunday Sun, December 28, 2014.
It was in the same publication that he said, "President Jonathan needs to pray over his health and for him not to lose someone very close to his heart."
It was also in the same publication that he predicted among many things on the international scene that, "Coming general elections in Ghana will witness crisis for the first time in the history of the country."
On America elections
Primate Ayodele said pointblank that, "Republican Party will take over from Obama as the President of America in the coming general election." Sunday Sun December 28, 2014, Page 38.
Ayodele was also published to have said that, "A coup is coming in one of the African countries.  There will be crises in Togo, Gabon and South Africa," he said, adding on the economy aspect that, "Nigerians should expect increase in the price of petroleum products in 2015.  Price of aviation fuel will be increased and this will make air transport fare to go up….We need to pray to avert ship wreck."
In The DEFENDER, an online media, Primate Ayodele was published on October 11, 2016 to have also spoken on the American elections.  He said, "Hillary becoming President of America is not going to be news because it is long predicted, but she will face some challenges to get there and if Donald Trump eventually wins her, it is going to be a problem to the whole world.  So Hillary must be strategized in order to succeed at all cost.  She must work on some states in America and then we have to pray for her so that she can complete all her task."
Vanguard also reported the same just like some of the other dailies did.
On Chibok school girls
He predicted that, "Not all the girls would be released.  Some would be released on negotiation.  The government needs prayers for directives on the issue of negotiation.  It is prayers we need in Nigeria.  Involving America, Chad and other countries is just a waste of time.  They are all sycophants.  Jonathan thinks they are his friends while they are not."  Tribune 23 November 2014.