*As 454 students matriculate
The Founder and Proprietor of Crescent University, Abeokuta (CUA), Judge Bola Ajibola, has awarded thirty scholarships to 30 new students to study courses of their choice beginning from 2016/2017 academic session.
This was unveiled at the twelveth matriculation of the institution, recently, where a total of 454 students were matriculated into the university's Colleges of Law, Information and Communication Technology, Social and Management Sciences, Natural and Applied Sciences,Environmental Sciences and Post-graduate Studies.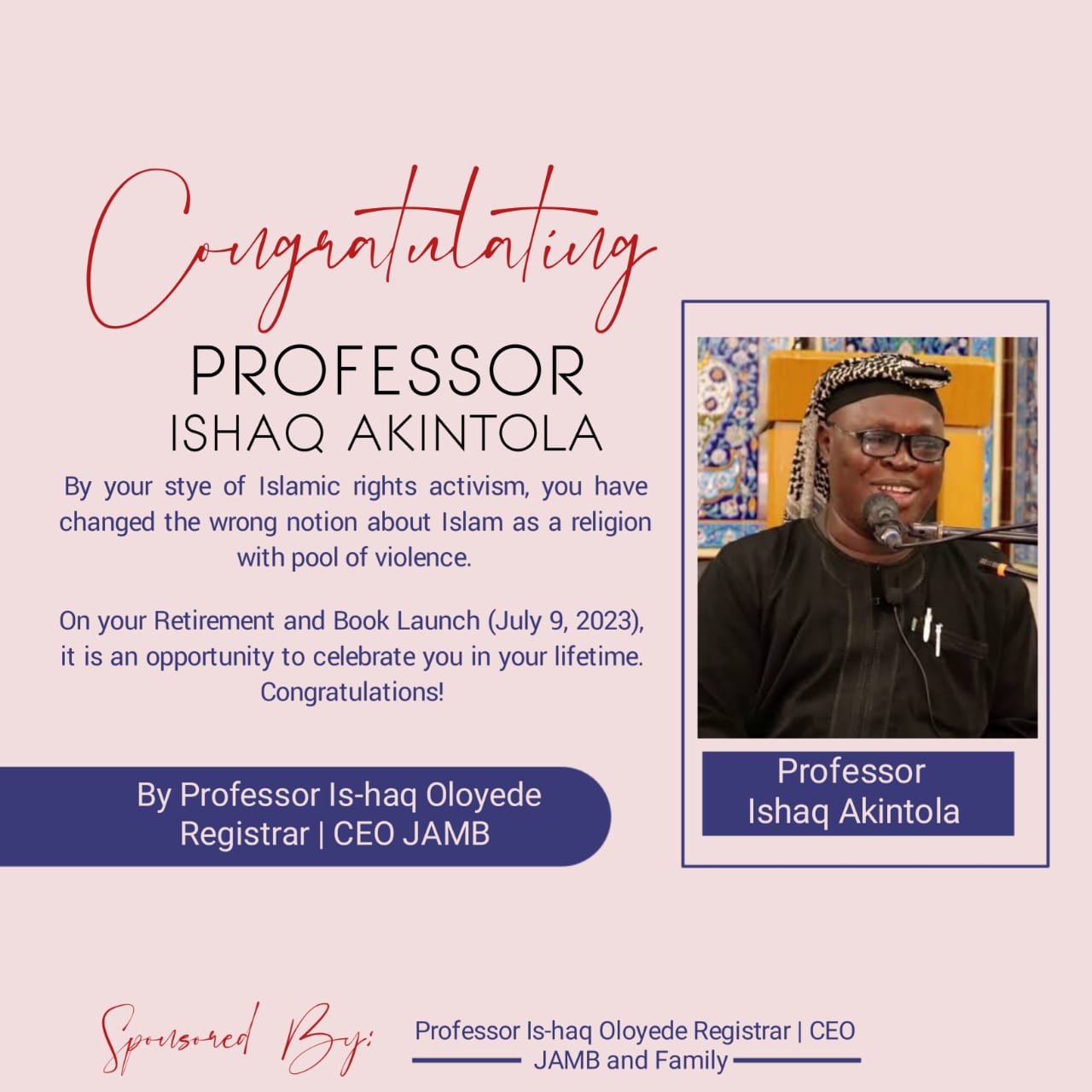 In his matriculation address, the Vice Chancellor, Prof. Ibraheem Gbajabiamila stressed the commitment of the institution to promoting corporate social responsibility in education sector for the benefit of humanity.
Congratulating the students, Gbajabiamila said, "It is our esteemed resolve to train and produce men and women  of strong character and integrity who can stand the test of time, build a virile and just society as encapsulated in the mission and vision of the university."
He admonished that the outstanding performance of Crescent University accreditation exercises, by the National Universities Commission (NUC) that made it possible for most of the fresh students to be admitted into the university, should be maintained and continued to reflect in their commitment to good moral conduct and academic excellence.
Reminding the students of their primary assignment being their academic pursuit in the university, Prof. Gbajabiamila urged them not to allow any peer group influence to distract them from academic work since the level of their commitment to academic work would determine the degree of their performance in all examinations.
The university don admonished the students  to shun antisocial behaviours such as cultism, drug abuse, violence and examination malpractices as any of these could lead to their being sent away from the university.