As a media organisation, while The DEFENDER is inclined to criticising the government where necessary though constructively, it will not be eyes-closed to its positive performances because anybody that national interest first must be open and positive about the administration of the nation.  Prince Tony Momoh, Nigeria's former Minister of Information once said in an interview that the media is the only body that has opportunity to change Nigeria for better and investigate anybody whether covered by immunity or not.  He continued by saying that the media should be thanked when a country is doing well or questioned when the country is doing badly.  In our own way at The DEFENDER, we have assumed the responsibility to be positive about our country Nigeria and we will therefore not do things which derail the operators of the government except where the operators themselves do not mean well for the country.  It is as a result of the aforementioned that we have worked on the above title, "Buhari's three key promises: An assessment" intentioned to opening up on the workings of the government not adequately talked about by critics, wittingly or unwittingly, and advising the government on areas that need to be worked on.
Ahead of the March 28, 2015 general elections, then General Muhammadu Buhari in his campaigns vying for the office of the President of Nigeria had made it clear that his administration, if elected, would look beyond the oil in uplifting the country from his protracted economic, social and food security problems.  He was clear about what he would do: Repair of the then already dwindling economy by diversification into agriculture and solid minerals, securing the country by stopping Boko Haram and other criminal activities across the country including the militancy in the Niger Delta and untiring war against corruption as, according to him, "if we do not kill corruption, corruption will kill us."
It was however observed that after his inauguration on May 29, 2015 he was meant to be received into the ceremonious welcome to the Villa as brand new civilian President, Muhammadu Buhari swung into action resuming into the war front by first visiting neighbouring countries and then to Germany all for the purposes of developing some diplomatic understanding that would see to blocking the routes through which Boko Haram insurgents and oil thieves get into and escape from Nigeria.  That is security.  Today, one can clearly see that activities of the Niger Delta Avengers and other militants in the region bombing oil installations thereby diminishing Nigeria's national foreign exchange earnings being a long time mono-economy nation were as a result of the Buhari's first moves blocking their criminal oil theft business.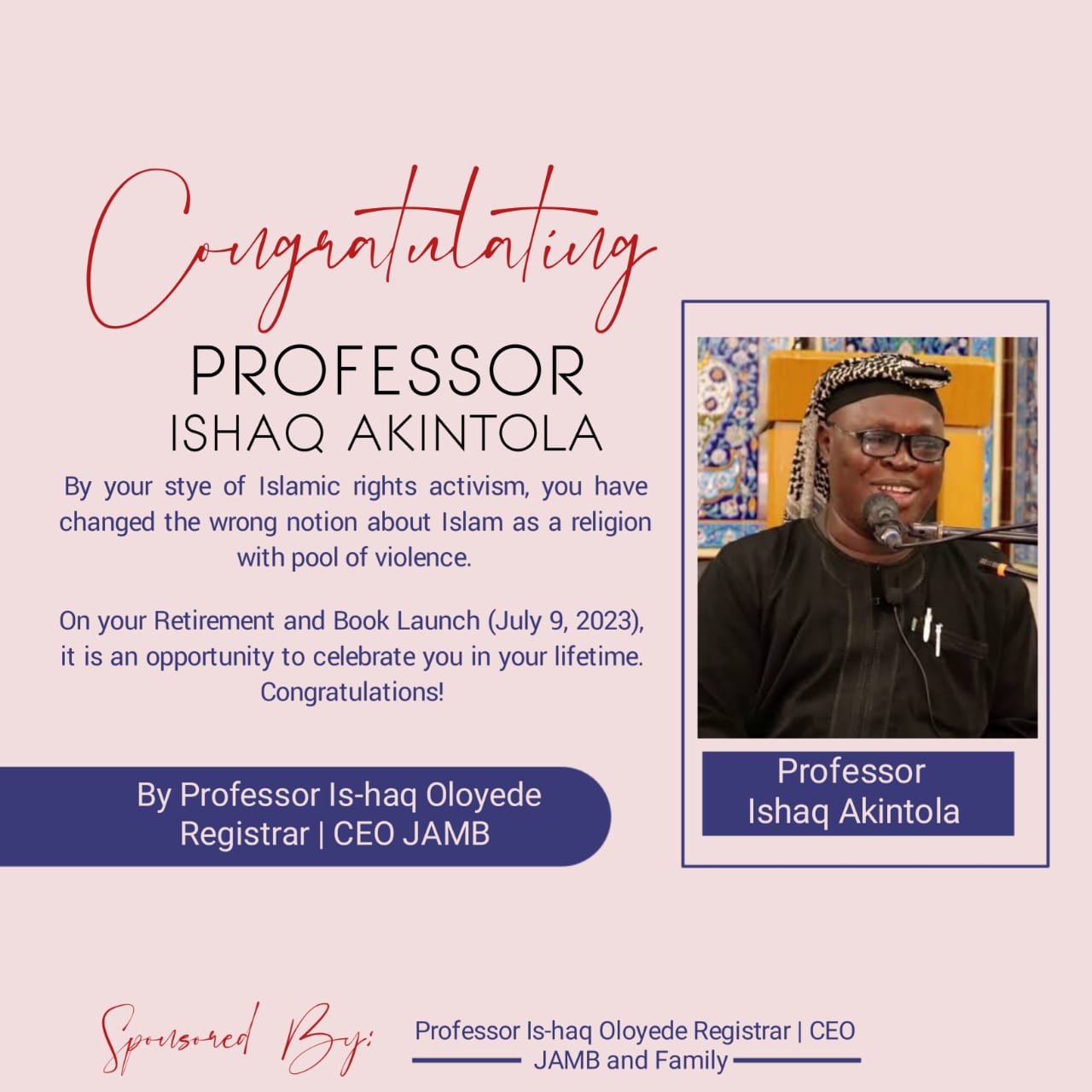 When the oil thieves could no longer thieve oil as the platform for escape into Equatorial Guinea to sell and returning with weapons that they used to operate with had been blocked by President Muhammadu Buhari, they resulted to destroying the oil installations so that if they could no longer thieve and export the proceeds of their oil theft their own way, nobody else should be able to live on the oil, not even the legalised institutions of the Federal Government.  However, the President had refused to be provoked as, despite every threat and dangers they posed to the nation with their agitations, he remained polite, peaceful but steadily on the effort to ensuring that things become normal in the region.  He went ahead, despite all the threats, with his plan to begin the Ogoni clean-up and ensure that all projects that needed to be embarked upon for Niger Delta development were carried out.  Few days ago, Minister of Niger Delta, Pastor Usani Usani, declared that all Niger Delta development projects were 90 percent completed.  That was less than 19 months (one year seven months) into office of the Buhari's administration.
Same way the President did the blockage of the Boko Haram insurgents who before the Buhari administration came would carry out attacks of mosques, churches and other places killing innocent people and escaped through the borders into neighbouring countries.  Today, from being technically defeated, Nigeria can boast that the Boko Haram insurgents have now been finally crushed as their last bastion of Sambisa Forest has fallen to the fire powers of the Muhammadu Buhari's military might.
As those have been going on and are being achieved successfully, the war against corruption was at its peak.  However, the judges, lawyers and some vital figures of the National Assembly were said not to be interested in seeing the anti-corruption war succeed.  It was evident in lack of single conviction in all the suspects presented by the Economic and Financial Crimes Commission (EFCC) before the courts.  As that was being addressed, the Senate turned down the presidency's request for confirmation of Ibrahim Magu as substantive Chairman of the EFCC claiming security report as reason for its rejection, an attempt that many observers have viewed from the angle of effort to weaken the anti-corruption czar's determination to, in line with Buhari's intention, stamp corruption in high and low places out of Nigeria no matter the status of who is involved.  At any rate, the anti-corruption war of the administration is being adjudged a pass mark by many meaningful Nigerians and international observers.  It is so much today that image of Nigeria is being changed from the hitherto "negative" to "positive" in the global communities, so much that the recently re-elected President of the Republic of Niger campaigned to be re-elected hiding under the name of Nigeria's President Muhammadu Buhari, whose popularity had already soared internationally despite misrepresentation locally.
On the economy, while the achievement in this sector has remained work-in-progress, the agriculture successes are seen as being a positive thing to happen to the country in the last two decades.  President Buhari's agricultural diversification initiative being keyed into by some Nigerian governors who embraced it is now paying off.  If Ondo and Ekiti governors for instance have keyed into the Buhari's agriculture policy, they would not suffer the exposition of hunger-cries of their people due to unjustifiable inability to pay salaries.  In the past, when government of old Ondo State (before extraction of Ekiti) encouraged farming, civil servants also farmed and relied less on their salaries to buy food.  They individually owned a farm assisted by students, who happily did for them.
Lagos and Kebbi governors have led the way by keying into a Lagos-Kebbi Rice growing partnership that has successfully brought about LAKE Rice which distribution via properly monitored sales started in selected sales points across Lagos three days to Christmas.  It was done on one-man to one-bag basis which ensured that the rice that was meant to be for the benefit of the final consumers did not end up into the hands of major rice distributors who have the culture of buying off such products from the producers only to hoard same in their warehouses to create artificial scarcity justifying their wicked hike in prices of the essential commodity.
LAKE Rice means Lagos-Kebbi Rice.  And this Lagos-Kebbi Rice arrangement has been widely applauded by many including the President of the country who promised that more would come.  It would be recalled that Dangote's intervention in rice production in Jigawa State is also in progress.  There are more interventions driven by the economic policy of President Muhammadu Buhari.
The DEFENDER, while appreciating all the progresses being made in the rice production, wishes to seize the opportunity of this Editorial to call on President Muhammadu Buhari, governors of the 36 states of the federation and Minister of the Federal Capital Territory (FCT) not to stop at rice alone in ensuring food security for Nigerian people.  Governments should encourage farmers to plant and produce more food like plantain from which flour food called Elubo Ogede in Akure area is made, which has been proved to be free of starch but rich in protein, encourage farmers to plant all kinds of Nigerian beans for example, Otiili and Feregede beans species in Akure Division of Ondo State and Ijesha Land and other parts of Osun, Ondo and Ekiti states.  Farmers should be encouraged to increase production of food items that are popular in their respective areas just like yam for pounded yam is popular in Benue, Ondo, Ekiti and Ijesha Land in Osun State and others.
In Ondo State for instance and particularly in Iju and Itaogbolu, both headquarters towns of Akure North Local Government Area, the rice that people eat there is largely produced by them currently without a push by the government of the state, while they pay less attention to imported rice.  This is however a challenge to the incoming government of Chief Rotimi Akeredolu as new Governor of Ondo State to work on so that in the next 12 months to his assumption of office, Ondo State people under his administration will have no reason to look towards the seaport of Lagos before they eat rice.  Also in Achalla, headquarters of Akwa North Local Government Area of Anambra State, the rice produced by the community, this media organization gathered, can feed the entire South Eastern Nigeria.
Yes, rice is staple food but Nigerians have had the capacity to produce it and they have been producing same over the years.  If Nigerians of other parts have course to complain about the kind of rice that is produced for instance in Igbemo Ekiti or Iju Akure, it is more sensible to approach people in the farm areas of production to lodge their complaints instead of outrightly dumping what is their own and allowing some foreign rice to dominate their food sense and consciousness. There is no Nigerian rice that is stone-based.  If there is stone in any, it is the process, which can be corrected because rice is planted and harvested stoneless.  If Nigerians can persist in consuming their own food, no other country in the world will be well fed more than they are and they will have capacity to export and foreign exchange for the country.  From maize alone, different types of food can be derived.  All these food varieties Nigerians are capable of producing.  That all these are being produced and many people still cry of hunger therefore wanting to kill themselves because of ban on foreign rice via land borders calls for concern in the attitude of Nigerians themselves towards what is good for them and their country.
What President Buhari, the governors and FCT minister should now do is to, after having encouraged the production of those food varieties as listed above, they should have sincere policies whereby government will buy food items produced by and from farmers and go ahead to create Government Food Sales Centres within existing markets across the states of the country where the final consumers will go directly and buy rice, beans (whether Akure beans or Hausa beans), yam, plantain flour materials for Elubo Ogedge, Garri, Cocoyam, pepper, etc.  If a bag of rice is, like LAKE Rice, sold for N12,000 for instance, two, three, four persons without capacity to buy a full bag can contribute the N12,000 to buy and then share among themselves.  When they finish eating, they go back there and buy another bag either of rice, beans, maize or wheat.  If it continues this way, nobody will force the wicked hoarders of rice to bring down their prices when they will shamefully do.
The same arrangement should be made for other items such as building materials like planks, cement, roofing sheets, etc.  holistic effort should be made by government at all levels to provide housing units that people can live in either on rent or purchase.  Government should also work on cliques, who make stable electricity supply seeming unrealisable and break their grip.  If sales of power distribution do not pay the country like the distribution companies (DISCOs) have made it to look, state system which knew how the power distribution licence or rights got into their possession via sales should find it easier to reverse the deal and make sure that Nigerian people have stable light at all times.  This will bring about all-inclusive economic boost and boom.
This is important because in Nigeria, private people in business do not have the interest of the masses at hearts reason they would never do things any way that favours the people.  Many of the marketers of food, building and clothing materials, even petroleum products are only concerned about how to maximise profits without bothering about hardships their over-profiteering is causing the people.  That is why a rice seller from Lagos would visit Sango-Ijoko market of less than six kilometers away to buy rice for N14,000 per bag of imported rice only to take it to Iyana-Ipaja, Ikeja, Oshodi, less than six kilometers from the market place, and sell to complacent Nigerians for N22,000.
Nigeria is the only place where fall in quantity of commodity demanded always witnesses increase in price even in the face of excess in quantity supplied.  Which accounts for the cries at yuletide of some tomatoes and pepper sellers in Lagos market who said, "The basket of tomatoes we sell for N500 is now N5,000"  and they still cried that "The country is hard now because nobody wants to buy."  There is nobody that would want to patronise a market that put N4,500 increase on its tomatoes basket simply because it was Christmas time.  This is the nature of an average Nigerian market person particularly in the Southern part of the country.
Government should take full control of the market by regulating the quality of supply and controlling the prices.  This way, Nigeria will be great and the masses will see the government they installed as truly working for their own interest.