*Sanusi, Bola Ajibola, Abdul-Rahman Ahmad, Oloyede also make list
President Muhammadu Buhari, has been listed among the 500 most influential Muslims in the world for the year 2017.
President Buhari was listed as number 17th in the publication while Sultan of Sokoto and President of the NSCIA, Alhaji Muhammadu Sa'ad Abubakar occupies the 22nd position.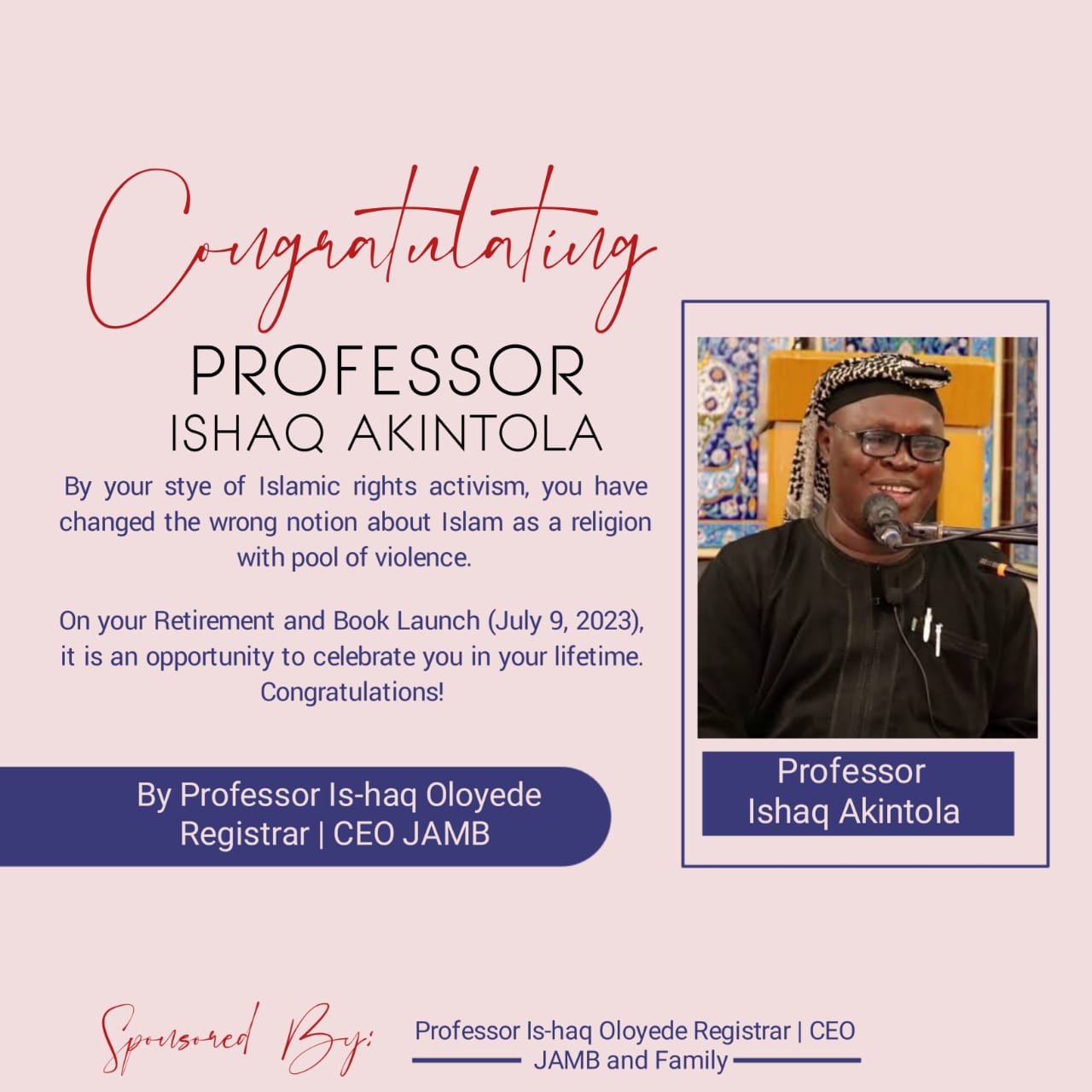 National Missioner and Chief Imam, Ansar-Ud-Deen Society of Nigeria, Sheikh Abdulrahman Ahmad was the new entrant in the 2017 edition of 'The Muslim 500', the publication chronicling 500 most influential Muslim personalities in the world.
His name was listed alongside the Emir of Kano, Alhaji Muhammad Sanusi II, the Secretary General of the Nigeria Supreme Council for Islamic Affairs (NSCIA), Prof. Is-haq Oloyede and former Attorney-General and Minister of Justice, Prince Abdul-Jabbar Bola Ajibola who had earlier made the list.
Bola Ajibola is the President of the Islamic Movement for Africa (IMA) and proprietor of Nigeria's faithbased university leading in moral and academic excellence.
The 500 Most Influential Muslims is an annual publication first published in 2009 which ranks the most influential Muslims in the world. The publication is compiled by the Royal Islamic Strategic Studies Centre in Amman Jordan.
It highlights people who are influential as Muslim and how they have been able to, through their influence, benefit the community both within the Islamic world and in terms of representing Islam to non-Muslims.
In the 2017 edition, only Ahmad, Ajibola, Oloyede and Sanusi were listed in the publication from Nigeria. Many other renowned African clerics including Khalifa Sheikh Mohammad (Kenya), Sheikh Muhammad Aboulai Cheba (Mozambique) and Mufti Ismaila Musa Menk of Zimbabwe also made the list.
They were all recognized by their contributions to their various communities through the promotion of religious understanding and engendering harmony among adherents of Islam and people of other faiths.
The publication specifically acknowledged how Imam Ahmad, as the National Missioner of Ansar-Ud-Deen, a 93-year old Islamic Society, has promoted spiritual development of the Muslim Ummah.
The Publication said, "Sheikh Ahmad is the Chief Missioner of Ansar-Ud-Deen, a 93-year old Muslim organization established for the purpose of the educational development of Muslims and also as a body to enhance the moral and social development of the Muslim Community. Membership of the organization is measured in millions and its achievements in Nigeria span across faiths and ethnicity."