*As Atiku conspicuously absent at Buhari's book launch
*Buhari got to Villa despite being promised denial – Gowon
*President a man of assignment – Tinubu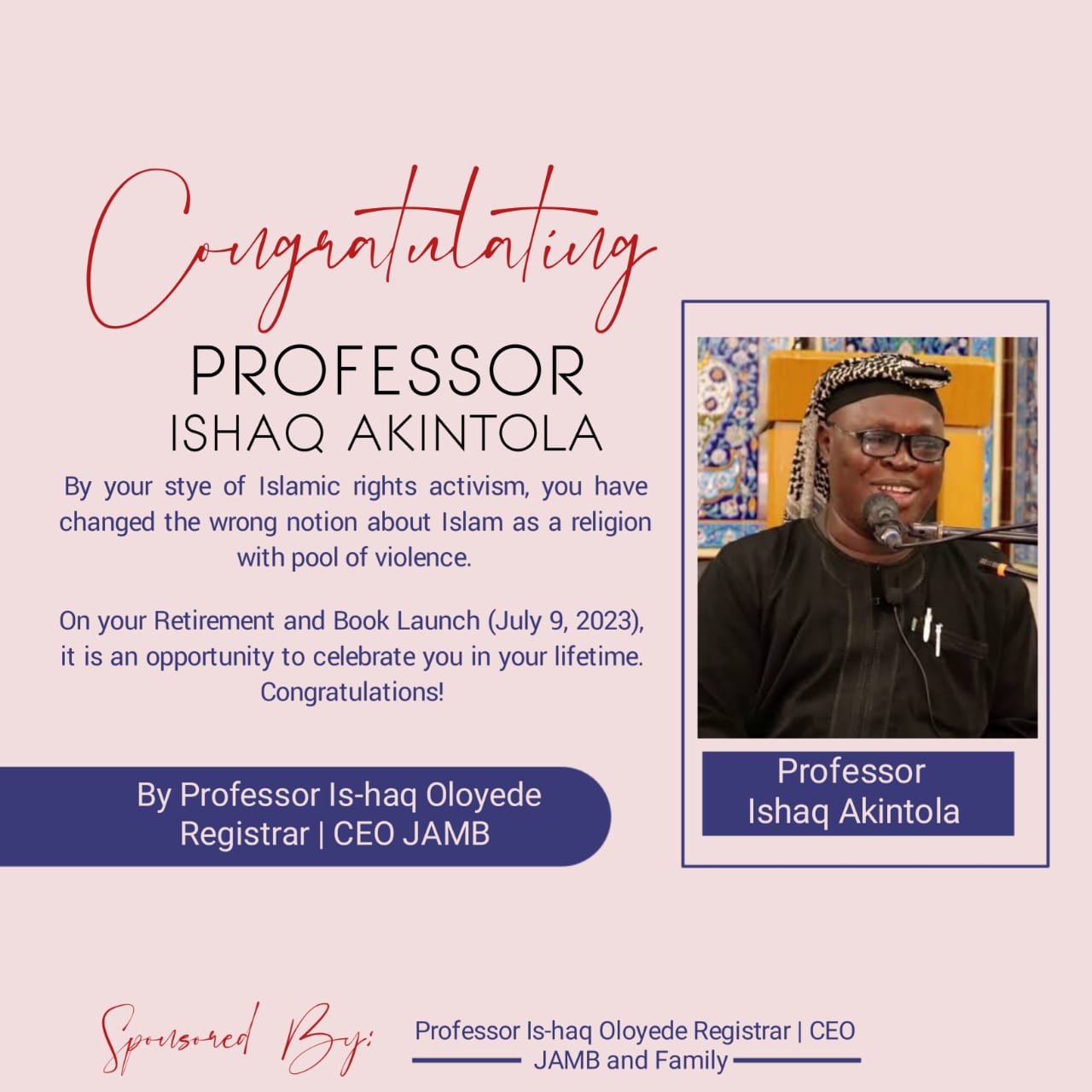 *Says Buhari never wavered for once in journey to save Nigeria
By Kemi Kasumu
Former Head of State General Yakubu Gowon, among many eminent people from across the West Africa sub-region, described President Muhammadu Buhari as a fighter and a man of destiny. He spoke even as former President Olusegun Obasanjo said Buhari was an upright man.
Speaking as Chairman of public presentation of a book written in honour of President Muhammadu Buhari, in Abuja, yesterday, General Gowon described Buhari, "As a combat politician," who fought to take over villa "despite being told he will never see it", adding that he has been doing his best to fix the country and get the suffering of the people alleviated.
The book, in three parts and 24 chapters titled: "Muhammadu Buhari: The challenges of leadership in Nigeria,'' was written by Prof. John Paden.
In his remarks as the Special Guest of Honour at the event, former President Olusegun Obasanjo described President Buhari as an upright man adding that the book chronicling his struggles and career until May 29, 2016 was for those who needed to know about the man Buhari. He urged Nigerians to read the book for the right reason of progress, unity and wholesomeness of Nigeria.
The event went on even as absence of an APC leader and former Vice President, Alhaji Atiku Abubakar, was conspicuously noticed. His absence was later explained by his media adviser Paul Ibe to be due to late receipt of invitation to attend.
Speaking as one of four reviewers of the book, the national leader of All Progress Congress (APC), Asiwaju Bola Ahmed Tinubu, called for the re-introduction of history in the curriculum of secondary schools stating that "a nation that forgets its past forgets everything," even as he described Buhari as a man on an assignment to fix the wrongs done by nearly two decades of bad governance adding that the formation of the APC was also a sacrifice made for national salvation.
His words: "The formation of the All Progressives Congress (APC), is an important event that the book addresses.  The merger was the result of teamwork, belief in the democratic will of the people and a commitment to national purpose.
"Many of us invested ourselves, our heart, body, mind and soul in this project for national salvation. Many did not want it to happen and fought to undermine the good we sought to accomplish. Many others straddled the sidelines, neither completely in nor completely out, but
waiting to see how the prevailing winds might blow before making their move.
"Muhammadu Buhari never wavered for one moment on this journey. Proving to be a focused leadership, he acted with a single-minded determination that showed no fear or doubt in the rightfulness of the cause we pursued. I know this for an unassailable fact because I was there with him, every step of the way, to fight against what the realists told us were in-surmountable odds.
"He was on national assignment when he became military head of state in a well-intentioned effort to straighten things out and set Nigeria on a better path. When he ventured into politics and competed for the Presidency, culminating in his 2015 election victory, he was still on assignment, showing that there was no other way for this nation to go but the way of democracy, no matter how difficult the path may be.
"Now, as sitting President, he is on an assignment, against time, to undo the wrongs of nearly two decades of bad governance," Tinubu said.
Former US Ambassador to Nigeria, John Campbell, who also reviewed, the book described as a mistake, America not showing enough interest in Nigeria, not giving the country the attention it deserves as the giant of Africa, urging it not to repeat the same mistake.
Prof. Ibrahim Gambari, also one of the book reviewer, spoke about Buhari's first tenure as military head of state, corrected some false impressions that he was a religious and ethnic bigot and an autocrat.
Gambari said a major challenge is the expectation of change by the populace. He urged Buhari to engage NGOs and non-state actors in the corruption and change mantra, advising him to practice politics of inclusion to ensure peace.
Dr. Ogbonaya Onu who was among the book reviewers paid glowing tributes to the President, as according to him, Buhari smacks a courageous President who reclaimed the insurgent occupied parts of Nigeria both in his military era military head of state and now as civilian President. Onu described the Daura, Katsina State-born President as a leader with zero tolerance for corruption.
The author, John Paden, in his remarks said the book was an attempt to introduce Buhari to international audience, since Nigerians already know their President.
He also wanted to use the book to address issue of leadership and challenges therein, like national unity and security, corruption and economic melt down.
He also talked about how the independence of the judiciary was crucial to nation building.
The event also featured a documentary on President Buhari, titled "Leading from the Front", showed his military career and political life.
In the meantime, Niger Republic President, Mahamadou Issoufou, at the book launch, commended the President Muhammadu Buhari's administration for fighting the Boko Haram insurgents to a standstill.
The Nigerien President, who spoke in French, saluted Buhari's leadership qualities, saying Nigerians and Nigeriens had a lot to learn from the Nigerian leader.
He acknowledged Buhari's achievements in the areas of security, good governance and the fight against corruption.
Aside the Presidents of Chad, Idriss Deby, Niger Mahamadou Issoufou and Benin Republic, Patrice Talon and representatives of the president's of Cameroon and Equatorial Guinea, who were physically on the ground to witness the occasion, others include wife of the President, Aisha Buhari, Vice President Yemi Osinbajo and wife, Dolapo, Senate President Bukola Saraki and his wife Toyin, Speaker Yakubu Dogara and wife, former Vice President Namadi Sambo, service chiefs, members of federal executive council, lawmakers, governors, members of organised private sector, members of the diplomatic corps as well as royal fathers.