*Says economic challenges posed by Avengers should be seen as blessings in disguise
*Ex-Attorney-General says the problem with Nigeria is laziness
 By Kemi Kasumu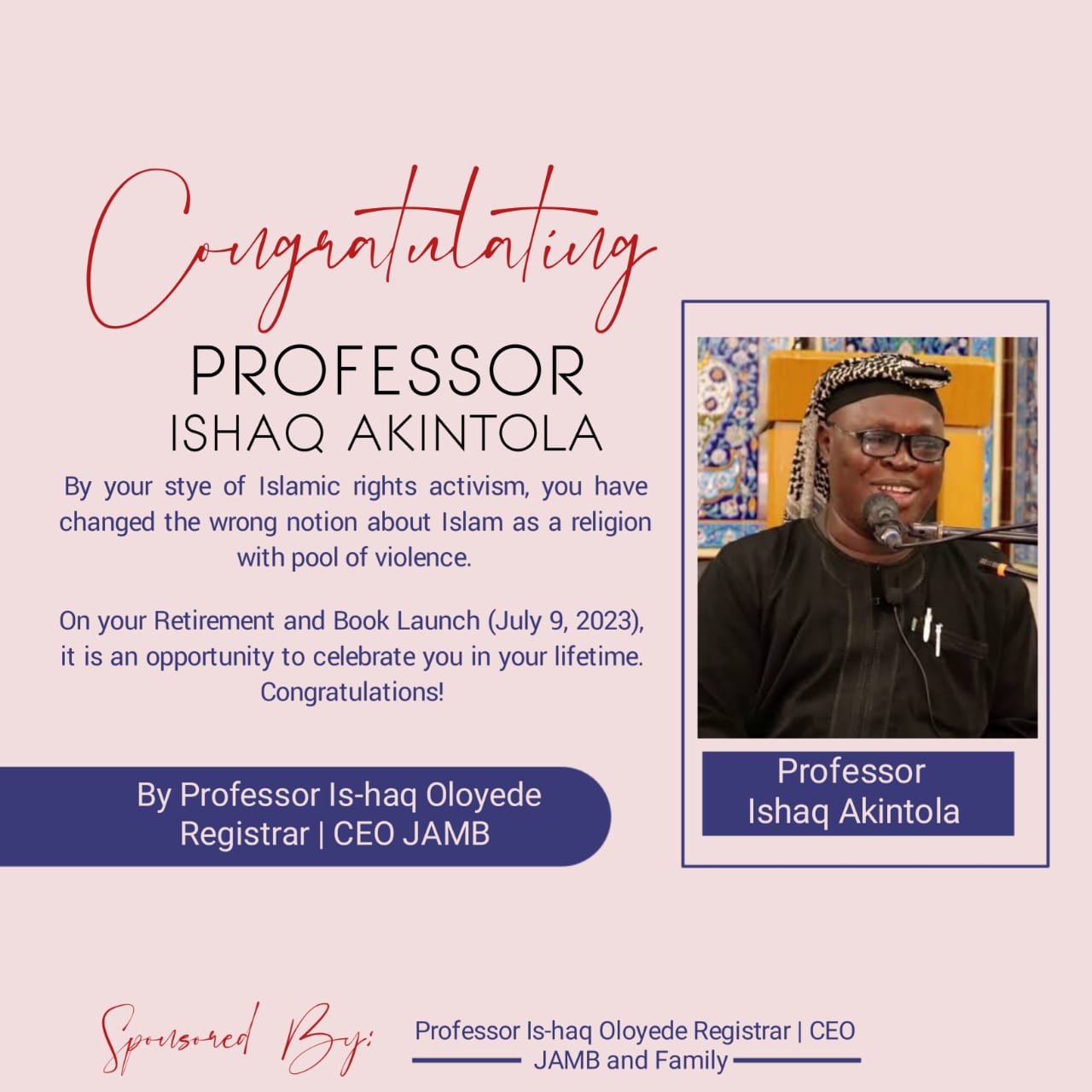 Retired Judge of the International Court of Justice, at The Hague, Prince Bola Ajibola (SAN), has described the recession mantra being sung around in the country as unnecessary. He said the only problem with Nigeria was that Nigerians were used to cheap money and laziness thereby had unnecessarily given the chance for some militants to exploit such attitude to hold the country into ransom economically.
Ajibola, who is also a former Attorney-General of the Federation and Minister of Justice, said the Minister of Finance, Mrs Kemi Adeosun, should not have said Nigeria was in recession as, according to the former President of the World Bank Arbitration Panel, there were many other ways apart from oil that government and the people could engage in which could boost national economy one of which he said was agriculture.
The former Nigerian High Commissioner to the United Kingdom went on to say express concern that Nigerians were busy shouting recession, hardship, hunger while refusing to embrace the change that would take them to doing things for themselves in order to make their lives better once and for all.
"I hope this recession is not a political gimmick to run down this government. Otherwise, why do we always shout recession when we have all it takes to be great? There was a time in this country when we had groundnut pyramid in the North, in the Middle Belt we had the hide and skin, down South West we had cocoa and we were second to Brazil in exporting cocoa. In the South East area we had palm trees and palm oil, we were never indebted to anybody or any country and we were really developing. Even with all that, Nigeria was rich in mineral resources in quantum to the extent that even agriculture was then regarded as one force, there was gold, bittlemen etc. Apart from that we have human resources. It is for us to develop ourselves to ensure that we can really be industrialized and stop relying on money from the South South. It is lazy. We should work hard to enrich ourselves with our agricultural and mineral resources. Nigeria will still be rich, credible place at a given time. The whole place is what is called a land flowing with milk and honey.
"A new orientation could get us there, a new orientation that could involve hard-work. We don't need any recession at all because we have the available resources that could make us great. Even our herbs could help us here in Nigeria to make our own money too rather than depending on chemical drugs. There are so many things we can do if we are determined as a people. The problem is that we have been used to laziness. Now that things are dwindling, we have things that can replace it all. 'Change begins with me' is therefore in right direction. Can't we do something to address the situation? We are in the midst of plenty but we are making noise rather than doing something. We now must work had because, if not, we can't get where we wish to go.
"Some people are already profiting it because the hardship resulting from where we all led ourselves into by our laziness. A lot of people are now packaging food stuff making it possible for them to preserve food and sell to places like shoprite because they now have a better packaging of their products. It is a new awakening very helpful. In other word, it looks as if these Niger Delta Avengers have opened our eyes to our blessings in other areas. Once they destroy their own, we can develop our own and make money. It will spur some of the states to start producing as Federal Government recently started encouraging them on agricultural production. They started it with Kogi rice and it was successful. If areas affected by flood can now be planting rice, they will make a lot of money for Nigeria and we can export and we will be self sufficient.
"At the moment, some poultry farms are doing collective raising of chickens and sell to the companies which will pay them. This was not here before. Others are now doing same. We learn to look inward to help ourselves as importing food is becoming very expensive because Naira is very weak.