By BASHIR ADEFAKA
The Muslim Public Affairs Centre (MPAC) has reacted to the death of Prince Bola Ajibola (SAN), a global citizen with full grip of the knowledge of law, who had his last breathe on the surface of the earth Sunday April 9, 2023.
Executive Chairman of the MOAC, Alhaji Disu Kamor, who made the reaction in a message sent to The DEFENDER Monday night, described the late mentor with virtually limitless achievements across bar as a giant among his peers.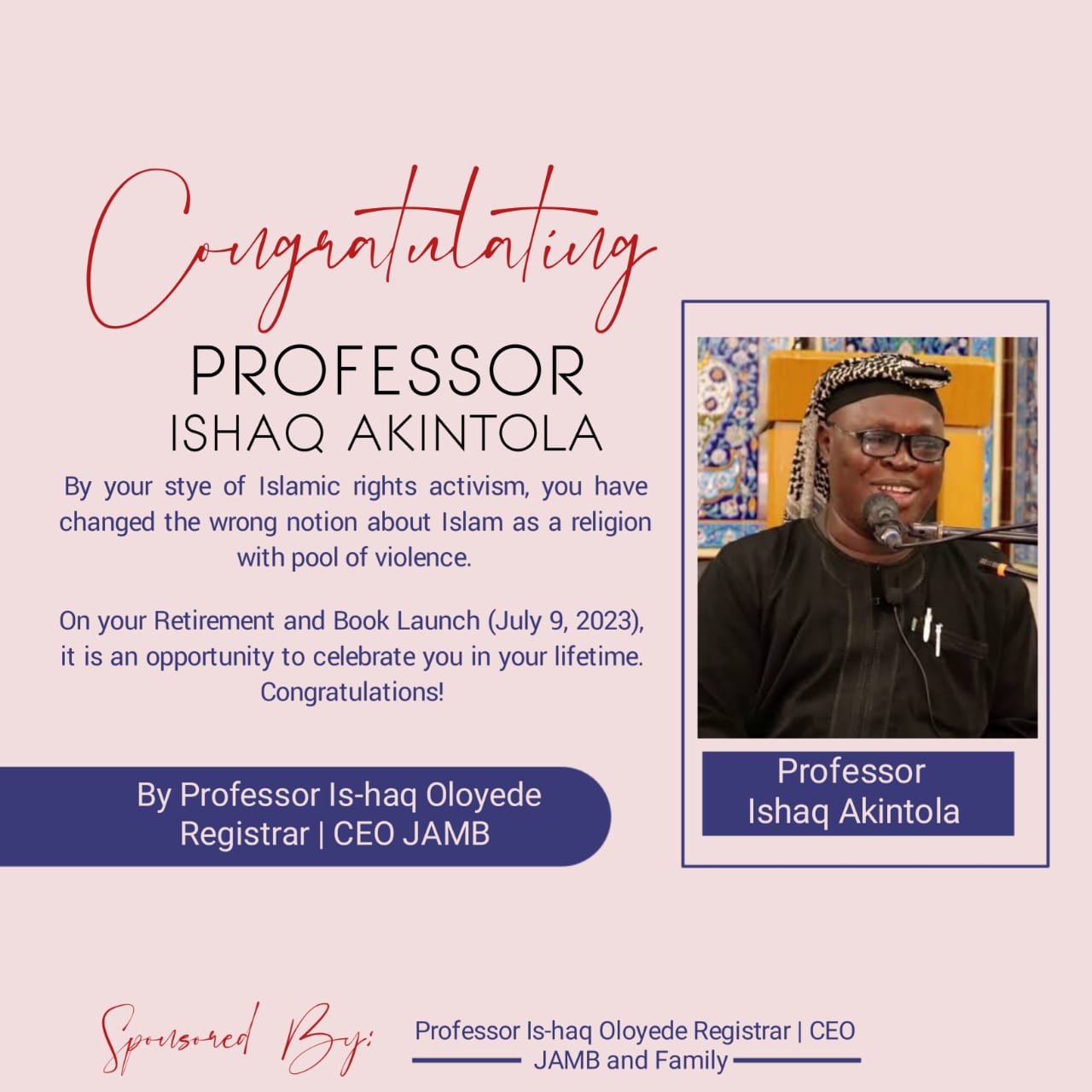 He added that the late legal luminary and world judiciary giant lived a life of dedication, worship and sacrifice.
The statement read, "Inna lillahi wa inna ilayhi raaji'oon.
"It is with heavy heart that we received the sad news of the death of His Excellency, Prince Bola Ajibola, on 18 Ramadan 1444 AH (Sunday, 9th of April, 2023). A giant amongst his peers, baba lived a life of dedication, worship and sacrifice. Through his noble examples, he taught us many lessons of life, the foremost of which are dedication to God alone and sacrifice for the nation.
"We send heartfelt condolences to his family and the entire nation. We accept the death of the international icon in the light of the Quranic verses:
"Give glad tidings to those who patiently endure, who say when afflicted with a calamity: "To Allah we belong and to Him we return." They are those on whom (descend) blessings and mercy from their Lord, and they are the ones who receive guidance." (Qur'an Surah Baqarah; 2:155-157).
"May his life and examples be a guiding light for this Ummah, and the nation at large. We pray that Allah (SWT) will shower His mercy on him, expand his grave and grant him the highest level of Paradise – Jannat Ul-Firdous – and give his children patience in this difficult time. Ameen.
"The entire Management Team and staff of Muslim Public Affairs Centre, MPAC, express our profound condolences to the families of His Excellency, Prince Bola Ajibola. Baba will forever be remembered by us for the great works and achievements in the service of Allah, and humanity.
"Without a doubt, he will remain in our dua," the MPAC boss said.