*Rules out forming new mega opposition party with Atiku, PDP
In what appears to be his response to calls on him to speak up on the claims by many of his supporters that his Action Congress of Nigeria (ACN) was either sole or major owner of the All Progressives Congress (APC) merger arrangement, former Lagos State Governor, Senator Bola Ahmed Tinubu, has described himself as one of the builders of the governing party, suggesting to say that he is not the owner of APC as claimed by his supporters.
This is what the message he tweeted on his twitter account, @AsiwajuTinubu, has been interpreted to mean; voicing his commitment to the APC which he said he labored with others to build. ""This is a party I laboured with others to build. We would not abandon it for another. Millions of Nigerians who voted are watching and praying," he said.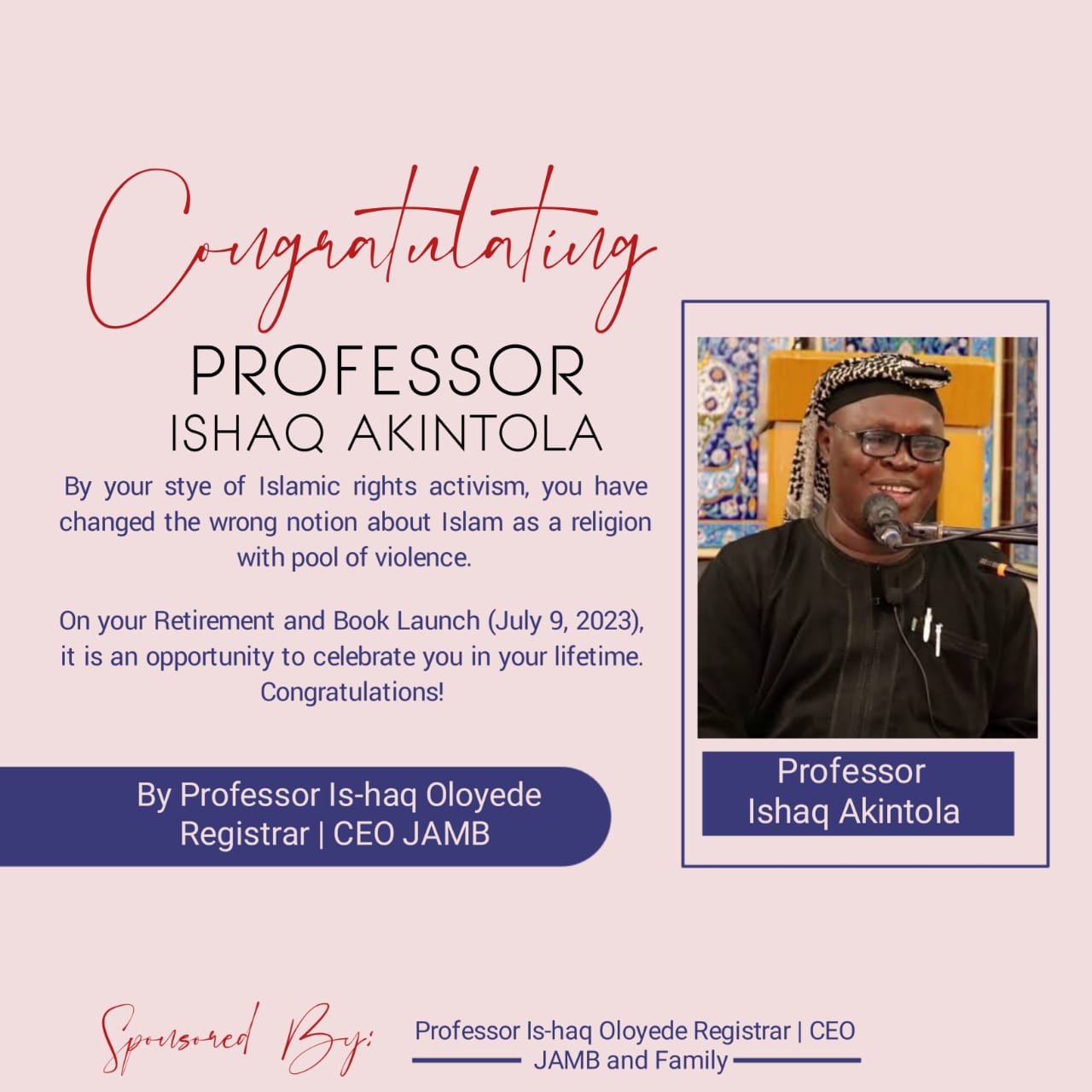 It would be recalled that the Presidency in an interview with The DEFENDER, granted by the Special Adviser to the President on Media and Publicity, Mr. Femi Adesina, had dismissed that one particular person installed President Muhammadu Buhari to government but that each person played his own part.
Adesina said one of the key players was Senator Bola Tinubu.
He said, "Each person has role he plays and so, I don't think anybody can come out to say, "I install this person."  No, it is a wrong word.  That person would then be playing God and nobody should play God.  Asiwaju Tinubu is a political force to reckon with.  He played his own part in the emergence of President Buhari (just like others played their own parts) and that is why the President has high respect for him."
In the tweets, Senator Bola Tinubu cleared the air on his reported moves to move out of the APC along with Atiku Abubakar to join forces with some PDP elements to form a new mega opposition party to the Muhammadu Buhari's government and APC, saying, he could not abandon the All Progressives Congress (APC), a party that he labored with others to build. He however acknowledged noticeable mistakes had been made, without telling how.
It would be recalled that President Muhammadu Buhari, on his own part, had since opened up on the alleged issue between him, APC leadership and the former Lagos State governor describing those carrying such information around not only as rumour mongers but also as mischievous.
Tinubu had since then been asked to also speak up on his own part to put a stop to what many have said activities of his supporters unapproved by him, on the popular information going the round that he had been perfecting plans to team up with another APC chieftain, Alhaji Atiku Abubakar, to pull out of APC and join the Ahmed Makarfi-led faction of the People's Democratic Party (PDP) in forming a mega party that will be opposition to the Muhammadu Buhari-led Federal Government and APC in 2019, particularly, going by the outcome of the Ondo State governorship election.
The Tinubu-Atiku-Makarfi mega party was billed to take off in March 2017.  But with the current statement by the former Lagos State governor, Tinubu, all those reports stand denied, The DEFENDER gathered.
The series of tweets from Tinubu read: "In our journey to national betterment, plans and policies will be made, then amended. Mistakes will occur and then corrected.
"Achievements will be had and replicated. Through it all, I, Asiwaju will remain true to the progressive ideals that fueled the creation of the APC.
"I have devoted my political life to achieve what has been achieved. My heart is too much of the people and my mind too fixed on establishing a positive historic legacy… rather than engage in destructive pettiness.
"This government, APC, is for the betterment of the people and the national purpose is bigger and more important than any individual's desires.
"This is a party I laboured with others to build. We would not abandon it for another. Millions of Nigerians who voted are watching and praying."
The Presidency had earlier also denied any form of feud between President Buhari and Tinubu in a statement by the Senior Special Assistant to the President on Media and Publicity, Malam Garba Shehu, after the Ondo State governorship election.
"Any suggestions that the President and the party machinery were working to destroy Tinubu had no foundation in truth or any credibility. The President was impressed by Tinubu's assurance not to work against the party in Ondo and he honoured his words," the statement added.
The statement was issued to counter those who viewed the victory of Rotimi Akeredolu as a loss to Tinubu who was believed to have supported the candidate of the Alliance for Democracy (AD), Chief Olusola Oke.
Some of the political watchers who spoke to The DEFENDER last night described the statements by President Buhari and Senator Tinubu as enough for people regarded as the Asiwaju's boys to now stop the fight and face governance and development.