By KEMI KASUMU
His Royal Highness Oba Edward Kolawole Adejoyegbe Adewole, Osalade II, the Osolo of Isolo Kingdom, Akure South Local Government Area of Ondo State, has received, with great delight, the news of return from three-month medical leave – in Germany – of His Excellency Arakunrin Oluwarotimi Akeredolu (SAN), Governor of Ondo State.
These were contained in a statement by the Committee of Princes and Princesses of Isolo Kingdom, jointly signed by Prince Saliu Babatunde Adefaka, its Chairman, and Princess Dupe Adewole,
Secretary, dated Tuesday September 12, 2023 and copy of which was sent to The DEFENDER on Wednesday.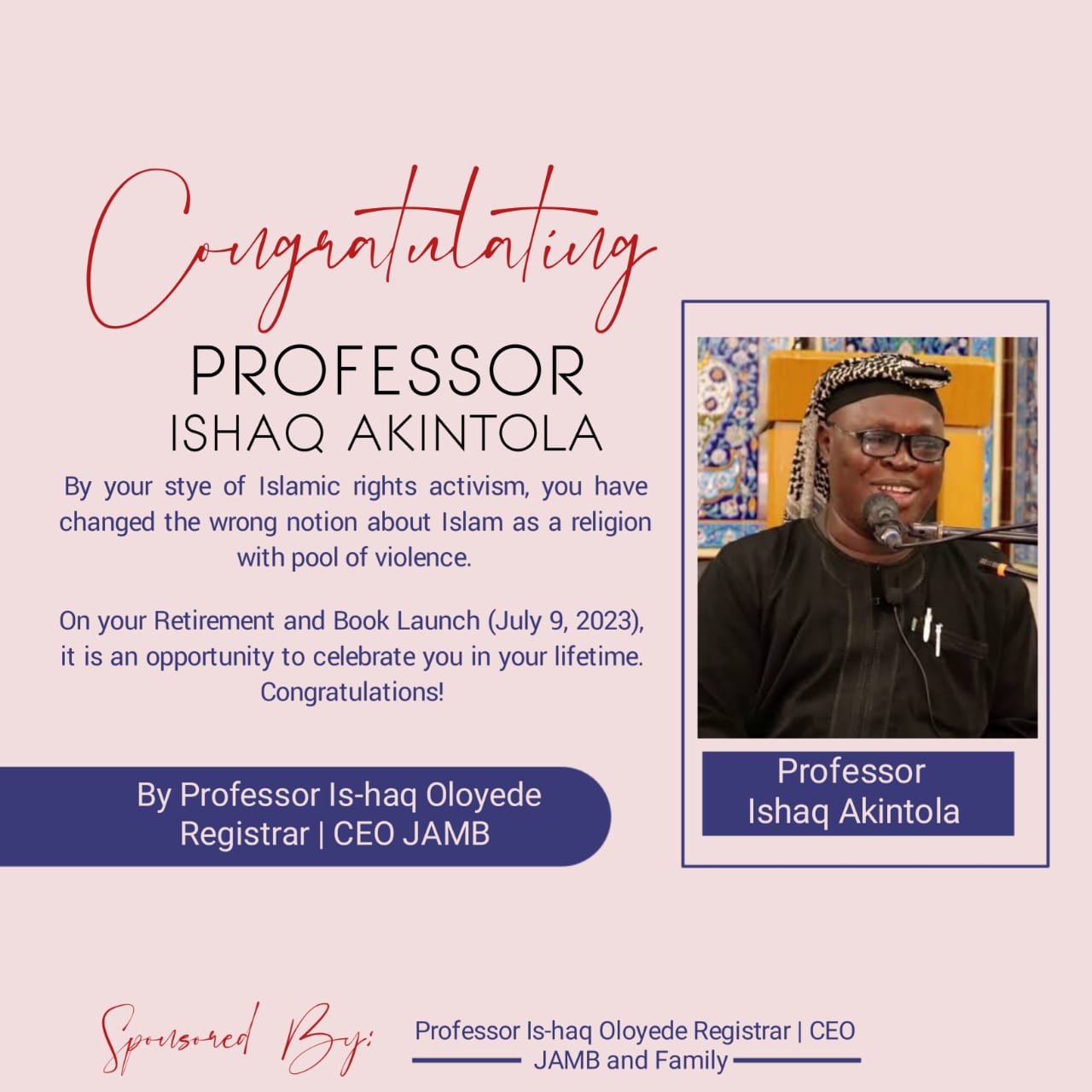 According to the Committee, the monarch believes that Governor Akeredolu, who resumed duty almost immediately after his return, has truly lived up to his name; "Oluwarotimi" meaning "Lord with me" and, by so doing, that the Lord has continued to use him to fulfill many great plans he had and dreams he dreamt for grassroots-based development of Ondo State.
The Isolo monarch highlighted the achievements of the Governor culminating into the peak that is evident in how, during his own tenure, chieftaincy laden type of communal crisis finally got solution in the state.
"To Osolo Adewole, since tomorrow today will become yesterday, and all that man does will be pushed into the document of history, the name of Governor Oluwarotimi Akeredolu (SAN) will have an indelible inscription on the sand of time any time in the future the story of eventual harmony, peace and tranquility the state's traditional institution now enjoys will be told.
"The Osolo thanks the Deputy Governor, Sir Lucky Ayeditiwa, for holding fast against mischief makers who, by their wishing the Governor bad, had severally carried the rumours of his death but who, according to the monarch, the Lord has now openly put to shame by Mr. Governor's returning back and better.
"He also thanks all members of the Ondo State Executive Council, Chairman Akure South Local Government and the entire members of the Akeredolu family for standing firm with faith and courage behind the Governor for the period of his challenges that are now over.
"King Adewole particularly congratulated the Olowo of Owo Kingdom for the grace of having the Governor, who is son of his kingdom, back full of energy.
"For Governor Akeredolu, the Osolo of Isolo, Oba Edward Adewole prayed, "You will outlive them that want your life cut short. Whoever had wished, is wishing or will ever again wish you dead shall carry the spell on him or her own self, Amiin,"" the statement said.