By BASHIR ADEFAKA
"We know that even under the military and Col. (now Brig Gen) Mohamed Buba Marwa (Rtd) who was the last of the Military Governors of your Lagos State, they respected your rights to your constitutional state. Your own Navy Captain (now Navy Commodore) Olabode Ibiyinka George (Rtd) was Military Governor of my Old Ondo State and he did not come to his state of Lagos and pack his people into the administration of that state of my father."
Good morning indigenes of Lagos, who are not Atohunrinwa like I am, I want to tell you that under whatever difficult conditions they used your own power to set against you, #istandwithyou because pretenders do not last. If they are not ashamed we are. We saw the injustice. We saw the voters suppression. We saw the threats of "if you are not going to vote for our party, don't come out" which they denied in the buildup to the elections come to past and how voters were chased away from polling units in your Lagos and how oppressors' social media attack-dogs who are educated but still full of ignorance in their brains were jumping up in celebration of all the shams.
It only strengthens our confidence and trust in your Lagos of the Aquatic Splendour. In the last eight years of Muhammadu Buhari administration conducting elections, we have seen none of these undermining of state institutions and compromising of democratic process. We said by light word on Facebook they did not listen until we come all this out. None of the perpetrators of these has the rights to complain because, this politics will end and humanity will remain. Because all their claims as fighters for democracy in Nigeria have been destroyed as they, by their own hands, rendered them untenable.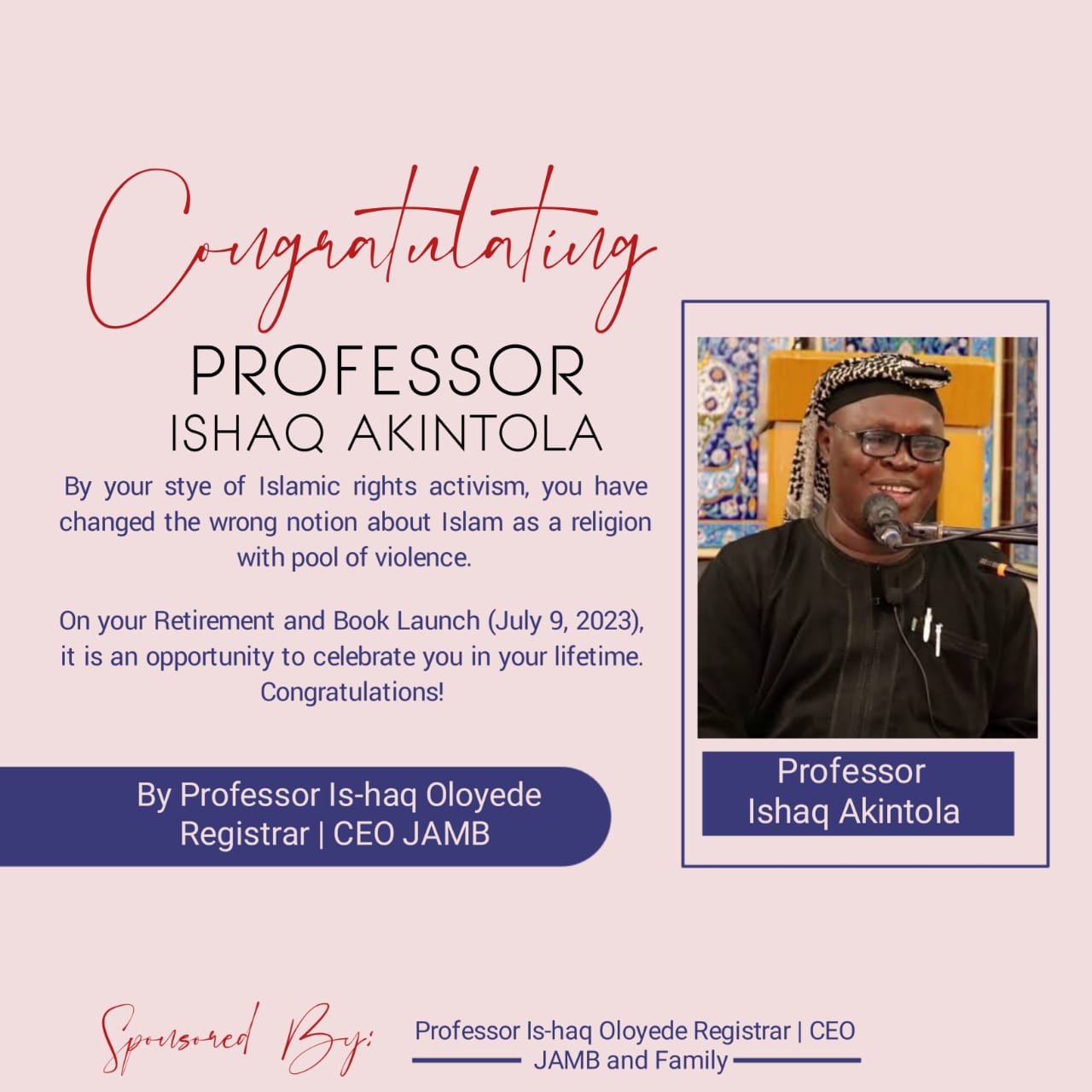 We knew how these started. We knew that their claims are false. We know how many of them who have lost their rights to religious faithfulness they claim (either as Muslims or Christians) over this matter. We know how they did well in destroying the institutions for building a serene society of Nigeria through getting elections right and so they render the Independent National Electoral Commission (INEC) now a complete shame and security agencies a surprisingly incapable bodies of government.
Imagine that after failing to comply with the Electoral Law and Regulations Guidelines for Conducting the Elections, INEC, as put by one of its officials, was heard clearly saying, "We will not upload results!" Yet, the official was leaving the polling unit, escorted by policemen and agents of a particular party were allowed to follow her as she moved away with the ballot boxes. You killed the confidence and trust people have built in you over the time, as you are busy endangering the lives of Nigerians you employed or hired to carry out these elections' duty all the time.
But Allah has power of all control and will decide your case over what you did in Lagos on Saturday. Oyo State that is even governed by opposition was peaceful and a newly elected Governor will emerge. This country is bigger than all of you involved in these misdeeds because, by your attitude to election process here, one is really enlightened why many fellow citizens, who lost interest in their own country, have decided to relocate abroad. We criticised them for doing so, but not anymore. The question remains, however, as who will make Nigerians vote in this country anymore? I have completely lost confidence and trust in the system, therefore.
We know those who we respected before and who will never earn our respect until the end of life over this matter. We know them who went to the press and told how there was heavier police deployment in Lagos Saturday March 18, 2023 because, they also know that posterity is the best defender of conscience and want to quickly cover the leak of their fakeness. Unknown to them, we that saw how it happened have already occupied the ground control of the territory they seek to misinform.
We know about the claims of their developing your Lagos between 1999 and now which is fake. Lagos as former capital of Nigeria has been developed by Federal Government. Is it Lekki Deep Sea Port? What development can they lay claims to, correctly, as being their own? They even tried to tell us that they did the overhead bridge at Ikeja and the Railway Station by the link bridge of Bank Anthony Way.
They even tried to cajole us that they did the road from Oshodi to Abule Egba, the Airport Road from Toyota on the way linking Oshodi-Apapa Expressway to Ajao Road to International Airport, which your Ambode did on behalf of Federal Government and they, under their Ijebu Mushin, Ogun State-born imposed Governor Babajide Sanwo-Olu, have collected the money for.
We also know that with your own in charge of your administration, your Lagos was great. We know that those who are crying woes and agitating against you in your own constitutionally bequeathed state have all failed integrity test because, they see the truth and pretend not to see. Whereas, what they rub on your face now, no one can try it in their own states except that you begin to hear the cries of 'herdsmen', 'Igbo misdeeds', 'Hausa-Fulani hegemony' that they know right in their own hearts are untrue.
We remember how they tried to use the Owo Church attack to cause war between their unsuspecting fellow tribesmen and Fulani people of Nigeria. We know how they lied against the Nigerian Police saying Fulani warriors had stockpiled weapons in a Badagry barracks, with which they wanted to launch a war to take over the rest of South West. Badagry is an Ibile Division of your Lagos City by the Lagoon. We know.
The same professionalism, with which we saved Nigeria from their imminent tremor at the time when we punctured their lies being circulated on videos, audio and printed on social media, is what we are still using today to tell those that care to listen that truth is more powerful than falsehood, no matter the difference in population size of either side.
We know that even under the military and Col (now Brig Gen) Mohamed Buba Marwa (Rtd) who was the last of the Military Governors of your Lagos State, they respected your rights to your constitutional state. Your own Navy Captain (now Navy Commodore) Olabode Ibiyinka George (Rtd) was Military Governor of my Old Ondo State and he did not come to his Lagos and pack his people into the administration of that state of my father.
Even when your own Col (now Major General) Tajudeen Olanrewaju (Rtd) commanded the Brigade in Ondo State and became, temporarily, Acting Military Governor when Governor George was on leave, he did not disrespect my Ondo State people. You also had Col (now Brig General) Leo Ajiborisha (Rtd) as first governor ever to govern their Osun State. He respected their constitutional rights to statehood by and used only indigenes in the administration of their own Osun State.
But now in your own Lagos, those you sent a rat have turned around since 1999 to reply you with a hamper of many dangerous snakes, as they come from their own states, hiding under the hypocrisy of fighting Igbo, who do not make 20 percent of the votes that you have, in dragging your ownership of Lagos with you. All the hypocrisy of claims, asking "what does indigeneship puts on the table for development", we know is keg of gunpowder they have set for themselves and it will definitely explode on them all. The world shall witness it.
That is why they can celebrate the worst elections ever in the history of Nigeria and they are good with that. I am not a Lagosian but proudly Ondo State indigene by origin. I have my children in Lagos by birth but they are all indigenes of Ondo State. They will say in America, UK, Canada, stranger are elected to govern but they fail to tell us as what and how? Stranger, no matter his citizenship status, should go and become the King of England. Then I will accept the error they call a claim. We all know that Constitution of our country, Nigeria, is structured on citizenship (Federal) and indigeneship (statehood). They follow the law only when it favours them and, so, they are all shameless lawbreakers.
Here on Saturday March 18, 2023 they failed to justify their claims of real owners of Lagos, as their god refused to allow voters of Lagos freely elect their next Governor and Legislators. The same people that used to claim Lagos indigenes hold not more than 10 percent population of Lagos. Those claims they themselves buried yesterday when they were publicly approving the sham and electoral evils that their god imposed on the great, historically accommodating and highly hospitable indigenes and friendly residents of Lagos State.
If they are truly not afraid of their own electoral inconsequentiality, why did they not allow free, fair and credible elections to take place? Now we see what Chief Bode George said is correct: "Omo oni'le atee jeje, atohunrinwa atee bashu bashu" (meaning, son of the soil would tread softly but complete stranger match the ground anyhow). It is the reason they think creating a parallel government run by thugs – thus making the constitutionally empowered government incapable and incapacitating security agencies – is the best thing to impose on the soil of Lagos. If it is their own state by rights, would they do that?
More sadly, for launching a drone that was part of equipment the accredited Arise News Crew deployed to cover the elections, at Elegushi Palace those Journalists were attacked and police around became helpless. Those were the police that President Muhammadu Buhari invested heavily in, to give to Nigerians a process that is good legacy to be proud of. Sad so because of the bid by these fellows from other South West Yoruba states to hold your Lagos. Sad, the Commissioner of Police, Idowu Owohunwa, told Seun Okinbaloye of the Channels Television that the elections were free and fair and that he was not aware of widespread violence in Lagos on Saturday. Who else can save our lives if the people, in whose hands Allah has placed our security are helpless while hoodlums reign supreme?
We saw that under even the Hausa-Fulani military administration of Marwa, when your own Mr. Ademola Macaulay was Commissioner for Information and Culture; Dr. Mufutau Olanrewaju Animasaun was Commissioner for Agriculture and Engr. Funsho Williams held sway as Commissioner for Works, your Lagos was devoid of crisis and it was peaceful.
So, we came here and made our living to the extent that, through your Lagos, we were able to find good wives, produce fantastic and promising children and have today been able to intermingle with beautiful other homes because of the state platform that you provided for us and which we took advantage of.
In 1991, when I came, although my mother was married from your Lagos but still remained indigene of Ondo State, there was no Agbero crisis. Market men and women had and made sense. They did not exploit people. I remember under Marwa, when market people increased the prices of food items like rice sold for N20 per derica increased to N40 and beans of N15 increased to N30 and palm oil N25 per bottle increased to N50, Military Governor Marwa drove from Alausa to the three major consumable goods markets in Lagos at the time to tell the market people to cut the prices back to what they used to be and they complied.
That was your Lagos. That was your Lagos run by your own people in administration. We appreciate you. We saw your Lagos of Alhaji Lateef Jakande. Upon all their claims of development of Lagos between 1999 and now, we know that they still cannot beat the achievements of Papa Jakande. That was an Awori Lagos indigenes. But they have tried to even brainwashed some Lagos sons and daughters to think that what they do today is normal. We see how they use even monarchs they imposed on your Lagos to perpetrate some of these misdeeds. We know they lie. We will not be part of them. Our spirit is against them.
Economy of your state is what economies of other states in Nigeria depend upon, I agree with Major General Adekunle Martins, but because between 1999 and now that they claim your Lagos has witnessed development under them, that economy has been left in the hands of mediocre and hoodlums and the Atohunrinwa are saying they did well for your Lagos.
We saw what Lagos indigenes can do when they rule their own state. Your pains are well understood. We saw what your Akinwumi Ambode did and how they said he did not work. They have all along used fake claims to govern the Lagos that Afenifere erroneously handed to them in 1999. But today, when elections were coming they found achievements of this same Ambode as best things to show to their unsuspecting likes abroad who do not have penchant for probing information. Those are the infrastructure they claim your Lagos has witnessed between 1999 and now.
We know that, if getting Nigeria right from our respective federating units is a way to go, you will overcome. We know you, the indigenes of Lagos very well. If we from Ondo, Oyo, Osun, Ogun and Ekiti were to come into you public administration, our role should be supportive not domineering. Allah hates this hypocrisy and will definitely give you victory. As a Muslim, I am told that if a Muslim does hypocrisy or evil against an idol worshiper, Allah removes the barrier between him and that idol worshipper. And  so, whatever he asks Allah at that moment to do to that Muslim, Allah will grant his request.
So, no one should push us to believing the shams they are hypocritically spreading and celebrating. We know that Allah does not stand with hypocrites and will make you prevail over them all. READ ME WELL, I am #princebashiradefaka, YOU will prevail!