By BASHIR ADEFAKA
"Then Obasanjoist egocentrism was to emerge. Buhari must not win 2019 election, else, he would have surpassed my achievements. That thought probably ran in the veins of the World's Best in Politically Motivated Letter Writing even at 81 upward. But Buhari won two presidential elections democratically and without a do-or-die emanating from him like Obasanjo used soldiers to achieve in 2003 to secure his position as President."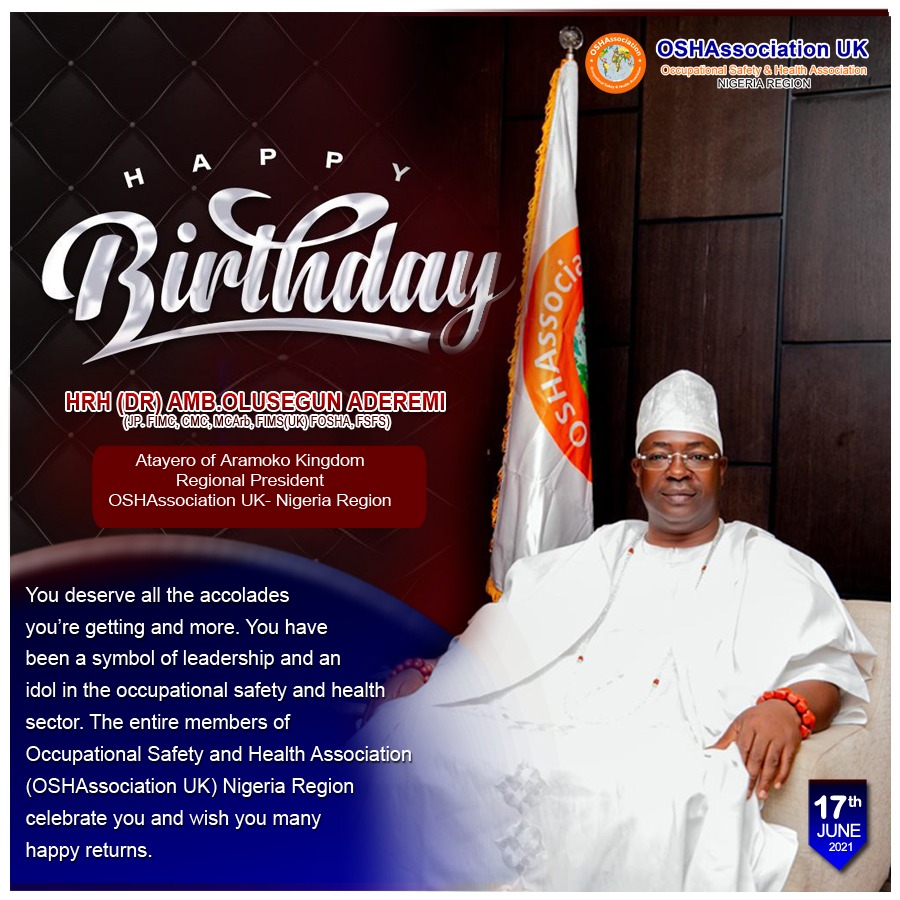 Like we are on the column to express opinions, so we are face-to-face with those, who mock us for believing in our country to tell them that their blackmail cannot work. Anybody who knows me by my writings knows that to offend me is to talk to me or around me about destabilising Nigeria because, we gain nothing in destability but destruction and death. Painful and disgraceful deaths!
But some people, no matter the explanation you give, are bent on giving you all sorts of names. They are only good when I see only my tribe or region and back the wrong against others that is going on here in the name of liberating the race from the Hausa-Fulani or North.  The moment I point to them the evils of the hypocrisy that is obvious and which they do, they begin to tell me history that their representatives in past governments killed particularly between 1999 and 2015 that they grabbed power. How do you give what you don't have? You detest History in school curriculum yet you tell history to others. Peak of hypocrisy! Yes, because, what you have in such situation is that, facts and truths that History by Authentic Historians are expected to present and insist upon will now be distorted and told upside-down.
No wonder some Igbo youths led by Nnamdi Kanu and, as it is now obvious, fully supported by some of the South East governors, professionals particularly lawyers, media practitioners, and political elites, are poised for war and the more focal point and vocal among the race are good with it whereas, they should not only be seen as speaking up against it but also, more emphatically, disconnecting themselves from such elements.
Police officers and men have been killed, police stations have been set on fire, soldiers ambushed to death, DSS personnel have been killed, Immigration and Customs officers are massacred, butchered like in no man's land. Radio, television stations in the country's South, whose destinies would perish at any breakout of war situation, have shown solidarity for the terrorists doing these evils against our own country and innocent citizens. Even to such media folks, it is believed that something must be done to destabilize Nigeria, by their attitude to journalism, whenever the North is in power. It is the reason while Southerners ruled for 14 of the first 16 years of the ongoing Fourth Republic doing their nepotism in real sense, they looked the other way. But when the North came in 2015 and gave to South a bulk of their government's positions, they only appreciated it for short time until they deliberately wishy-washy themselves out and the President decided to like saying okay, if you take Kemi Adeosun, for instance out, let the Minister of State Zaynab Ahmed take over.
Gradually they began to find faults with the government. Christian Association of Nigeria (CAN) started it the religious way. Afenifere later got involved and they held meetings with what is now known and discovered to be illegal Ohanaeze Ndigbo under John Nwodo/Obiazor and got some disgruntled elements among the Middle Belt people to support them. Chief Olusegun Obasanjo was leading the political aspect with several of letter writings going on hitting up the polity.
Obasanjo's role was clear: A Nigerian that became the only former Military Head of State to be elected as Civilian President two times does not want a challenger. President Muhammadu Buhari was former Military Head of State.  Apart from having credit for building the only refineries that helped Nigeria refine its oil locally thereby competing well with dollars and pound sterling in the past, Muhammadu Buhari, a Major General of the Nigerian Army, will for ages be remembered for his War Against Indiscipline (WAI) cut short by General Ibrahim Badamasi Babangida in July 1985. He helped his former staff officer who became Military Head of State, General Sani Abacha, manage the excess crude oil money under his office as Chairman of Petroleum Trust Fund (PTF) and with it Buhari provided road infrastructures, vehicles for commuter transportation both publicly and in tartiary institutions across the country and made health care delivery partly free across federal, state hospitals and health centres across the country. Above all, Buhari was later to override Obasanjo as he became democratically elected President of World Most Powerful Black's Country Nigeria in 2015, against all odds including the Orubebeism that Obasanjo, however, was not part of.
Then Obasanjoist egocentrism was to emerge. Buhari must not win 2019 election, else, he would have surpassed my achievements. That thought probably ran in the veins of the World's Best in Politically Motivated Letter Writing even at 81 upward. But Buhari won two presidential elections democratically and without a do-or-die emanating from him like Obasanjo used soldiers to achieve in 2003 to secure his position as President.
Unfortunately, Yoruba who never supported Obasanjo to ever become President started supporting him when he sold the sentiment of Yoruba versus Fulani to them ahead of 2019 election. Who says it didn't work? How did Buhari lose Oyo State? How did he lose Ondo State? Say whatever was the reason, truth remains that Obasanjo tried his best and Afenifere did greatly delivering two of six Yoruba states away from Buhari's stronghold to their party, Peoples Democratic Party (PDP). Many All Progressives Congress (APC) members also did. The Yoruba, who followed Obasanjo in voting, thought he loved Yoruba. But no. He loved himself. That is fact. He used his presidential power to divide the Yoruba race when he backed Yoruba Council of Elders (YCE) headed by now late Major General Adeyinka Adebayo, father of Buhari's Minister of Trades, Commerce and Industry, Otunba Niyi Adebayo. I love that Adebayo family anyway. They were true blood Nigerians with pure hearts about building a formidable Yoruba Land. Not the Afenifere stuff that became ball in the legs of PDP politicians.
But we still have some Yoruba folks today, who don't know this recent history and don't want to know. That is why they join some of the Igbo know-nothing folks who are bent on blackmailing us for telling the undeletable truth that we know about what is going on regarding the artificial insecurity. They then join the nonsensical doing the evils. If we have some Northerners who are blaming Buhari, they are right because his silence appears to unsettle even many of us the die-hard Buharists.  But a government that has America, United Kingdom and France funding insecurity and agents of destruction in its country needs to be as meticulous as Buhari has been. That way elements in North, West and East, politically, religious and ethnically, who are colluding to break up the country because they lost the rights to perpetrate corruption, have been able to expose themselves. Even media and civil society elements involved have been exposed and now the President and Commander-in-Chief of the Nigerian Armed Forces, Alhaji Muhammadu "Unintimidatable Indomitable Incorruptible" Buhari, can act and get ruthless with them anywhere, anytime, end the insecurity and grow the economy for us to smile last.
As for the reply I gave one of those earlier on Tuesday 2 June, 2021 when he backed the allegation of nepotism against Buhari because he refused to pick his Chief of Army Staff from other region, I said as follow:
xxxxxxxx I said xxxxxxxxx
IF YOU THINK I WILL BE SO DUNCE TO FALL INTO YOUR BLACKMAIL, BETTER TAKE THE UNFRIEND, UNFOLLOW BOTTON
SEE THIS REPLY BY ME TO ANOTHER NIGERIAN…IT MAY BENEFIT OR HURT YOU THE MORE..IT MATTERS NOT:
Mr. xxxxxxxx You are not wrong by your insistence. But, do you know why such stand is no longer seen as popular, where was it during the six years that the above nepotism lasted against mainly the North? Yoruba complained but in the end, the leaders went and collected money and next they reappointed their Obanikoro back to office as Minister if State fir Defence and used him to arrest a sitting governor of Rivers State: Amaechi in Akure, while governors and ex-ministers like Kwankwaso, el-Rufai, Amaechi at other times were forced to travel by road in the night from Kano to Abuja because their plane was banned and grounded from flying from Malam Aminu Kano International Airport, MAKIA.
I know you didn't refer to a particular leader but generalisation will continue to push us away from solution except we get blunt about the situation on the ground.
Truth is, Southern Nigeria are never ever disposed to seeing the North in Presidency of the country. My evidence is abundant. But I insist, whether some people believe me or not, God does not support hypocrisy and the repercaution of what happens now will bounce badly against the South. He has a way of giving us sample per adventure we will learn. We have South Sudan, who always believed that the Northern Sudan was holding them back using their oil to live their lives. America was quick to use the UN to divide the country. Today, let Southern Nigerians learn, if Southern Sudan were to be given an option to return to the old state, they would be quick to decide in affirmative.
Recently, we said North is parasite, contributes nothing to the economy of Nigeria but perishable tomatoes and treats the life of cow as more important than life of human being just to achieve our hate based argument. We started using the opportunity of EndSARS and Shasha market crisis in Ibadan to kill their people and traders. We did. And we backed Sunday Igboho on his killing of innocent Fulani people based on false claims of they killing Yoruba's Fatai Aborode etc whose killers and kidnappers were later seen to be fellow Yoruba and other Southern criminals.
So they blocked their tomatoes and cows even rice, beans and yam from entering the South West. We Yoruba were the first to cry out. Worst still, Femi Fani-Kayode said, "We too will stop our fuel from going up North". He was so dementialised not to know that the fuel he wanted to block from going to the North was actually not property of anywhere in the South. It was imported, probably even by Northerners in oil business. What then is our pride in the South? Our Southerners ruled for 14 of 16 years, they couldn't repair the refineries. Rather, they allocated the oil blocs to themselves while the innocent masses were told that the North owned all the oil blocs of Southern Nigeria. Falsehood! Hausa-Fulani President came, he fixed the refineries he built as minister, the same we Southerners saw our youths of Niger Delta bombing the repaired refineries and other oil installations. We including our media, lawyers and NGOs kept silence. The moment the Hausa-Fulani President deployed soldiers to stop them, to the extent to which we were silent looking at the destroyers, we rose to say the North were persecuting the minority owners of oil after impoverishing them over their God-given oil. Is this true? But you and I know it is blatant lie.
Back to the blocking of Northern foods from entering the South West, it was expected that while the North would mind their own business not supplying food to the South West, the Yoruba people would shame the North by making food surplus for themselves and at very cheaper rates.
Alas! Fish that is easily available via the so muchmouthed waters of South (Lagos), our Yoruba marketers jacked up the price and that of garri, from N500 to N1,200. Life then became miserable with us and, instead for us to think backward for why, we were thinking forward in wrong direction saying Nigeria has never been this worst economically and in hunger like under Northerners. Is it truly so?
Now, where is justification for our claim of injustices by North against the South for which the South is going to war against the North? Does God sleep?
We blamed Niger Delta poverty on the North but the Northerner in power has asked for the probe, Forensic Audit of the poverty in Niger Delta through the questioning of trillions pumped into Niger Delta Development Commission, NDDC, since 2001 under Yoruba man in power, when it became clear that the Southerners are the thieves impoverishing themselves, the next thing we heard was for the "Honourable Minister to off his mic". Does God sleep?
We left that and found another opportunity to blame the North and we now have the same Obasanjo leading a nepotism campaign. Now we have the most recent Southerner's appointments shown to them, the next thing we heard is "Must Buhari repeat the wrong of the past?" Where was that question while the past was that wrong? Does God sleep?
See again below:
THOSE, WHO CRY NEPOTISM AS REASON FOR SENDING SOWORE, IPOB, NNAMDI KANU, REFURNISHED SHEKAU AND GANA (LATE) TO DO INSECURITY IN NIGERIA SHOULD READ WHY THUNDER MUS FIRE THEM SOONEST:
When Nepotism was not in their dictionary.
HISTORY 101.
1. SGF: Anyim Pius Anyim.
2. DG, DSS: Ita Ekpenyong.
3. CBN: Sanusi Lamido Sanusi(Replaced with Godwin Emefiele)
4. COS: Mike Oghiadomhe.
5. Acct Gen. Fed: Jonah Ofunia.
6. Chief of Army Staff: Azuibike Ihejirika.
7.NIMET; Anthony Anuforom.
8. NNPC: Andrew Yakubu.
9.NIMASA: Patrick Apobolokemi.
10. PENCOM: Chinelo Amazu.
11. FERMA: Chukwu Amuchi.
12. DPR: George Osahon.
13: BOI: Evelyn Oputu.
14. Nig Content Dev. Agency: Ernest Nwampa.
15: CPA: Dupe Atoki.
16. NCC: Eugene Juwa.
17. NAMA: Nnamdi Udoh.
18: NCAA: Engr Akikuotu.
19.FAAN: George Uriesi.
20. NCAT: Capt Chinere Kali.
21. SEC: Aruma Otteh
22. Sovereign Wealth fund: Uche Orji.
23.NAFDAC: Paul Orhii.
24. FIIRO: Mrs G N Elemo.
25.Maritime Agency: Joshua Ekpo.
26: NRC: Seyi Sijuade.
27.Nig Tourism Dev Corp: Sally Nbanefor
28. Budget Office:
Bright Okogwu.
29. NERDC: Godswill Obioma.
30. NEXIM: R R Oriya.
31. SON: Joseph Odumodu.
32. NBC: Emeka Nkem MBA.
33. ITF: Longmas Wapmuk.
34. NUC: Prof Okojie
35. NESREA: N. S Benebo
36.MDG Office: Precious Gbenro.
37. Surveyor Gen.: Peter Chigozie
38. Statistician : Yemi Kale.
39. Acct Gen Fed: Jonah Otunla.
40. Auditor Gen Fed.: Samuel Yonongo.
41. NOA: Mike Omieri.
42. NAN: Oluremi Oyo.
43. NEPC: David Odelugba.
44. Emeka Eze.
45. IGP Police: Solomon Arase.
Etc.
These are some of the appointments Jona did when he was in office for good six years and the other tribes never made noises…
And a popular lawyer publicly support IPOB/ESN terrorism in South East: I replied him
IF YOU REMAIN IN THIS CONSPIRACY OF SILENCE WHICH TRULY IS APPROVAL OF THE EVILS IN THE LAND CALLING FOR WAR IN NIGERIA, I QUIT RELATIONSHIP WITH YOU…
This morning, a popular Nigerian lawyer from South East made a Facebook comment to show he fully supports the killings by IPOB/ESN terrorist group when he challenged one of my friends that President Buhari is threatening Igbo race and that he is supporting the President…. Everybody is aware that what President Buhari vowed to do is what we all asked him to do: Crush all the criminals and terrorists in all parts of Nigeria, who are disturbing efforts to help us rebuild the country. To the lawyer, Buhari has threatened the Igbo. Okay. But I replied him and I respect Matthew Okonkwo who replied him saying "you are the only mad man here". Okonkwo is one of Igbo showing that not Igbo but criminals wanting war against Nigeria on soil of Igbo Land making it look like Igbo race. I WILL REPOST MY REPLY TO HIM HERE but may cover his name:
*************READ ME*********
Am I not now vindicated that some professionals and elites of Southern Nigeria support the terrorism in South East of the country but scream over terrorism in North East? If Barrister xxxxxxxx can see the effort to stop IPOB/ESN terrorism in South East as threatening a region, is case not closed? And I remember recently he sounded like now being eye open to the evils of IPOB. So, Barr., if I find it difficult to stand by your position even when it favours Nigeria, will I be wrong? You have many of your people waging war against Nigeria, killing by ambush, soldiers, police officers, Immigration officers, and destroying public infrastructure, you can stand here and say President Buhari is threatening Igbo Land when you actually know the President only vowed to deal ruthlessly with terrorism and other criminalities across Nigeria? And you are a learned person? I will tell this to others and there is nothing you can do to me about it.
I noticed since yesterday that some respected Igbo people even colleagues started posting IPOB's misrepresentational solidarity videos singing songs of the persecuted in certain buses and I am sure on streets abroad, to incite the world against Nigeria. Among them is my friend xxxxxxxx. This is a girl who has been campaigning for a particular candidate to contest in the forthcoming Anambra election (not my girlfriend from Abia but this is from Anambra). You want to benefit from Nigeria but you are one of the agents wanting to destroy Nigeria. Who are you therefore?
I just hope to see them go to BOMB the near completion Second Niger Bridge and bomb the existing First, because they have all the freedom as their governors are giving them full backing now. Then I will know that they mean business.
And I will be saying what I know of these people and some of my brothers like Disu Omotayo , Yemi Akinpelu , even Ogunmoye Abdulrazaq and boss Eduwaye and my "Governor" Adedeji Tajudeen Bakare would think I am supporting war?
We all tried not to read ethnicity or religion into what the IPOB/ESN are doing like Idris Ahmad , Yusuf U Ajeka and some of us believed saying the issue in South East is of war between Nigeria and Criminalities . Even the Nigerian Police and Presidency tried as well when they joined in the use of 'Unknown Gunmen' to explain the real satanic agents they know of IPOB/ESN. Even some people parading themselves as Ohanaeze leaders: Nwodo, Obiozor fully back these satanic. Only the legally recognised Ohanaeze Ndigbo General Assembly Wordwide and Igbo sons and daughters who believe the Barr Basil Onyeachonam Onuorah-led Ohanaeze Ndigbo socio-cultural organization are speaking up and out against the evils. All other Igbo are for the war to take place. The Barrister is one of them and I am sad.
Can I ask the lawyer, what is the case of Evans still doing in court undecided since 2017 if not that Igbo lawyers and journalists want him free? The idea is that, Buhari would be defeated in 2019 and the "new president" would set him free. But Buhari floored them all again, and some Yoruba e.g. Sowore, now late Yinka Odumakin (Femi Fani-Kayode has always been part of them), joined. Odumakin openly declared that there will be no election in South West in 2023 but he has died in 2021. Does anyone say I mock the dead? God will decide such person's case of hypocrisy by himself for not being strong enough to stand for the truth.
Once again, I warn the South, professionals and others, you should not talk about war because if you do, you have no capacity to defeat the North in any war. Only the fool brings war to his home land.
Mr. Eduwaye Henry pointed my attention to the fact that the war of 1967-70 was between Igbo and entire Nigeria reason Igbo was defeated but that this war will be between the Northern Hausa-Fulani and the South. I had agreed with him. But my agreement was coded. Mine is that, if we need to start the war to determine who wins, let it be so. Thank God, Prof. Jerry Gana publicly declared in a video we published on our social media pages that they of minority groups can't survive without Nigeria and so, that those who want to go should go and leave the Middle Belt alone. Whether he meant it or not, fact remains he said the truth.
Nigeria will survive!
WAKE UP is opinion article column of Lagos-based media practitioner and Prince of Akure, Ondo State, South West Nigeria, Bashir Adefaka. Reach him via his email: omope72@gmail.com