By BASHIR ADEFAKA
"Now, what exactly is the issue? Governor Ortom had been crying that President Buhari did not help him on Benue security. That particular cry formed part of the reasons the likes of Obasanjo and TY Danjuma wanted people of Benue and Taraba axis to take up arms and defend themselves as Danjuma, at maiden Taraba State University convocation, particularly said the military was supporting Fulani people to kill particularly Taraba people and so that the people should defend themselves. One does not know what people Danjuma meant because, Taraba that was his main concern is as well largely populated by Hausa-Fulani people. Over one thousand Fulani people; women, children and defenseless men were slaughtered in the Danjuma's Taraba but it meant nothing to him."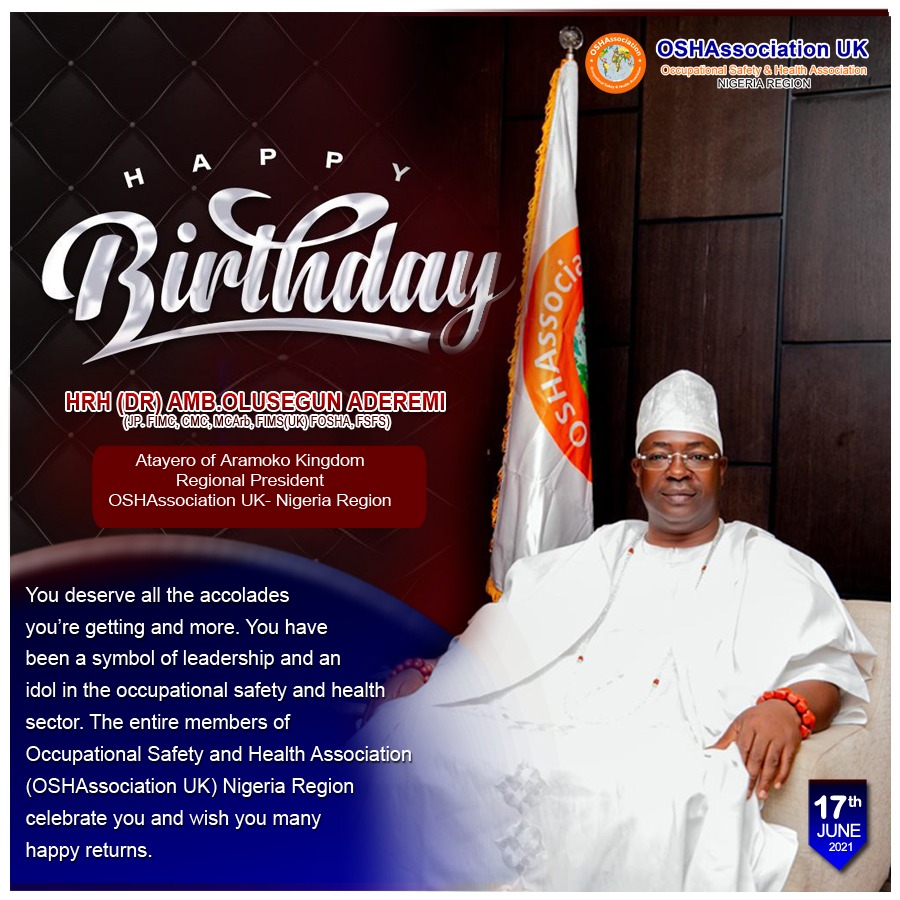 Evening of Sunday September 13, 2020 I was listening to a Lagos-based FM radio programme  where the killing of Gana, Benue's most wanted killer militia leader, was reduced to a mere debate matter.  What that meant was that people were made to call-in to the programme speak for or against. It should not be so.  To me, such radio station should be investigated and sanctioned for that dastardly act of wittingly or unwittingly attempt to compromise national security by bringing issue as sensitive as that on air and then making people to openly making subversive comments against the military forces that Nigeria has been left with which sustained it against the worst of insecurity that the nation witnessed in Boko Haram insurgency.
I got more disappointed if not so infuriated when, despite some commonsensical explanations telling the presenter, simply called Michael, who said he was standing in for the main presenter, Charles, the implications what he brought on air and, instead for him to reason, he took his time to explain to those few callers among many that "the soldiers killed Gana while on his way to Makurdi to embrace amnesty".  It then became a self-informed task of another caller to tell him if, according to him, the killer militia leader should have been sing-praised by soldiers for refusing to submit himself to check at military checkpoint.
He was educated that before the latest development Gana had been given amnesty, paid huge amount of money after killing many people, sacking communities and awarded the contract of revenue collection by government of Benue under Governor Samuel Ortom, but that he returned to the trenches resuming his killing crimes "and so that a radio presenter creating platform for people to celebrate that terrorist and his followers?"  One of the unfortunate callers-in, and I am not quoting him precisely, said: "I wonder what manner of people we are in this country where security and people in government do not learn from past mistakes," he continued, "This was how Boko Haram became what it became because their leader Muhammed Yusuf was arrested and killed right in front of his followers and the followers went haywire. So, let us watch it what will happen in days ahead." That comment got a nod from the presenter by his closing remarks to it.  But the reporter did not let flow comments by the man who educated him on why Gana's killing was in order.
It gladdens my heart however to see that some other Nigerians who know what national security means called in to insist both the radio presenter and those who did his bidding were wrong and anti-country.  One said Gana was once granted amnesty, he returned to the crimes after amnesty and somebody stands here saying the guy was fighting for his own people who were being killed, "Please, you don't know what the security and intelligence communities know.  You don't see what they see and so be careful."
What baffled me however was how it touched my heart when the presenter, Michael, showed he does not know issues around the killing of the Gana, a security issue he reduced to mere debate matter. It then calls to question the preparedness of broadcasting journalists who run programmes on radio and television before they come air. It can be seriously endangering to the security of the country if this is not properly checked. For how long do I want to continue to pretend that I am less concerned when some people are doing things which make journalism even difficult for me to practice in the country of my own father!
One caller had said, "Let us be careful with what we say on radio. Somebody was a killer militia leader. He had killed many people, sacked communities and then he was granted amnesty and paid by Governor Ortom. He was even made revenue collector for government. A killer! After that amnesty, he went back to the crime killing soldiers, police and others. Now, from wherever he was coming from, he got to military checkpoint and when he was stopped, instead of submitting himself, he decided to engage the soldiers in gun battle. Is that what you are condemning the military for?"  And, sadly enough, these critics who are condemning the military don't have any information other than what Governor Ortom, now defending Gana, said.  Yet, the governor continues to deny that he knew nothing about the killer militia group in Benue following an allegation in the past that the people that killing people and tagging it Fulani herdsmen in the state are, in truth, members of the militia group headed by Gana and that the group is actually sponsored by government with public funds.
Now, what exactly is the issue? Governor Ortom had been crying that President Buhari did not help him on Benue security. That particular cry formed part of the reasons the likes of Obasanjo and TY Danjuma wanted people of Benue and Taraba axis to take up arms and defend themselves as Danjuma, at maiden Taraba State University convocation, particularly said the military was supporting Fulani people to kill particularly Taraba people and so that the people should defend themselves. One does not know what people Danjuma meant because Taraba that was his main concern is as well largely populated by Hausa-Fulani people. Over one thousand Fulani people; women, children and defenseless men were slaughtered in the Danjuma's Taraba but it meant nothing to him. It was also one of the information presented to the United States by Pastor Samson Ayokunle-led Christian Association of Nigeria (CAN) leading to the disheartening question "Why are you killing Christians of Nigeria?" put to President Buhari by President Donald Trump on September 14, 2018.
Those agitations stopped the moment intelligence unveiled the Gana-led militia group as one of the groups responsible for the killings in the part of North Central and these criticizing Retired General and sitting governor pretended to be with President Buhari, his military and other security agencies when, after the killing of his second-in-command, Gana was declared wanted.
Now that he was finally overpowered and killed in gun battle with soldiers, it can be surprising how a section of leadership of Benue including the governor and serving senator Gabriel Suswan are now hell bent condemning and inciting rebellion against government's security forces for doing their job.
Well, Benue is just one case. There are more Gana in other parts of Nigeria who are formed into what in those quarters is called Garrison Command of certain political leaders. They come in different names or operational modes and are responsible for the criminalities and insecurity in their respective areas. Yet, like Gana to Ortom and Suswan, they are mostly in charge of revenue collection to an extent.
How, therefore, do we still have people argue that civillian administration is better than military?
While I love civil rule, I don't subscribe to the pride that Nigerian political class operating civil rule since 1999 are mature for it. While I can however agree that because Rome was not built in one day and I am reminded about how Europe and America's civil rules were not matter of 60 years, like Nigeria is just 60, I however cannot continue to tolerate the thought of criminality and terrorism glorifications as an approach to opposition politics like we witness currently in Nigeria.
You played politics risking lives of a section of the country saying Hausa-Fulani are the killers of others but now that the real killers of people are exposed in the likes of Gana and sponsored by the political class, you can begin to raise human rights issues. Where is your conscience?! Where is it done?!
This brings me to my comment on a social media platform to remarks by former South Africa's President Thabo Mbeki about the type of leadership that we want in Africa. I quote myself:
"To me, sometimes the problem goes beyond the leadership Former SA President Thabo Mbeki talks about here.  I give you an example.  Who does not know that President Muhammadu Buhari has fulfilled all of the expectations that Baba Mbeki has expressed here?  Why do we still have even Nigerians who should be appreciative of this excellent leader come to social media and talk like they never saw anything called good in this government since it started in 2015? Something is wrong and that thing is the failure of continental leadership discourse like this to also examine what role opposition to sitting government should play and how are they playing it like we see them do currently in Nigeria? Something is also wrong because this kind of discourse fails to include the attitudinal expectation that is thought of the led and citizens across classes.  How far can a good and incorruptible leader of Africa go in situation where citizens of his country celebrate death by terrorists ambush of the very security agents that stake their lives to protecting their lives but raise human rights issues and even want to protest when any such terrorists or criminal is gunned down by same agents of same security agencies?  What blood runs in the body of citizens that we can say when it complements the good character and delivery of good leader we can have an African society that we truly want? I rest my case." That was my comment to that issue raised by Thabo Mbeki.
To this end, I commend the Muhammadu Buhari-led Federal Government sitting.  I comment the General Tukur Yusuf Buratai-led Nigerian Army and chiefs of other military forces and also I commend the Mohammad Adamu-led Nigerian Police Force, the Yusuf Bichi-led Department of State Services (DSS) for the good job because, to me, while those pretenders won't acknowledge it, other patriots and I acknowledge and declare that the security forces have made a great success against insecurity in the country while we urge them to do more.